Managing menstruation in the workplace
Blog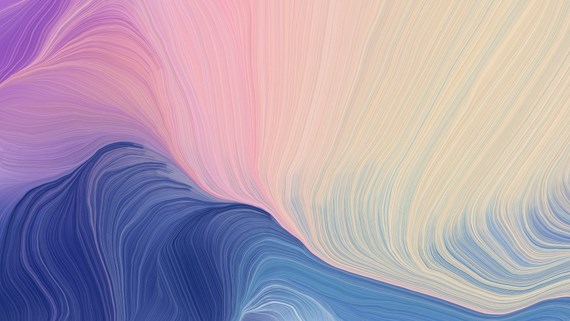 2023 has been a year of cultural change: we've had a coronation, AI increasingly creeping into our lives and, of course, Barbenheimer. But we have also seen a big shift in the way menstrual health is viewed in the workplace. Until recently, periods were rarely discussed in the work context and, in many cases, the subject was (and still can be) a taboo. There have been a couple of events this year which have changed the narrative surrounding this: first is Spain's introduction of paid menstrual leave, whereby the Spanish Government now pays for up to three to five days of menstrual-related absence per month (Japan, Indonesia and Zambia also have similar policies in place). The second is the publication of the British Standard Institute's (the UK's national standards body) guide on menstruation, menstrual health and menopause in the workplace, developed with a range of organisations including ACAS, charities and medical organisations. The guide aims to provide all businesses with guidance on how they can support their employees who menstruate and experience menopause symptoms. We have written about menopause previously in our blog here and in this blog, will cover how employers can support employees who menstruate.
Why is it an issue?
Periods are a natural process that nearly half the population goes through each month. While people will experience different symptoms and to varying degrees, research has found that 80 per cent of women experience symptoms including cramps, bloating, fatigue, migraines, irritability and depressive symptoms.
Research has found that 24 per cent of women say they get period pains that affect their ability to work every time or most times they get their period. Out of those who have taken sickness leave for severe period pains, the majority say they have not been truthful about the reason for needing a sick day at least most of the time, including more than a third who conceal the reasons every time they take a day off for period pain. This can also lead to a risk of "presenteeism" in the workplace, ie the practice of employees working while sick due to fear or pressure. It is no wonder then that 85 per cent of women have reported experiencing stress or anxiety at work when managing their periods.
What can employers do?
Only three per cent of women believe their employers are doing enough to support employees to manage their periods at work. No one works to the best of their ability if their basic needs are not met in the workplace, yet menstruation remains a topic surrounded by stigma and discomfort. It is therefore best practice for employers take a proactive approach in helping employees manage their periods to support employee-wellbeing and gender equality in the workplace. There are a range of steps employers can take to create a supportive environment, including:
Ensuring policies are in line with best practice
Although there are some calls for workplaces to introduce separate menstruation polices, there is a risk that this could further stigmatise periods. The general consensus is that managing periods can be adequately dealt with in existing sickness absence and health and wellbeing policies. Employers should conduct an audit of their existing policies to see if they are fit-for-purpose and establish clear procedures for managing menstrual-related absence. It is important that employees who require sick leave for menstrual symptoms are not penalised and that policies are effectively communicated to all managers and employees.
Practical measures in the workplace
To manage symptoms in the workplace, many organisations have started to introduce a range of practical measures to support women with their periods. These include having good access to bathroom facilities, making free tampons and pads available to employees (which can avoid women having to use makeshift materials such as toilet paper in emergencies), having sanitary bins in all bathrooms, offering time for additional breaks and a cool quiet space for employees to rest, particularly for those who are required to undertake physical activity or stand for long periods of time.
Uniform
One of the biggest concerns employees have when on their period is heavy bleeding and leaking through clothes, particularly if wearing light-coloured trousers. If your organisation requires employees to wear uniforms, consider whether uniforms are comfortable, easily washable and avoid offering only light-coloured clothes.
Creating an open, supportive culture
Many employees are still afraid or worried that it is not professional to talk about periods at work. One of the most effective changes an organisation can make is creating an open, supportive environment for employees to feel able to openly talk about periods and work. This starts by ensuring those at senior level, including line managers, (and importantly male colleagues, too) have a good awareness and understanding of how their colleagues might be affected by periods, the relevant policies and how they can have open and empathetic conversations. Education is also key: workshops, training sessions and/or information resources for all employees will help in increasing knowledge and understanding.
Flexible working
If feasible, employers should be open to employees adjusting their work pattern on the days they are experiencing menstruation symptoms by, for example, offering employees the opportunity to work from home and/or offering flexible hours. Notwithstanding this, if an employee is too ill to work, they should not be required to do so and they should feel able to follow the employer's sickness absence procedure.
Legal risks
Employers should also be mindful of the potential legal risks. Under the Equality Act 2010, it is unlawful to discriminate against employees on the basis of their sex, age or disability (among other protected characteristics). The Employment Tribunals have not yet considered claims related to menstrual health, or indeed whether, for those with severe symptoms, menstruation amounts to a disability under the Equality Act. However, given the increasing case law regarding employees with menopausal symptoms, it is not impossible to imagine that these issues will come before a Tribunal at some point, so it is important for employers to ensure that they are considering any potential discrimination risks and putting in place suitable steps to reduce these. It would also be prudent to consider the needs of those who have additional difficulties, such as disabled employees or those with medical conditions, and how they may be affected by managing their periods at work.
Key takeaways
Managing menstruation at work is an important aspect of creating a supportive and inclusive workplace. A report published by Bloody Good Period found that addressing the taboo surrounding periods and implementing supportive policies and practices can bring about many positive outcomes for both employers and employees including increased productivity, a happier workforce, better retention, greater trust in the employer, long term improved mental health and a reduced gender pay gap.
With many thanks to Winnie Robinson-Fell, a current trainee in the Employment team, for her help in preparing this blog.
This publication is a general summary of the law. It should not replace legal advice tailored to your specific circumstances.
© Farrer & Co LLP, October 2023