Shareholder meetings during COVID-19 lockdown – an update on The Corporate Insolvency and Governance Act 2020
Insight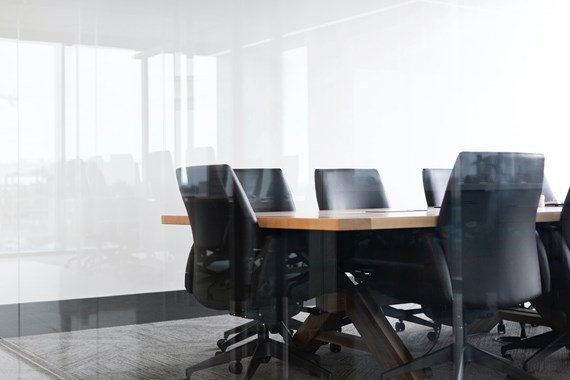 Since our previous briefing on the holding of shareholder meetings during lockdown, The Corporate Insolvency and Governance Act 2020 (the "Act") has come into force, as of 26 June 2020.
Amongst provisions relating to a number of insolvency and filing obligations, the Act provides companies and certain other entities with flexibility in respect of holding meetings during the COVID-19 pandemic. These temporary measures are intended to ensure that such meetings can still be held, but in a manner consistent with the need to prevent the spread of COVID-19.
Who do the measures apply to?
The measures introduced by the Act apply to "qualifying bodies", which include:
companies, within the meaning of section 1(1) of the Companies Act 2006 (including public companies, private companies limited either by shares or by guarantee, and private unlimited companies);
charitable incorporated organisations, within the meaning of Part 11 of the Charities Act 2011; and
registered societies, within the meaning of the Co-operative and Community Benefit Societies Act 2014 (i.e. co-operative and community benefit societies registered with the Financial Conduct Authority).
Whilst the measures will therefore apply to a large number of corporate entities, the Act does not assist certain unregistered companies that fall outside of the definition of qualifying bodies, such as Royal Charter bodies, or unincorporated associations. These entities will need to continue to ensure that their meetings are held in a way that complies with both their constitution or other governing documents and with social distancing measures, until these measures are sufficiently relaxed by the Government. Such entities may need to consider postponing their meetings until later in the year, or alternatively consider amending their governing documents to provide for more flexibility as to how their meetings can be held.
What types of meeting are covered by the measures?
Although the focus of much of the commentary on the Act has been on annual general meetings of shareholders, the measures in fact apply to a broad range of meetings ("qualifying meetings"), including:
a general meeting of a qualifying body (including both an annual general meeting or an extraordinary general meeting);
a meeting of any class of members of a qualifying body; and
a meeting of delegates appointed by members of a qualifying body.
How long do the measures apply for?
The Act applies retrospectively from 26 March 2020, and the measures will remain in place until at least 30 September 2020 (the Relevant Period). The Relevant Period may be extended past this date if the Government considers the temporary flexibilities are still required.
Any qualifying body that has held a qualifying meeting since 26 March 2020 in a way that adhered to social distancing measures but that, as a result, did not meet relevant obligations in its constitution or governing documents, will therefore be deemed to have done so in accordance with the Act.
Similarly, any qualifying body that holds a qualifying meeting before the end of September 2020 in a way that is compliant with the Act, but that is in conflict with the provisions of its constitution, will also be deemed to have done so legally.
Looking beyond 30 September 2020, qualifying bodies may wish to consider whether their governing documents would benefit from amendments to allow for meetings to be held and run more flexibly in the future. Whilst in the past there has been a degree of opposition from members and stakeholders to virtual meetings, the significant change to working arrangements brought about by the current pandemic may herald a new era for businesses, where virtual, or part-virtual, meetings are now expected and encouraged rather than opposed.
As any such changes to a business' constitution will require the consent of its members, whether such changes are possible will depend, to an extent, on the appetite of the members for change.
What do the measures allow?
During the Relevant Period, qualifying meetings:
need not be held at any particular place;
may be held by electronic means (and votes may be permitted to be cast by electronic means); and
may be held without any number of those participating in the meeting being together at the same place.
This provides a qualifying body with the flexibility to hold a fully virtual meeting, with no minimum number of attendees required to meet physically at the same venue.
Members in attendance at a qualifying meeting will not have the right to:
attend the meeting in person;
participate in the meeting other than by voting; or
vote by a particular means.
The right of a member to speak at a qualifying meeting will therefore be suspended during the Relevant Period. This will allow qualifying meetings to be kept as brief as possible, ensuring that only essential business is carried out.
The measures also allow qualifying bodies to require their members to cast their votes in a particular way. For example, members could be required to appoint the chairman of the meeting as their proxy, to cast their votes in advance of the meeting, or to vote electronically during the meeting.
Finally, the measures also permit a qualifying body to postpone the holding of a qualifying meeting that it was required to hold by a certain date (either by legislation or by its constitution) to a later date, provided that date is not after the end of the Relevant Period.
How do the measures affect members of qualifying bodies?
The measures introduced by the Act will undoubtedly provide a welcome relief to many businesses and organisations that have been faced recently with difficult decisions as to how to conduct their meetings safely, whilst also seeking to preserve the rights of their members and obtain the approvals required to carry out urgent business.
Whilst the measures will allow such businesses and organisations to operate more flexibly, without risk of breaching either their own constitution or social distancing restrictions, careful consideration will still need to be given as to how they interact with their members in the short-term.
These are exceptional circumstances, and members may understandably be sensitive to legislation that overrides the rules that would usually apply to general governance, and which restricts their usual rights to interact with and challenge the Board or the executives.
In light of this, it will remain important for Boards to communicate clearly and sympathetically with members throughout the Relevant Period. To ensure that trust in a Board is not damaged, the relevant entity may wish to consider:
offering members an alternative opportunity to engage with and provide feedback to the Board, either in person later in the year, or by submitting questions by email or video in advance of a meeting;
emphasising in communications to members that the health and safety of its members, employees and the general public is a primary consideration in all of its actions;
explaining the effect of the Act on members' rights in respect of meetings, and how the business or organisation is acting in compliance with the Act when conducting a meeting in a different way than usual;
reassuring members that, once it is safe to do so, it is the intention to engage with members in a less restrictive manner;
thanking members for their patience and understanding throughout a difficult period; and
delaying certain major or controversial decisions or actions until a time when greater member engagement and participation can be facilitated.
If you require further information about anything covered in this briefing, please contact Richard Lane or India Benjamin, or your usual contact at the firm on +44 (0)20 3375 7000.
This publication is a general summary of the law. It should not replace legal advice tailored to your specific circumstances.
© Farrer & Co LLP, July 2020