Socially distanced celebrations? Returning to elite sport during a pandemic
Insight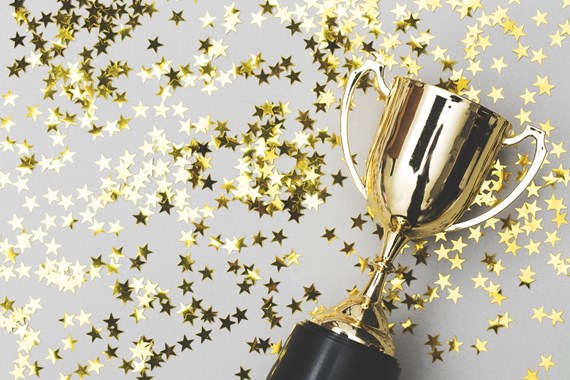 It was a pretty strange spectacle watching RB Salzburg lift the Austrian Cup. The announcer's voice echoed awkwardly around the empty stadium as the players struggled to pass the heavy trophy over the two metre gap between them, enforced by a specially designed mat (complete with circles to ensure that the ceremony respected social distancing guidelines). It's worth a watch if you haven't seen it. It was a visually stark example of how COVID-19 is re-shaping elite sport as we know it.
In this article, we consider how employers in the sports sector can comply with their legal obligations while adapting to that changing environment.
Safely returning to training
Employer's duties
The Health and Safety at Work Act 1974 places a duty on every employer to ensure, so far as is reasonably practicable, the health, safety and welfare at work of all their employees. Employers also owe a contractual duty of care to employees to provide a reasonably safe place of work.
Sports organisations should carry out a risk assessment in resuming activities to ensure that they comply with this obligation. Please see our blogs here and here for general "back to the office" guidance for those parts of sports organisations that are office based.
There will be slightly different practical considerations for elite sports people. For advice on more common issues, clubs and others affected should refer to the government guidance document "Elite sport return to training guidance: Stage One". There is a detailed list of issues that should be included in the risk assessment and mitigation plan, at paragraph four, under "Guidance for sports, clubs and support service providers".
Getting it wrong
The consequences of getting it wrong could be significant. The already intense media scrutiny on elite sports organisations has ramped up a notch during the pandemic, and there is clear scope for reputational damage following an outbreak. The value of potential legal claims could also be significant if an athlete contracts the virus now that professional sport is returning, given the impact this would have on their ability to fulfil their obligations under their lucrative contracts and sponsorship deals. The experience of both the US PGA Tour, where there have been positive tests amongst players and caddies, as well as what we have witnessed on the Djokovic Adria Tour demonstrate the risk and the need for greater precautions to be taken, whether by organisers and/or competitors.
Refusing to train
What happens if players or athletes are not satisfied with these precautions and refuse to return to training? There have been several high profile examples of Premier League players initially refusing to train due to safety concerns, prompting a flurry of provocative headlines, for example "If you asked people in the street to play for £60,000 a week, they'd all say yes […]".
The legal position is more nuanced. Players' contracts require them to train and play matches, and ordinarily a failure to do so could be treated as a disciplinary issue. However, employment law protects employees from detriment or dismissal if they refuse to return to a workplace to protect themselves or others from danger that they reasonably believe to be serious or imminent.
Reasonable belief
Clearly, if other players or staff have recently tested positive, it will be easier for a player to argue that their belief is reasonable. The protection is also for themselves "or others", so could arguably extend to protecting vulnerable family members (which has been a main concern cited in recent high-profile cases). On the other hand, a vague "general covid concern" would be harder to justify, particularly if the employer has taken extensive steps to reduce the risk of infection.
Player contracts
One issue that has generated a lot of discussion is the contractual headache caused by the playing season being extended beyond 30 June. Most player contracts due to expire do so on 30 June, meaning clubs could be faced with the prospect of losing key players before the playing season is over.
Possible solutions
Employment contracts can only be varied by agreement, so the simplest solution is for clubs to agree extensions with players.
The Premier League agreed to permit short term extensions made by June 23 after the proposal gained the unanimous backing of shareholders at a meeting in May. In most cases, it would have been in both the player's and the club's interests to extend the contract, and many clubs have announced that they have agreed extensions with important players.
The problems will come where clubs were not able to agree an extension before the Premier League deadline of June 23. For example, players may already have had their eyes set on a transfer and were therefore reluctant to jeopardise that move by risking injury in the remaining games of the season. Alternatively, it may be that the club has suffered financially during the crisis and was unable to offer an extension on the same terms, causing a stand-off with the player. Burnley boss Sean Dyche didn't hide his frustration at his club's handling of player contracts following the heavy defeat to Manchester City recently (five first team players were missing from the line up, being out of contract on 30 June). The club has not been able to agree short term extensions, having reportedly only offered one-month extensions.
Some player contracts will include an option to extend (either by agreement or unilaterally by serving notice), and clubs, players and their representatives will no doubt have been examining the wording of any extension options carefully over recent weeks.
If the player was not on board though, clubs were left with a choice between the lesser of two evils: (i) exercising the unilateral option to extend and retaining the services of a reluctant player or (ii) allowing the player to leave on a free transfer and be one squad member lighter for the end of season run-in.
Concluding comments
The world of professional sport is grappling with the seismic changes caused by the pandemic (as indeed we all are in our personal circumstances). Many of the challenges are now crystallising or lie ahead, with football already returning and other sports due to do so in the coming weeks. All employers can be expected to do in the circumstances is to make decisions based on their best assessment of the risks as they currently stand, and keep that under constant review as the situation unfolds.
If you require further information about anything covered in this briefing, please contact Hugh Young, or your usual contact at the firm on +44 (0)20 3375 7000.
This publication is a general summary of the law. It should not replace legal advice tailored to your specific circumstances.
© Farrer & Co LLP, June 2020