Testing the temperature for a return to work
Insight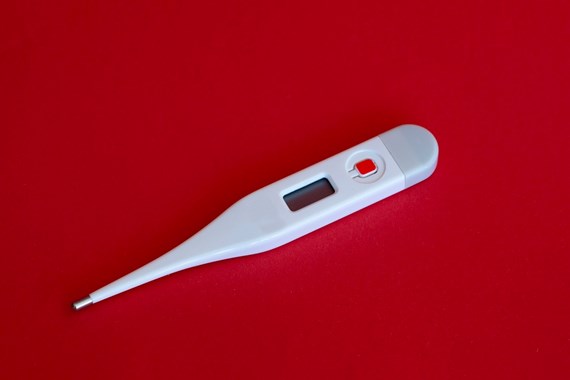 With a phased return to business premises taking place in the UK, attention has turned to the measures that organisations should take to prevent the spread of Covid-19. As we have explained, the UK Government has issued specific guidance covering eight different sectors.
As employers implement those measures, there are questions arising about whether the Government guidance is a limit to what employers should do. A common issue is whether employers should be checking on the health of their workers through measures such as taking employees' temperatures as they enter the work premises. This article explores the main questions around this and clears up some common misconceptions around introducing such measures.
What has the Government said about mandatory temperature checks for employees before they are allowed back to work?
The detailed guidance issued by the Government says nothing at all about whether employers should be checking the temperatures of their staff before allowing them to enter or remain at their work premises. The decision has therefore been left to employers.
But I have seen guidance from the Information Commissioner's Office that seems to me to give me permission to carry out these checks. Does that make it okay?
At the same time as the Government issued its guidance, the Information Commissioner's Office issued its own on the data protection issues associated with employers checking whether their staff have the virus. However, the ICO's position is not a green light to conduct temperature testing of staff. The critical issue is, as the ICO says, whether the tests are "necessary and proportionate". This is echoed in the health and safety framework underpinning the UK Government's Guidance where the underlying requirement is to take reasonable steps to protect staff (and others) from the virus.
But we operate in other countries and they seem to allow temperature checks, so why can't we?
The practice in other jurisdictions is mixed. In some, temperature checks of workers are explicitly allowed and mandated. In other countries they are allowed, but only if carried out within the remit of public health providers. And in further jurisdictions temperature checks on employees are not allowed at all. The key to this is that these measures are provided for in each country and involve considerations of the legal, political and cultural issues in each jurisdiction. The bottom line is that you cannot take comfort from the practice being adopted in other countries. You need to comply with UK health and safety requirements and data protection laws. Whilst the data protection laws in Europe have a common base (in the General Data Protection Regulation) even that allows a degree of divergence for individual countries in areas like public health. This is reflected in the diverse approaches being taken on temperature checks by our closest neighbours in Continental Europe.
So, how do employers in the UK decide what is "necessary and proportionate"?
Employers might take a lead from the fact that the UK Government has not explicitly said that taking employee temperatures is a necessary step. It has access to vastly more information than any employer to make an assessment about whether this would be effective to help prevent the spread of the virus at work, so employers may decide that they should not do so. On the other hand, displaying a high temperature is one of the symptoms (along with a new continuous cough and, now, loss of or change in the sense of smell or taste) that the Government says means that individuals should stay at home for at least seven days. Of course, from an employer's perspective, a lack of a high temperature does not mean that employees are virus free (some individuals show no symptoms at all when carrying Covid-19). In addition, a high temperature does not mean that employees have the virus. A high temperature could be caused by a range of things. The most that can be said is that a high temperature could be an indication that an individual is infected.
What if we decide to implement temperature checks and we send employees home or discipline them if they refuse?
An employer cannot compel an employee to have their temperature checked. Accordingly, an employer who sends home an employee who refuses, or subjects them to disciplinary procedures, risks a claim by the affected employee. The same situation arises if the employee agrees to be checked, has a high temperature and is directed to go home, although in that case it is much more likely to be reasonable for an employer to require the employee to go home as a temperature is indicative of an illness (even if not Covid-19) and employees should not be working if they are unwell. In practice it might be expected that such an employee would follow Government requirements in that respect and stay away from work.
The UK Government seems set to introduce a track and trace app. Can I make it mandatory that employees download this onto their work device?
The answer is almost certainly no for a range of reasons. First, the efficacy of the track and trace app is at present untested and would appear to be dependent on widespread take-up by the public at large. It would therefore be difficult to satisfy the necessary and proportionate test at this time. In addition, the app would work beyond the work premises. Whilst some steps to monitor the activity of employees at work can be lawful, effectively requiring them to be monitored outside work seems very difficult to justify. The use of track and trace apps also remains controversial and requiring employees to use one may have serious consequences for the employer, from a reputational perspective. Finally, even the UK Government does not see it as necessary to require the public to use a track and trace app. For all of these reasons, employers should not require employees to do so at this time.
So, what is the best approach to all of this right now?
In the absence of clear Government guidance, it is a risk for employers to introduce temperature checks with sanctions attached to them for refusing to participate.
This does not mean that employers should not introduce such checks on a truly voluntary basis. Employees may welcome them as providing additional comfort that the workplace is safe to return to. This is a matter that can be canvassed with staff or their health and safety or trade union representatives in the required consultation process around Covid-19 Risk Assessments and this may be helpful in providing cover should problems arise later. However, there is currently no clean bill of health if employers decide to put in place temperature checks and then take action against employees who refuse to participate, so that is probably a step too far.
If you require further information about anything covered in this briefing, please contact Ian De Freitas or Kathleen Heycock, or your usual contact at the firm on +44 (0)20 3375 7000.
This publication is a general summary of the law. It should not replace legal advice tailored to your specific circumstances.
© Farrer & Co LLP, May 2020