The government's Job Retention Scheme – how it might work and what it means for employers (20 March)
Blog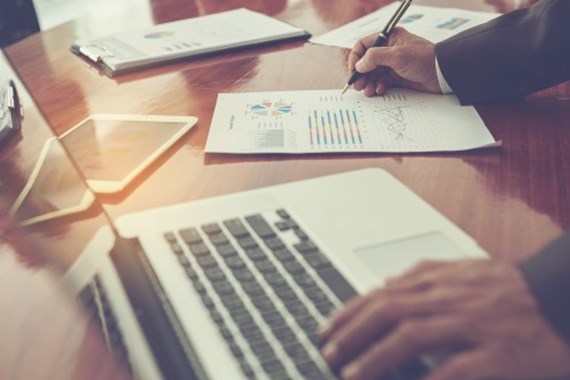 Our latest guidance note as at 27 March on the "Coronavirus Job Retention Scheme: the details" can be found here.

On Friday 20 March, the Chancellor Rishi Sunak announced that the government is setting up a new Coronavirus Job Retention Scheme. Under this scheme, the government plans to step in and help pay the wages of people who would otherwise be laid off without pay or made redundant as a result of the Coronavirus crisis. Under the Job Retention Scheme, any such employees would be "furloughed" (ie only temporarily laid off).
What has been announced
The government has published Coronavirus guidance for both employers and employees, both of which provide a summary of the government's Coronavirus Job Retention Scheme. However, the available information is currently brief and lacking in detail, perhaps not surprisingly given the speed at which it was announced. We expect further detail to be published soon and will provide an update when that happens.
Until such a time, here is what we know:
1. The purpose of the scheme is to provide support to UK businesses by continuing to pay part of the salary for those employees who would otherwise be laid off during the Coronavirus crisis. The language in the guidance is rather confused about employment status, with references to both employees and workers. For more on which see below.
2. All UK employers are covered – "small or large, charitable or non-profit".
3. In order to access the scheme, employers will need to designate affected employees as "furloughed workers". This has no technical meaning in UK law, and so should be taken to cover employees who would otherwise be laid off or be made redundant.
4. The government has said that designating someone as a "furloughed employee" is "subject to existing employment law and… may be subject to negotiation". Most employment contracts do not contain a lay off clause, therefore in the majority of cases the furloughing of employees should be done by agreement between the employer and affected employee(s). Where the alternative for employees is that they are made redundant, or laid off without pay, we would expect that most will agree to the scheme.
5. Information about furloughed employees will need to be submitted to HMRC via an online portal which is currently being set up.
6. HMRC will reimburse 80 per cent of the wage costs of furloughed employees, up to a cap of £2,500 per month.
7. Employers can top up salaries further if they choose to (eg funding the difference between the 80 per cent payment and the employee's full salary), but they don't have to do so.
8. Employees will remain employed while furloughed. However, to qualify for the scheme they must not undertake any work for the employer while furloughed.
9. The Coronavirus Job Retention Scheme will cover the cost of wages backdated to 1 March. It will be open for three months from that date (until the end of May), though the Chancellor may extend the scheme for longer if necessary.
Questions that remain unanswered
At this stage, there are still a number of questions on which we await further guidance in order to be able to answer them with certainty:
Which individuals will be eligible? As mentioned, the language on employment status in the Chancellor's statements and guidance isn't clear and switches between references to employees / contracts of employment and to workers. The Chancellor has indicated that eligibility will be based on whether someone is paid through PAYE, and so will cover workers who fall into that category, but it is likely to depend on the arrangements different employers have with their particular staff. That still, however, leaves a question about what will happen to agency workers paid via the agency? At this stage, it is clear that self-employed contractors will not benefit from this scheme.


Will conditions be imposed on employers? What is not clear is whether the government will impose any conditions on employers in order to be able to access the scheme. For example, will there be any sort of process they need to follow or evidence they need to provide in order to demonstrate eligibility? Will the grant only be paid if employers commit not to make any redundancies for a period of time following the furlough period?


What pay will be covered? The Chancellor referred to salary; the guidance talks about earnings and wage costs. What is the position on things like benefits, bonuses and additional payments such as overtime? How is the payment going to be calculated if someone has variable hours – will we be engaging in complex quasi-annual leave calculations?


How will the cap operate? Is the intention that the cap will be on the employee's salary which the 80 per cent is then calculated on (ie the maximum wage this will apply to is £2,500 and employees will get 80 per cent of that)? Or will it be on the pay out itself? The later seems more consistent with the wording of the official guidance, but it is not fully clear.


Tax. Will the employer still need to pay employer's National Insurance Contributions? Is the £2,500 cap gross or net? Gross is more likely but again it is not clear.


How will a reduction of staff be managed? If a business is continuing to operate, but needs fewer staff, the Job Retention Scheme throws up a number of questions:
- To what extent will employers have the flexibility to call in furloughed staff to work if there is a business need for it, for example, in the event that employees who are working are no longer able to do so (eg because they are sick or in isolation)? Given the scheme has only been set up for a period of three months (albeit subject to extension), it will be advisable to make it clear to furloughed staff that they can be called on.
- How will employers choose who to keep working and who to furlough? There may be some practical considerations to take into account (for example, vulnerable workers, or partners or key workers). Otherwise, it is likely that a fair selection process and fair selection criteria will need to be adopted.
- How will employers manage a potential sense of unfairness between those who have to work and those who can stay at home and be paid?


How might this scheme interlink with statutory sick pay? Currently employees who are off sick or in isolation in accordance with government guidance are entitled to SSP (which at £94.25 per week is significantly lower than the proposed payment under the job retention scheme) or if their contract allows to contractual sick pay (the full cost of which currently needs to be borne by the employer). What is not clear is the extent to which employers will be able to designate as furloughed someone who is off sick, in order to help with the costs of that and/or bolster the payment they are receiving.
This is a stressful and uncertain time for employers, and the government's Coronavirus Job Retention Scheme is a radical move which will hopefully provide welcome relief to many. To make informed decisions about their businesses we understand that employers will want information on how the Job Retention Scheme will work for them. It is hoped that the government will publish further guidance quickly so that we can provide greater clarity on these points as soon as possible.
We appreciate that this is a stressful and worrying time for our readers (and for so many), and we do hope that you find the guidance contained in this blog useful. If you are interested in formally engaging the firm and require further tailored advice in relation to what is covered, please contact David Hunt, Amy Wren, or your usual contact at the firm on +44 (0)20 3375 7000. Please note that our Employment team is currently experiencing a very high volume of queries in light of the COVID-19 outbreak, which unfortunately means that we are unlikely to be able to respond to informal queries of a more general nature, given the need to prioritise urgent queries from existing or new clients. We hope this blog is, however, helpful in addressing some of those more general queries.
This publication is a general summary of the law. It should not replace legal advice tailored to your specific circumstances.
© Farrer & Co LLP, March 2020