The impact of COVID-19 on construction projects – increasing confidence?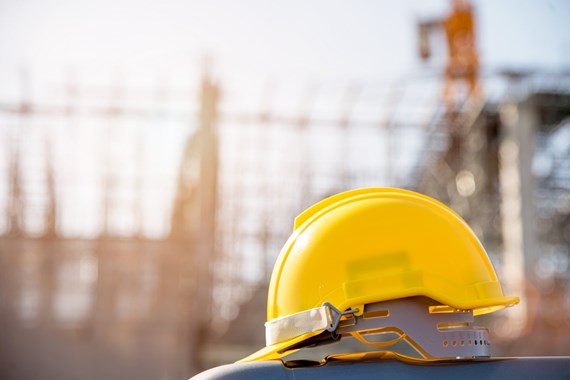 During the early days of the COVID-19 crisis, the construction industry was noted for its incoherent response to government guidance. Some sites remained open, others did not. Starting from that confused picture, more certainty has emerged.
Current legal restrictions
The current position is:
It remains the case that sites may remain open, so long as the contractor is able to maintain safe working arrangements.


The expectations for "safe working arrangements" have evolved. Whilst Public Health England requirements have remained largely constant, interpretations of how the requirements can be applied have developed. The Construction Leadership Council's Site Operating Procedures, a non-binding but authoritative practical guide to safe operating procedures on construction sites, is now into its fourth edition.


For most practical purposes, it will be for the contractor to assess whether or not it is safe to operate a construction site – albeit the client and its consultants are entitled to express their views. As "Principal Contractor", the contractor will usually owe statutory duties concerning the safe completion of the project, whilst as an employer, they will owe common law duties to their employees.
At the outset, there were reports of some contractors overapplying these rules. However, there appears to be an increasing tendency towards trying to "make things work". Builders merchants are gradually starting to re-open, and there are even proposals that environmental health rules on working hours may be suspended, so as to allow "catch up" working during weekends and evenings.
Contractual implications
Delays and suspensions caused by COVID-19 will usually affect the commercial relationship between the client and its contractor. This will always be defined by the particular building contract negotiated for the project, but the following specific outcomes are possible:
Extensions of time – many contractors have claimed extensions of time to complete the works, on the basis that COVID-19 (and the government's response to it) constitutes "force majeure". This may be the outcome on many building projects, but it should not be assumed. For example, it will be relatively difficult for a contractor to show "force majeure" where it was aware of COVID-19 at the point of agreeing the contract.


Recovery of contractor's additional costs – in certain situations, the contractor may seek to recover overheads during the period of delay. This is a particular risk where the client has issued instructions compelling the contractor to either stop work or change its method of working.


Termination – longer delays may lead to other consequences. Some building contracts, such as those published by the JCT, provide that if the works are suspended for an extended period, either party may withdraw from the contract.
Unfortunately, it is difficult to be both precise and general about this – the consequences in each case depend on the terms of the building contract, and even on the timing of the building contract relative to the development of the pandemic. This uncertainty has also been recognised by the Construction Leadership Council, which has issued guidance encouraging construction clients and contractors to resolve their differences on a collaborative basis. As with their Site Operating Procedures, this guidance is not legally binding but it is expected to be influential.
What happens next?
A number of contractors have applied for contractual benefits such as additional costs and extensions of time, as the consequences of COVID-19 are still developing and are still unknown. As those effects become clearer, we anticipate contractors will make applications for relief, which will then fall to be considered using the processes set out in the building contract.
In the meantime, some clients and contractors are taking the initiative by discussing deeds of variation which pre-agree how and when construction work should restart, and re-settling costs and completion dates. This can be a reasonable thing to do, particularly where uncertainty is hindering progress of the project, and indeed the Cabinet Office has published a model form deed of variation for this purpose. However, these agreements require carefully scrutiny, particularly as they may have an adverse effect on linked documents such as bonds, guarantees and even banking arrangements.
If you require further information about anything covered in this briefing, please contact Edward Banyard Smith, Jonathan Came, or your usual contact at the firm on +44 (0)20 3375 7000.
This publication is a general summary of the law. It should not replace legal advice tailored to your specific circumstances.
© Farrer & Co LLP, June 2020