Witnessing Wills: significant changes announced to the 183-year-old rule
Insight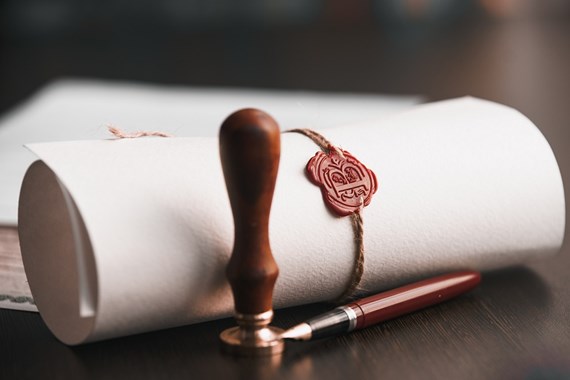 Press reports are emerging that the Ministry of Justice will this week announce a highly significant shake-up to the 183-year-old rules about signing Wills in England and Wales. Genuine issues for practitioners and those making Wills have come to the fore because of the practical difficulties presented by the COVID-19 pandemic. Social-distancing has seen many solicitors resort to arranging for wills to be signed outside - for example on a garden table or even a car bonnet – or witnessed through a window where there is a line of sight to ensure that they are validly executed.
Under the current rules, an individual must sign their Will in the presence of two independent adult witnesses for it to be valid. New rules may involve changing the physical presence requirement so that rather than needing to be physically present when someone signs their Will, it is anticipated that witnesses may be able to "virtually" witness a Will via a video connection such as Zoom. Crucially, we understand that Wills which have been witnessed virtually from 31 January 2020 may benefit from these changes. This may in turn cover Wills which were made urgently during the COVID-19 pandemic where it was not possible for witnesses to physically be present. However clearly there are no guarantees.
This new change (should it come to pass) would make it significantly easier to create a Will and we welcome the idea in principle, although it will be important for any new law to include sufficiently robust checks and balances to minimise the risk of fraud and undue influence. It was estimated last year that over 50 per cent of people do not have a Will at all (and we believe the figure may be higher) so encouragement to sign one is also welcome. We will keep a close eye on developments over the coming days, so do watch this space!
If you require further information about anything covered in this briefing, please contact Rachel Mainwaring-Taylor, or your usual contact at the firm on +44 (0)20 3375 7000.
This publication is a general summary of the law. It should not replace legal advice tailored to your specific circumstances.
© Farrer & Co LLP, July 2020