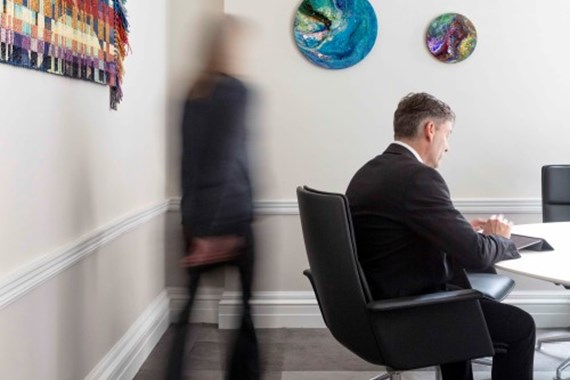 Practice areas
Immigration
Private Client Services
Sarah's passion and drive are reflected in the service she provides to her clients. With over 9 years' experience working in the legal field, Sarah understands the importance of ensuring the approach taken in each case is tailored to suit the needs of each individual client, to achieve the best results.
Sarah is an Associate in the Farrer & Co Immigration team.
Sarah graduated with a law degree in 2012 and soon after secured a role at a top criminal law firm, working on high-profile cases. Wanting to obtain broad experience, Sarah moved to work directly for a Direct Access Barrister specialising in family, employment and general civil litigation, before moving into the field of immigration in 2015. Sarah studied the LPC at BPP University and graduated in summer 2020. Following this Sarah qualified as a Solicitor in Autumn 2020 and now specialises in corporate and private client immigration Law.
Sarah has significant experience in assisting companies with obtaining Sponsor Licences, which allow companies to hire migrant workers from overseas. Sarah assists not only with obtaining the initial licence but also with the various applications that follow, to include Skilled Worker, Intra-Company Transfer and Creative worker visas, Sponsor Licence renewals and ongoing sponsor duties/obligations.
Sarah also has vast experience advising clients in respect of applications for British citizenship, Indefinite Leave to Remain, visit visas, family applications, UK Ancestry, domestic worker visas, along with applications related to Appendix EU and under the Points Based System.
Notably, Sarah has also successfully represented clients in respect of human rights claims, securing permission to remain in the UK on human rights grounds.
Sarah joined Farrers because the firm's values strongly reflect her own, in that excellent client service is non-negotiable and is reflected in the work the firm undertakes. From a young age, Sarah has dedicated her time to others, undertaking charity work in Kenya as a teenager and completing fundraising activities as often as she can. Helping others to thrive and succeed is in Sarah's nature and her role as an Associate at Farrers allows her to do this in a legal environment. The wealth of experience and knowledge gained over the years has allowed Sarah to understand that each client is different and has different objectives. Sarah uses her skills to make legal processes and procedures as seamless as possible for every client she works alongside.