Farrer & Co - Independent Law Firm in London
Digital Economy

The Digital Economy is changing the landscape of business. Read more to find out how we work alongside our clients to help them thrive in these fast moving times.

Placemaking: A patient approach to creating communities

What are modern, successful Community Developments and what can we learn from them as we seek to create better places?

Mental capacity: the interplay between the law and medicine

We discuss the interplay between the law and medicine, and look at common pitfalls to avoid when undertaking mental capacity assessments.

The changing face of reputation management

We provide guidance on how to adopt a proactive approach to reputation management.
The balance of experience and innovation, of in-depth knowledge and fresh thinking, of insight and vision makes us who we are. But it does not end there: our commitment is full focus on client service and matching solutions to our clients' needs.
Planet Mark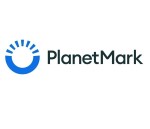 In line with our business values, we are committed to looking at ways our business can improve its sustainability performance. In 2018 we partnered with Planet First, the custodian of the Planet Mark, a sustainability certification delivered in partnership with the Eden Project.
Since partnering with Planet First we have achieved The Planet Mark certification in May 2019 and May 2020, and now again in May 2021. We are recognised to be fully committed to reducing our carbon footprint by at least five per cent per annum.
Private Conversations: Bryony Cove and Daniel Daggers


Daniel Daggers of Daniel Daggers Real Estate discusses the London super prime real estate sector during the latest podcast conversation with Bryony Cove.