Farrer & Co is an independent law firm with a rich history
The balance of experience and innovation, of in-depth knowledge and fresh thinking, of insight and vision makes us who we are. But it does not end there: Our commitment is full focus on client service and matching solutions to our clients' needs.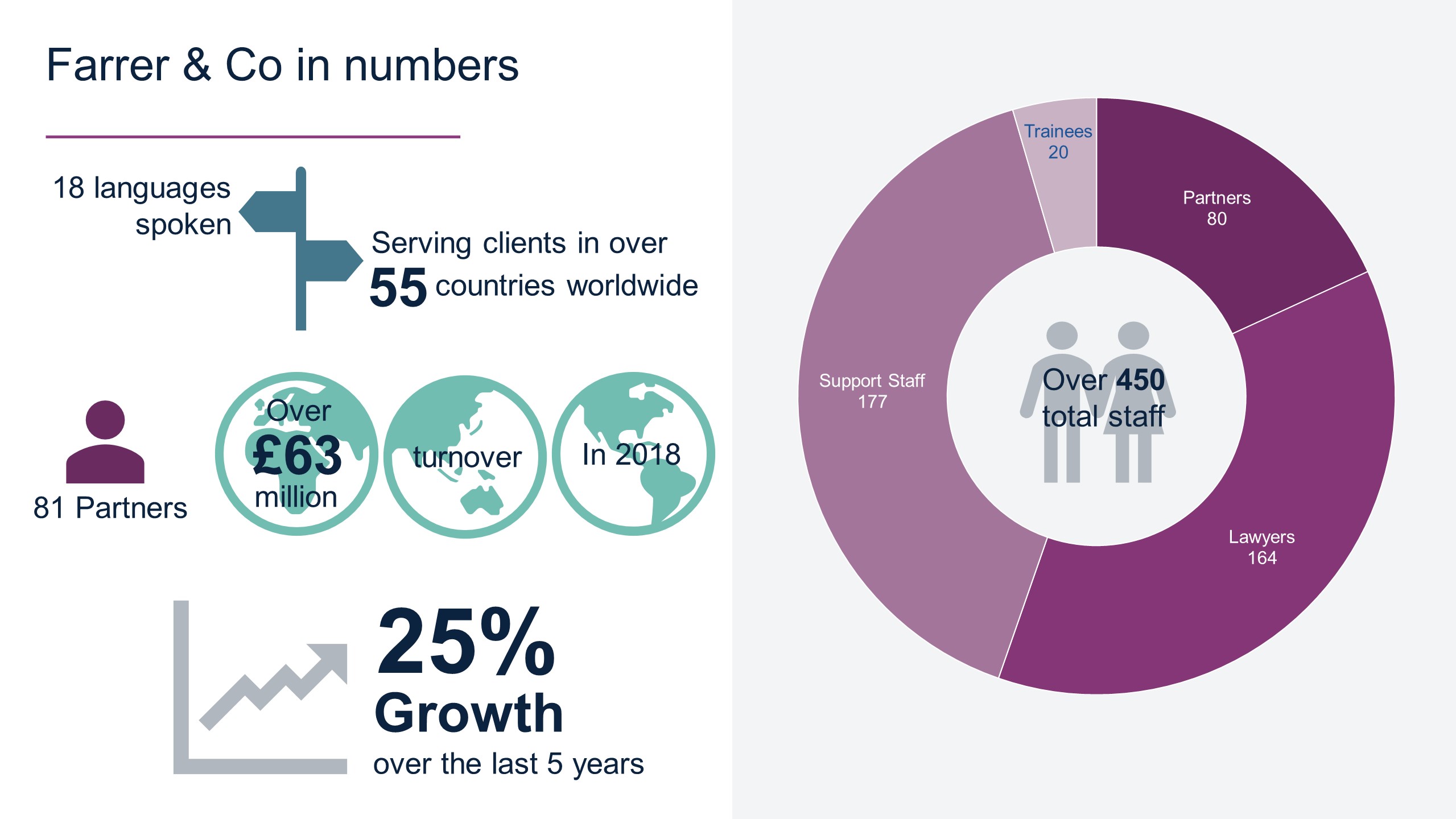 Superb client service sits at the heart of everything we do. We are modern lawyers with timeless values.