Coronavirus: employees should return to work if they can't work from home
Blog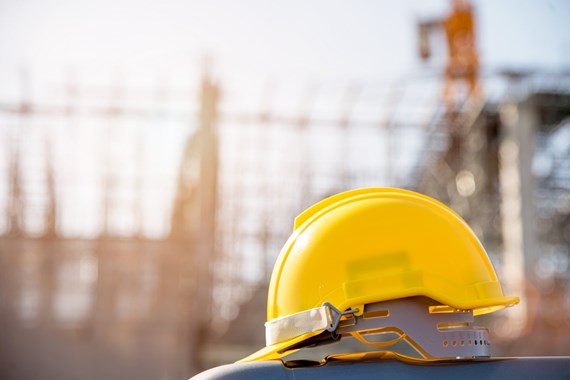 Our latest update as at 12 May, "Coronavirus: the government has published new guidance on making workplaces safe for employees told they "should go to work" - 10 key takeaways" can be found here.

On Sunday 10 May, the Prime Minster announced to the country that, although lockdown is not yet coming to an end, a "change of emphasis" is being introduced, with the result that some measures will start to be modified from this week.
Return to work is "actively encouraged" for those who can't work from home
For many, the key message in Boris Johnson's speech related to work – the government is now telling people that they "should go to work if [they] can't work from home" (our emphasis). However, in doing so, they should avoid public transport, if at all possible.
In one sense, this is not a seismic shift, since the government's position has always been that employees who cannot work from home, can still travel to work. However, as the Prime Minster indicated, there has been a definite change in emphasis – previously people were told they should only go to work if "absolutely necessary"; now people are being "actively encouraged" to return to work if they cannot work from home. This appears to be placing more of a positive obligation on such employees to go to work, and on employers to make it possible, and as a result it is likely that more people will be affected by this change.
Clearly this throws up a lot of issues for employers – who should return to the workplace; how should they get to work and what happens if their only option is public transport; how can an employer ensure a safe place to work; what happens to employees with childcare responsibilities; what about people who are shielding; what if an employee refuses to attend the workplace etc.
We are hoping for further clarity in a 50-page technical document on the government's strategy, which the government has indicated will be published at 2pm today (Monday 11 May). We will review this document when it is available and will produce more detailed analysis for employers after that. Further sector specific guidance is also expected early this week.
In the meantime, this morning Dominic Raab clarified that this change will only apply from Wednesday (rather than today, which seemed to be the implication of yesterday's announcement). Nevertheless, as a first step we would suggest that employers take time to satisfy themselves that their workplace is a safe place to work before insisting employees return. It is important that this first step of assessing and mitigating risks, and appropriately communicating and consulting with employees, is not rushed simply because the government has said things can change from Wednesday. Our frequently asked questions for employers on returning to work provides assistance on the main issues and risks facing employers at this time, including the steps they should be taking to reduce the potential risks faced by employees returning to work.
Updated Acas guidance
In light of the government's change of emphasis, on 10 May Acas also updated its Coronavirus: advice for employers and employees. This now includes a new section on "planning to return to the workplace", which emphasises the need for employers to:
Consult with staff and employee representatives about a return to work.
Carry out a risk assessment.
Make the workplace as safe as possible.
Talk to employees with concerns to try to resolve them together.
The guidance also contains good practice recommendations for employers to follow in order to comply with their duty of care towards employees.
Employers may also want to remind themselves of the government's principles for social distancing in the workplace in its previously published guidance for employers on coronavirus. This includes a number of suggestions on how to minimise opportunities for coronavirus to spread in the workplace.
We appreciate that this is a stressful and worrying time for our readers (and for so many), and we do hope that you find the guidance contained in this blog useful. If you are interested in formally engaging the firm and require further tailored advice in relation to what is covered, please contact Kathleen Heycock, Amy Wren, or your usual contact at the firm on +44 (0)20 3375 7000.

Please note that our Employment team is currently experiencing a very high volume of queries in light of the COVID-19 outbreak, which unfortunately means that we are unlikely to be able to respond to informal queries of a more general nature, given the need to prioritise urgent queries from existing or new clients. We hope this blog is, however, helpful in addressing some of those more general queries.


This publication is a general summary of the law. It should not replace legal advice tailored to your specific circumstances.
© Farrer & Co LLP, May 2020