Coronavirus: Health and safety when working from home
Blog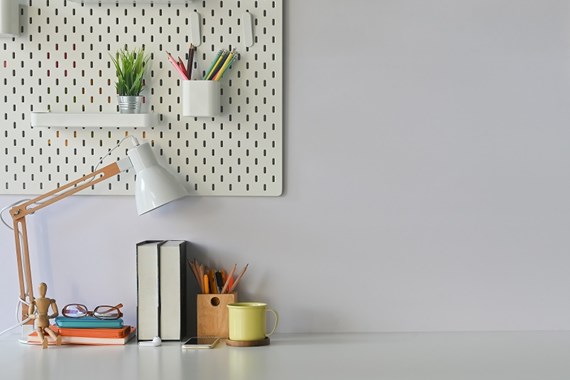 The world has changed beyond recognition in recent weeks, with one fundamental change being the way in which we work. For those employees who are fortunate enough still to be working, for many our work environment has migrated from the opulence of the fully stocked and furnished office, to the dining room table (or insert other home workspace), where we mourn our stationery supplies and the luxury of face-to-face interaction with our beloved colleagues. Whilst employees are acclimatising to this new way of operating (which for some may involve staying in their pyjamas, or dressing as if they're still going to work to maintain a sense of productivity, or heroically juggling childcare), employers must be mindful of their ongoing duty to ensure the health, safety and welfare of their employees.
It is not surprising that health and safety considerations may perhaps have been overlooked by employers, given the speed at which the move to remote working came about, as well as the myriad of other employee-related issues they are contending with, including grappling with the complexities of furlough (a word which was not part of the nation's regular vocabulary a mere month ago, and on which we have written several blogs, see here for the latest update).
However, employers should still think about their obligations under the Health and Safety at Work etc Act 1974. Under this Act, employers must conduct a suitable and sufficient risk assessment of all of the work activities carried out by their employees – including homeworkers – to identify hazards and assess the degree of risk. Once the home workplace is passed as safe, it is the responsibility of the employee to make sure it is kept safe and they take reasonable care of their health and safety. Otherwise, if an employee does suffer an injury, and no risk assessment has been carried out, they could potentially bring a personal injury claim against their employer arguing that their employer has breached its duty of care towards them.
Given the current circumstances, and the practical difficulties in entering into the homes of employees during the lockdown, it will simply not be feasible for employers to carry out a full risk assessment of an employee's home working space. However, there are still steps that employers can take to ensure that health and safety risks have at least been considered.
For example, employers could ask employees to undertake a self-assessment of their workspace and then determine whether there are any issues which are under the employers control and which can be addressed to mitigate any health and safety risks. This could go so far as to offer to purchase reasonable office equipment for their employees (which would be the employers property and so should be returned to the employer at its request). Employers should try to establish that employees feel are able to work from home safely with the right equipment to do so.
Alternatively, employers could send a communication to employees, and encourage them to contact their line managers if they have any concerns about their home working setup. The communication could also:
Inform employees that when working at home they have the same health and safety duties as other staff. They must take reasonable care of their own health and safety and that of anyone else who might be affected by their acts or omissions.


Remind them that they cannot have face-to-face meetings in their home with customers and must not give any suppliers or customers their home address or telephone number.


Inform employees that they must use their knowledge, experience and training to identify and report any health and safety concern to their line manager.
If an employer has any documents or training setting out, for example, how an employee should sit at a desk or identifying risks in their posture, or checking that lighting levels, ventilation and temperature controls are adequate, this should also be circulated, together with any Health and Safety and/or Home Working Policy.
In addition to the physical challenges with working from home, employers must also be keenly aware of the psychological challenges of working in isolation, particularly during such an unprecedented period of lockdown, and consider how they can support employees to combat potential loneliness.
Employers could encourage employees to do the following to maintain their wellbeing:
Create a routine and stick to the schedule.


Take regular breaks from the screen and talk to the people they live with or phone friends and family.


Get up and move – get out of the house (if they can) for some fresh air and sunshine.


Work around others – although there are considerations of confidentiality, they may wish to work in the same space as a friend or family member (when confidentiality is not an issue) to maintain some human interaction.


Make use of Facetime or Skype Video to have virtual meetings and chats with colleagues.
Employers should also consider the needs of individual members of staff to ensure that they comply with any duties that they may have towards individuals, for example making reasonable adjustments for those with disabilities. This is particularly important given the mental health impact of isolation, and employers should reach out to those with additional needs.
From a practical perspective, employers should also check the details of their insurance to ensure that they are covered for an employee who is working from home if they are using the employer's business equipment.
Finally, a number of employers will have furloughed their staff and those members of staff may not be working at all. Employers should be mindful that those members of staff are still employees, whose employment rights are continuing while on furlough, and that they still owe them a duty of care. Best practice would see employers checking in with those employees (as well as employees who are still working) to encourage them to continue taking care of their mental health and wellbeing in times when they are remaining indoors, without a work routine.
This untrodden path is affecting and permeating all aspects of our existence, and are no doubt a cause of anxiety for employees. Employers should invest the time in connecting with their employees, offering reassurance, and maintaining regular communication (whether by "virtual coffee breaks" or group calls), to try to ensure that strong employee relations are nurtured even though we are all apart.
If you require further information about anything covered in this blog, please contact Kathleen Heycock, Shehnal Amin, or your usual contact at the firm on +44 (0)20 3375 7000.
This publication is a general summary of the law. It should not replace legal advice tailored to your specific circumstances.
© Farrer & Co LLP, April 2020