Coronavirus: Holiday entitlement and pay during the COVID-19 pandemic and the impact of this on the furlough scheme
Blog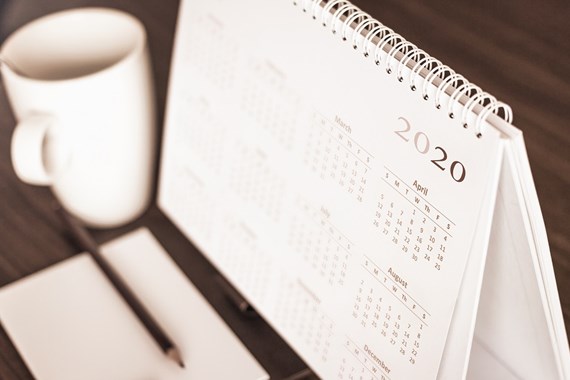 The entitlement to annual leave and pay under the Working Time Regulations 1998 (WTR) has always been notoriously tricky and the subject of much case law and debate. Add in a pandemic, and not to mention a never-seen-before furlough scheme, and the complications potentially sky rocket. It is no coincidence that it took the government over four weeks, and five iterations of its guidance on the Coronavirus Job Retention Scheme (JRS), to provide any commentary on the relationship between holidays and furlough.
Now, the government has published a standalone guidance note on holiday entitlement and pay during coronavirus (COVID-19), which sets out how holiday entitlement and pay should operate during the current pandemic, including where it differs from the normal position.
In many respects, this new guidance does not introduce anything particularly new or ground-breaking, and in many places simply reiterates the position as it already is under the WTR, for example, the notice employers need to give when requiring workers to take or cancel holiday. However, there are a few areas where the new guidance gives us greater clarity, particularly in respect of holiday and the furlough scheme. We look at these areas in more detail below.
Holidays and the furlough scheme
The guidance has clarified the following:
Furloughed workers will continue to accrue both statutory and contractual holiday entitlement while on furlough.


Workers on furlough can take holiday without it "disrupting" their furlough – ie without bringing it to an end.


The guidance clarifies the options available when dealing with bank holidays.


A worker on furlough is entitled to holiday pay calculated in line with current legislation. Essentially this means that they must be paid holiday pay at their normal rate of pay (ie their pre-furlough wage). For workers only receiving 80 per cent of pay while furloughed, or pay capped at £2,500, this means that employers will need to top up the balance between what the worker is receiving and their normal rate, to ensure that workers receive 100 per cent of normal pay while on holiday. Employers will continue to receive the 80 per cent grant covered by the JRS, but must fund the top up themselves.


The JRS does not change the position as to whether agency workers (including those under an umbrella contract) are entitled to accrue holiday under the WTR.


Employers can require workers to take holiday while on furlough, provided the requisite notice requirements are met. It is also suggested that employers should first "engage with their workforce" and explain their reasons for wanting them to take leave.
However, the guidance then goes on to include the following paragraph:
If an employer requires a worker to take holiday while on furlough, the employer should consider whether any restrictions the worker is under, such as the need to socially distance or self-isolate, would prevent the worker from resting, relaxing and enjoying leisure time, which is the fundamental purpose of holiday.
This paragraph appears to be making reference to case law from the European Court of Justice, which emphasises that annual leave must allow a worker to rest and enjoy a period of relaxation and leisure. Since it seems that this paragraph could apply to the majority of us in the country right now, it is hard to know quite what the government is saying by this. On the one hand, it could be taken to suggest that the circumstances of, and restrictions placed on, someone on furlough may mean this definition is not met. However, the guidance then goes on to say that "workers who are on furlough are unlikely to need to carry forward statutory annual leave, as they will be able to take it during furlough", which seems to imply that the government does not believe furloughed workers will be prevented from resting and relaxing while on holiday.

It appears that the government is hedging its bets, and leaving it up to the courts to decide what the final position should be on whether employers can require furloughed workers to take holiday. Since it could take several years for a case on this point to reach even a first tier employment tribunal, this is not terribly satisfactory for employers who understandably will be looking for clarity while the furlough scheme is still in operation.

On balance, it seems likely that, in the majority of cases, employers will be able to show that workers are still able to have rest and relaxation even during lockdown (especially now the rules are starting to be relaxed), and so will be able to require furloughed workers to take holiday. However, our strong advice for anyone seeking to do this, would be to remain mindful of people's individual circumstances and give proper consideration to any concerns raised by individuals about taking holiday at the current time.

In addition, for employers who only have part of their workforce on furlough, it would be advisable to try to maintain parity in terms of how holiday entitlement between the two groups is treated, since any difference (eg requiring one group to take holiday but not the other) could lead to resentment between the two groups, and so create problems in the long run.
Carrying over annual leave into future years
We have previously reported on an amendment made by the government to the WTR as a result of the coronavirus pandemic, to relax the carrying over of holiday entitlement into the next two holiday years. Under these new rules, workers will be allowed to carry-over up to four weeks' holiday into the next two holiday years.
This latest guidance confirms that the entitlement to carry over additional holiday will only apply where it has not been "reasonably practicable" for the worker to take holiday "due to the effects of coronavirus". It then goes on to list a number of factors which employers should take into account when determining this.
It also states that employers should do everything reasonably practicable to ensure workers can use holiday in the year to which it relates or, if that is not possible, to enable them to take it at the earliest opportunity. The message, therefore, seems to be to try to encourage workers to use holiday during this current time if possible.


We appreciate that this is a stressful and worrying time for our readers (and for so many), and we do hope that you find the guidance contained in this blog useful. If you are interested in formally engaging the firm and require further tailored advice in relation to what is covered, please contact Alice Yandle, Amy Wren, or your usual contact at the firm on +44 (0)20 3375 7000.

Please note that our Employment team is currently experiencing a very high volume of queries in light of the COVID-19 outbreak, which unfortunately means that we are unlikely to be able to respond to informal queries of a more general nature, given the need to prioritise urgent queries from existing or new clients. We hope this blog is, however, helpful in addressing some of those more general queries.

This publication is a general summary of the law. It should not replace legal advice tailored to your specific circumstances.
© Farrer & Co LLP, May 2020