Coronavirus: it's time to return home again – new guidance on working from home
Blog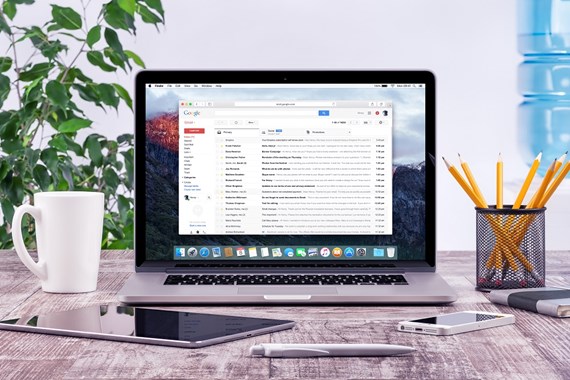 Having spent months writing about almost nothing else, it's been a while since we covered any coronavirus guidance in our WorkLife blog. However, a new term has started, the weather has got cooler, and the government has announced new measures to tackle a rising number of coronavirus cases. So here we review the employment-related changes being brought in and consider what they might mean for employers.
For information and commentary on the new Job Support Scheme announced by the Chancellor on 24 September, see here.
1. What changes have the government announced?
Since May, when we first wrote about returning to work, the government has been encouraging a gradual return to the workplace, culminating in rumours of a proactive "back to work" campaign at the end of August. On 22 September, however, we saw a reversal of this position.
Now, in its guidance Coronavirus FAQs: what you can and can't do and the press release of its announcement, the government is advising the following:
Office workers who can work effectively from home should do so over the winter.
Where an employer, in consultation with their employee, judges an employee can carry out their normal duties from home they should do so.
Anyone who cannot work from home should go to their place of work.
Employees who are in the clinically extremely vulnerable category can go to work if it is Covid-Secure, but should carry on working from home wherever possible.
2. Does this mean employers must stop their return to the office plans?


Not necessarily; the government's change in position does not (at this stage at least) make any legal changes to what employers can and cannot do – it's expressed as guidance, rather than a legal obligation.
In particular, there is scope within the guidance to allow some employees to continue working from their workplace. For a start, it permits those who are unable to work from home to return. Even for those who can work from home, the guidance talks about doing so if it can be done "effectively" or if they can carry out their "normal duties" (this is in contrast to the position during lockdown, when employees were told to work from home if possible). The implication is that where an employee's job does not require them to be in the office, but for some reason they are ineffective working from home, or cannot carry out all their normal duties there, it will be permissible under the guidance for them to return to the workplace.
However, the government guidance is not the only thing that will affect employers' return to the office plans, and employers should continue to be mindful of their health and safety obligations and the employment rights of their staff, particularly at a time when coronavirus rates are rising again. Employers should therefore review their return to office arrangements to determine if they are in line with the guidance or if any changes should be made to either current or future plans. It may be that a different approach is required for different employees, depending on their circumstances and particular risk factors, which we look at in more detail below.
3. Does the position differ for different employees?


Unfortunately, as with so many things coronavirus-related, it is not possible to apply a one-size-fits-all approach to the return to the office / work from home debate. Instead, the guidance emphasises that decisions should be taken "in consultation with their employee" (note that "employee" here is singular – so this discussion should be carried out on an individual level). Here, we look at some of the ways in which different approaches may be required:
If employees still want to come into the office, can we allow them?
This will now to a large extent depend on their reason for wanting to come in. If they can carry out their normal duties effectively from home, then the guidance says that they "should do so". So if their reason for coming into the office is not related to their effectiveness at work, perhaps they miss the social side of being in an office for example, then they should be discouraged from coming in for this reason alone.
However, "effectively" is not defined in the guidance and it is likely that employers will be able to interpret it relatively widely. So employers should be able to allow employees to return to the office for reasons relating to wellbeing, lack of childcare, inadequate workspace or reduced productivity etc.
It goes without saying, that before allowing any employees to return to the office, employers should ensure that the workplace is COVID-Secure in line with government guidelines (see our blog here for further information).
Be aware that this is likely to remain a fluid situation for some employees, especially given that the instruction to work from home is set to last "all winter". For example, some employees coming into the office may find that they need to return to working from home if their childcare arrangements fail (eg a child is sent home or schools close). Conversely, some people currently working from home effectively, may find that they can no longer do so when the weather gets colder and the need to heat their home may become a barrier to working at home.
Can we insist on employees coming into the office?
In normal times, employers can insist that an employee comes into work. Coronavirus, however, has made the legal position more complicated than this and the government's latest announcement is likely to muddy the water ever further.
The Employment Rights Act 1996 gives employees protection from detriment or dismissal if they have a reasonable belief that their workplace poses a serious and imminent risk to health, and so refuse to attend as a result. With coronavirus rates rising again, and the government's u-turn on returning to the office, employees may well feel anxious about returning to work and so raise concerns of this sort. Employers should take these concerns seriously and, as the guidance suggests, consult with employees on an individual basis, taking account of any particular risk factors they raise, in order to work out what practical solutions can be found.
If employers are satisfied that their workplaces are genuinely COVID-Secure, and can demonstrate that staff are not able to carry out their normal duties effectively from home, theoretically there may come a point where they can insist that employees return to the workplace and potentially take disciplinary action if they fail to do so.
However, the government's latest announcement has raised the stakes for this particular course of action and it's not one which we would recommend lightly, unless in exceptional circumstances. If an employee can work from home in some capacity (even if perhaps not as effectively as in the office), then employers should allow this. Even for employees where home working is not possible, alternatives – such as unpaid leave or the furlough scheme while it is still running – are likely to be safer options at the current time.
What is the position for clinically extremely vulnerable employees?
In fact, the guidance hasn't changed the position for employees who are clinically extremely vulnerable. As a reminder, the government's advice on shielding for these individuals ended at the beginning of August. Since then, the government has said that they can return to their workplace if it is COVID-19 Secure, but should carry on working from home wherever possible. This advice has been repeated in the government's latest announcement and so employers should continue treating clinically vulnerable employees with the same precautions as they have been doing previously.
What about employees who carry out work in people's homes?
There is specific guidance for people who carry out work in other people's homes. This covers tradespeople, cleaners or people providing childcare, but will also be relevant for employers who provide client services which means that employees sometimes need to visit people in their homes. Given the government's latest announcement, where these sorts of visits are not absolutely necessary, alternative means of carrying them out should be considered. However, any unavoidable visits should fall within the work exemption for the rule of 6, provided employers carry out an appropriate risk assessment and comply with any other COVID-Secure requirements set out in that guidance.
4. Other changes affecting return to the office plans


The government has also made changes to other guidance which may have an effect on employment practices:
The rule of six – it is now against the law to socialise in groups of more than six, subject to various exemptions. One such exemption allows larger groups to meet for work purposes. However, employers should ensure employees do not socialise in groups larger than this for non-work purposes when in the workplace (for example, in a work canteen).
Legal requirement to self-isolate – From 28 September, it will be a legal requirement to self-isolate if you have coronavirus or have been asked to do so by NHS Test and Trace. The government has also announced fines of up to £10,000 for those breaching self-isolation rules or those preventing others from self-isolating. This will include employers who prevent employees from self-isolating, for example, by threatening them with redundancy. A new support payment has also been introduced for those on lower incomes who are required to self-isolate.
NHS Test and Trace – the guidance now makes is compulsory for employers to keep a record of all staff working on their premises (the wording now says "must" rather than "should").
Testing guidance – the Department of Health & Social Care has published new guidance for employers on coronavirus testing. There is no obligation on employers to run testing programmes (something we have previously looked at here), but this guidance sets out key considerations for employers considering doing so.
Face coverings at work – the government has introduced regulations making it a requirement for employees in specific workplace settings (eg hospitality, retail and tourism) to wear face coverings, with financial consequences for breach. For other indoor settings not covered by these new provisions, employers continue to have discretion over whether or not to require employees to wear face masks, but should permit them to do so if they wish. See here for further details.
Job Support Scheme – see our separate blog here for more information on the government's new plan to protect jobs over the winter.
If you require further information about anything covered in this blog, please contact Amy Wren or Kathleen Heycock, or your usual contact at the firm on +44 (0)20 3375 7000.

This publication is a general summary of the law. It should not replace legal advice tailored to your specific circumstances.

© Farrer & Co LLP, September 2020