Coronavirus Job Retention Scheme: a few further tweaks (4 May)
Blog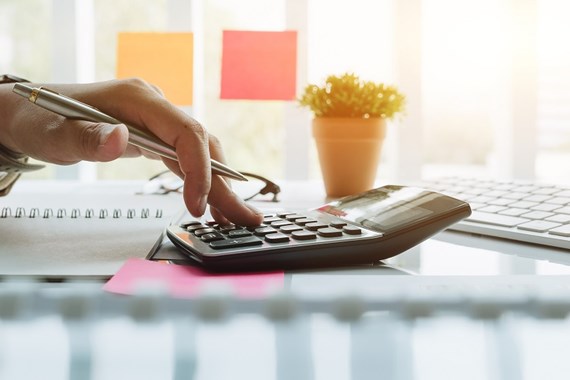 Our latest update as at 12 May, "Coronavirus: Chancellor extends the Coronavirus Job Retention Scheme (12 May)" can be found here.

It wouldn't be a week in lockdown if we didn't mention the Coronavirus Job Retention Scheme (JRS), and if the government didn't tinker with the guidance just a little bit. I have forgotten what version we are on (9? 10?), but the government made a number of clarifications to its guidance on both Thursday and Friday last week. Thankfully none of these were complicated, but if you are still grappling with the details of the scheme, it is worth casting your eye over our summary of the changes below.
For our more detailed commentary on the scheme, see here.
1. Can employees carry out union / employee representative duties while furloughed?
One of the conditions of the JRS is that furloughed employees cannot undertake any work for their employer. This has created a lot of debate about whether duties carried out by union or employee representatives will count as work for the purposes of the JRS.


The employer guidance has now been updated to confirm that furloughed union and employee representatives can carry out duties and activities for the purposes of individual or collective representation of employees, without it contravening the terms of the JRS. In doing so, they must not provide services to or otherwise generate revenue for their employer.


This is particularly significant in the context of consultation, for example, in a redundancy context or where consulting over changing terms and conditions. It will also cover duties such as acting as a companion in disciplinary or grievance hearings.
2. Are directors who are paid annually eligible under the JRS?
Previously, it was doubtful whether directors who pay themselves once a year (for example, one-person businesses who mainly pay themselves dividends) would be eligible to be furloughed. The updated guidance confirms that they will.


To be eligible, a Real Time Information submission must have been made to HMRC on or before 19 March 2020, which relates to a payment of earnings for the 19/20 tax year.
3. Are TUPE transfers which took place prior to 19 March covered?
When the eligibility date of the JRS changed from 28 February to 19 March, TUPE appeared to be an inadvertent victim of the change, since the updated guidance seemed to suggest that TUPE transfers prior to 19 March would not be covered.


It felt at the time that this must have been an oversight, and this has now been confirmed. The guidance is now clear that, if TUPE applies, employees who transferred to a new employer any time after 28 February can be furloughed.


Similarly, it has been confirmed that where a group of companies has consolidated their payroll after 28 February 2020 (a change from 19 March), they are able to furlough those employees under the JRS.
4. Can periods of furlough be extended?
On a practical point, it is possible to extend a period of furlough which has already started, without bringing employees back to work and re-furloughing them.


Employers should check that any extension of furlough is covered by a written agreement, and if in any doubt, should prepare an updated written agreement to cover the extension and ask the employee to sign to confirm their agreement to it.
5. Which pay period should be used when calculating variable pay?
The government's guidance on calculating 80 per cent of wages has been updated to clarify that, for variable pay employees, pay must be calculated using the highest of 80 per cent of the same month's wages from the previous year, or 80 per cent of average monthly wages for the 19/20 tax year (subject to the £2,500 cap). Employers do not have discretion over which calculation to use, and so it will be necessary for employers to do both calculations to work out which should apply.


Further information has also been added to this guidance about how to calculate National Insurance Contributions, with updated worked examples.
6. JRS and family-leave
There have been a few updates to the interaction between JRS and various types of family-leave:

- The guidance has been updated to confirm that parental bereavement leave will also count as a form of family-leave for the purposes of the scheme, and should be treated in the same way as other types of family-leave, such as maternity leave.

- A section has been added on JRS and maternity allowance. In brief, it is not possible for employees to receive furlough pay and maternity allowance at the same time.
It is a fairly novel feeling to be able to answer questions about the JRS so categorically. We hope that these further amendments on the furlough scheme will help anyone still struggling with details about deciding who to furlough and calculating what to pay them.


We appreciate that this is a stressful and worrying time for our readers (and for so many), and we do hope that you find the guidance contained in this blog useful. If you are interested in formally engaging the firm and require further tailored advice in relation to what is covered, please contact Rachel Lewis, Amy Wren, or your usual contact at the firm on +44 (0)20 3375 7000.

Please note that our Employment team is currently experiencing a very high volume of queries in light of the COVID-19 outbreak, which unfortunately means that we are unlikely to be able to respond to informal queries of a more general nature, given the need to prioritise urgent queries from existing or new clients. We hope this blog is, however, helpful in addressing some of those more general queries.


This publication is a general summary of the law. It should not replace legal advice tailored to your specific circumstances.
© Farrer & Co LLP, May 2020