Coronavirus Job Retention Scheme: the scheme is now open and there is yet more guidance (20 April)
Blog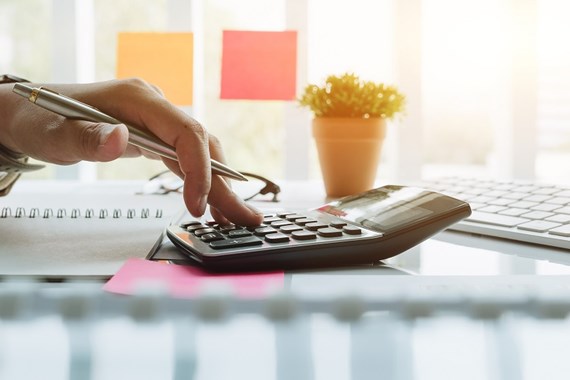 Our latest update as at 12 May, "Coronavirus: Chancellor extends the Coronavirus Job Retention Scheme (12 May)" can be found here.

The online portal for the Coronavirus Job Retention Scheme (JRS) opens today (Monday 20 April) and the link to claim can be found here. Claims must be made by 22 April to receive payment by the end of the month.
When we last wrote about the JRS at the end of last week, we concluded that there were unlikely to be any further updates from the government on the scheme given the publication of the Treasury Direction, but slightly tongue in cheek said we would keep an eye out on Friday evening, given the government's penchant for publishing new information just before the weekend. Well, lo and behold, on Friday evening the government not only amended its existing guidance (here for employers and here for employees), it also published two brand new guides:
A Step by Step Guide for Employers – which contains a flow chart setting out the process for making a claim, along with the information employers need to provide and example calculations.


Guidance on how to calculate your claim – which includes a lot of information which was previously contained in the employer guidance (such as which payments can be taken into account), as well as new worked examples for calculating what to claim and, for the first time, specific information on the interplay between holiday and furlough (see below). This new information on holiday is also in the employee guidance but does not feature in the employer guidance!
Since first writing this blog, the government has made a few small changes to this guidance, details of which can be found here.
What does this new guidance tell us?
1. JRS extended until 30 June 2020
The Chancellor has confirmed that the JRS will be extended by a month until the end of June.


The guidance indicates that it may be extended beyond this date if necessary, though the announcement makes it clear that any decision will need to take account of the "responsible management of the public finances".
2. Holiday
It has taken over four weeks, and five iterations of the government guidance, but we finally have some guidance on the relationship between holidays and furlough.


It has been confirmed (as we all suspected) that employees on furlough continue to accrue annual leave. Similarly, it has been confirmed that employees can take holiday whilst furloughed (although not expressly stated in the guidance, this can presumably be done without breaking the period of furlough).


Any holiday taken while on furlough will need to be paid at an employee's normal rate of pay (ie their pre-furlough wage). Employers will therefore need to top up the amount received under the grant to ensure that employees receive 100 per cent of pay while on holiday – this top up will not be covered by the JRS grant and so must be funded by employers. To the extent that employers have permitted furloughed employees to take holiday already, but only paid them their furlough rate of pay, it will now be necessary to pay them the additional amount needed to take them up to 100 per cent of normal pay. The guidance also sets out the position in respect of furlough and bank holidays which are usually taken as holiday.


The guidance expressly states that employers can restrict when holiday can be taken. There is nothing about whether employers can require employees to take holiday while on furlough (as is permitted under the Working Time Regulations (WTR)). However, given the need to pay normal remuneration during periods of holiday, it may be that employers will not wish to force employees to take holiday on furlough.


It is possible for employers and employees to vary any enhanced contractual entitlement to holiday and holiday pay as part of a furlough agreement. However, an employee's entitlement must not go below the 5.6 weeks' paid annual leave provided for by the WTR.


The section on annual leave concludes slightly ominously by saying that "during this unprecedented time, we are keeping the policy on holiday pay during furlough under review". However, this is likely just to reflect that this is a complicated issue and that further clarification may be required, rather than anything more sinister.


Acas has updated its guidance on holiday to reflect this.
3. Written agreement
We reported last week that the Treasury Direction (which sets out the legal framework for the JRS) had introduced a new requirement for both employers and employees to agree in writing to be furloughed. This contradicted the guidance which only required employers to confirm in writing that the employee had been furloughed.


The updated guidance complicates matters even further by seemingly backtracking on this and saying that "there needs to be a written record, but the employee does not have to provide a written response".


This position is unsatisfactory, since it leaves employers uncertain as to whether written agreement by an employee will be necessary to qualify for the grant. Given new wording in the guidance on fraud (see below), the safest approach for employers is to be ensure that employees provide written consent to be furloughed (at least until further clarity is – hopefully - provided).
4. Practical points for making a claim
The Step by Step Guide for Employers and the guidance on calculating what to claim contain practical information for anyone who needs to submit a claim under the JRS, including worked examples, illustrating how to calculate 80 per cent of wages and claims for employer National Insurance Contributions and pension contributions. There are also a few important points to note:

- The government has published a calculator to assist employers with calculating how much they can claim which can be found here.

- Payments will take six working days to come through.

- It is only possible to make one claim during a claim period (for more details on which see here). Employers should therefore ensure that they claim for all employees furloughed in each period at the same time, since it will not be possible to make changes once the claim is submitted.
5. Fraud
There is greater reference to preventing fraud in the latest version of the guidance. It is made clear that HMRC will check claims and that payments under the JRS may be withheld or need to be repaid in full if the claim is "based on dishonest or inaccurate information or found to be fraudulent".


Moreover, an online portal is being set up so that suspected fraud can be reported.
6. Furlough and statutory sick pay
We have previously written about the extension of the statutory sick pay (SSP) regulations so that people who have symptoms of coronavirus or are self-isolating because they live with someone with symptoms of the virus are now entitled to SSP. The government has now extended these regulations so that people who are in extremely vulnerable groups and have been notified to shield are also entitled to SSP.


There is the possibility for this to create difficulties for those seeking to furlough people who are shielding since, as we reported last week, the new Treasury Direction suggests that furlough cannot begin until the original SSP period has ended (in contrast to the guidance which leaves it open to employers to furlough employees already on sick leave). Does this mean that people who are shielding and so entitled to SSP cannot be furloughed until they are no longer shielding?


It would seem not, since the Explanatory Memorandum to the amended regulations states that the change is "intended as a safety net for individuals, in cases where their employer chooses not to furlough them under the Coronavirus Job Retention Scheme". This therefore appears to reinforce the position in the guidance that you can furlough people who are shielding, irrespective of their entitlement to SSP. It is unfortunate though that the Treasury Direction muddies the water on this point, and you may want to take advice if you find yourself facing this situation.


It should be noted that the amendment to the SSP regulations only came into effect on 16 April and does not appear to apply retrospectively.


The government's statutory payments manual now confirms that those on furlough do not qualify for statutory sick pay (SSP).


For information on how to reclaim SSP under the rebate scheme, see our blog here.
7. What else is new?
The position on fixed term contracts has been clarified to say that contracts can be renewed or extended during the furlough period, without breaking the terms of the scheme, provided that this is done before the contract has ended.


The position still remains that "employees [including those on fixed term contracts] that were employed as of 28 February 2020 and on payroll (ie notified to HMRC on an RTI submission on or before 28 February) and were made redundant or stopped working for the employer after that" can also qualify for the scheme if the employer re-employs them and puts them on furlough. However, the latest guidance clarifies that whilst a claim under the JRS can be backdated (as far back as to 1 March), the claim for rehired employees can only be backdated to cover the period from the date on which that employee was furloughed through the scheme.


There continues to be some confusion (as mentioned in our blog last week) about whether the right to re-employ and furlough previous employees only applies to employees who were on payroll on 28 February and left prior to 19 March (which one section of the employer guidance seems to suggest) or whether it covers a wider date range than that (which another part of the guidance seems to suggest). The latter seems more logical and is in keeping with previous iterations of the guidance, but it would be helpful for confirmation on this point from the government, especially since the confusion is unlikely to encourage employers to rehire employees under this provision. Please note this point has now been clarified, for more on which see here.


The new guidance confirms that the records employers should retain in respect of accessing the scheme, include records of the amount claimed for each furloughed employee and the period for which each employee is furloughed and claimed for under the JRS.


The guide on calculating furlough pay confirms that claims for employees returning from either paid or unpaid family-related statutory leave (eg maternity, paternity or shared parental leave etc) should be based on their normal salary before tax, and not the pay they received while on family-related leave.
Given we were so wrong last time about having reached the end of government updates on the JRS, we are not going to make any predictions as to if or when we might next receive another one, albeit if we do, Friday afternoon gets our bet.... However, with the scheme now open, we hope that employers and employees will start to feel some real benefits from the JRS.

We appreciate that this is a stressful and worrying time for our readers (and for so many), and we do hope that you find the guidance contained in this blog useful. If you are interested in formally engaging the firm and require further tailored advice in relation to what is covered, please contact Alice Yandle, Amy Wren, or your usual contact at the firm on +44 (0)20 3375 7000.

Please note that our Employment team is currently experiencing a very high volume of queries in light of the COVID-19 outbreak, which unfortunately means that we are unlikely to be able to respond to informal queries of a more general nature, given the need to prioritise urgent queries from existing or new clients. We hope this blog is, however, helpful in addressing some of those more general queries.


This publication is a general summary of the law. It should not replace legal advice tailored to your specific circumstances.
© Farrer & Co LLP, April 2020