Coronavirus: navigating new technical guidance published on the extended furlough scheme
Blog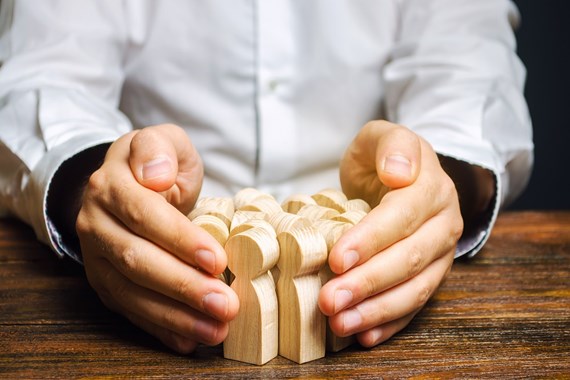 Why publish one guidance document when 12 will do…Recently, we reported that the Coronavirus Job Retention Scheme (JRS), commonly known as the furlough scheme, has been extended until the end of March. Now, the government has published detailed technical guidance on the scheme, and as with the original JRS, has set out details about eligibility and how to claim in a number of different (and often over-lapping) documents. Unfortunately, if you are going to furlough any employees, there is really no substitute to making or obtaining a detailed analysis of your specific circumstances, realistically involving ploughing through all of these documents. However, this is a brief overview to help you navigate what is where and to highlight a few new issues arising from the guidance.
Since writing this blog, the government has amended its JRS guidance. We provide a summary of this in our furlough update blog here.
A few points to note
As before, the basic premise of the extended furlough scheme is that from 1 November 2020 employers can furlough eligible employees for any amount of time and on any work pattern, and can claim a grant of 80 per cent of an employee's usual salary for any hours not worked (up to a maximum of £2,500 per month). Employers will only be required to contribute employer National Insurance Contributions and pension contributions, although this will be reviewed in January.
The latest guidance largely mirrors the original JRS guidance and so on the whole will make for familiar reading. We summarised most of the key changes in our blog on the extended scheme. Even so, there are a few additions that are worth noting:
Submitting a claim

Claims for claim periods starting on or after 1 November can be submitted now (as of 11 November) and should be made by no later than 14 December. Claims for October must be submitted by 30 November.



Retrospective furlough agreements

Furlough agreements can be backdated to 1 November 2020 (ie to ensure a seamless transition from the end of the previous JRS), but only if they are in put in place by 13 November 2020. This will require written confirmation from the employer by this date in accordance with the usual conditions of the scheme. In the absence of this, employers will not be able to claim a grant for this period.



Written agreement

If you have not already done so, we suggest putting in place new furlough agreements for any periods of furlough after 1 November, since this is effectively a new scheme and is unlikely to be covered by any previous agreements you might have. Remember these will need to be kept for five years, since HMRC has said it will audit employers and expect to see appropriate records in place.



Notice periods

The government has now confirmed that from December furlough grants will not cover any form of notice period. Further details can be found in our furlough update blog here.

Currently employers can claim a grant for furloughed employees who are serving their statutory notice period, although it cannot be used to substitute redundancy payments. However, the guidance says that the government "will change the approach for claim periods starting on or after 1 December 2020". We are told to expect further guidance in late November, but employers should expect not to be able to use the furlough scheme for any employees serving their notice period after that date. Some commentators are suggesting this may simply encourage employers to serve notice now while it is still permitted under the scheme.



Names of employers to be published

In a new move, presumably to try to reduce fraud, from December 2020 HMRC will publish the names of employers who have made claims under the JRS.



Maximum numbers


In the last few months of the furlough scheme there was a limit on the maximum number of employees you could claim for, in any single claim period. This limit has been removed, and from 1 November 2020 there is no maximum number of employees for which employers can claim.



Maternity leave


The government has now confirmed that it is possible to agree to shorten this notice in certain circumstances. Further details can be found in our furlough update blog here.

The guidance is clear that if an employee wishes to end their maternity leave early in order to be furloughed, they must give their employer at least 8 weeks' notice and cannot be furloughed until the end of that 8 weeks. Previously, employers and employees could to agree to shorten this notice, but this no longer appears to be possible.
What guidance is there?
Here are the links to the new furlough guidance to help you navigate through the different documents:
If you require further information about anything covered in this blog, please contact Rachel Lewis, Amy Wren, or your usual contact at the firm on +44 (0)20 3375 7000.

This publication is a general summary of the law. It should not replace legal advice tailored to your specific circumstances.

© Farrer & Co LLP, November 2020