Coronavirus: the end of the furlough scheme – what next?
Blog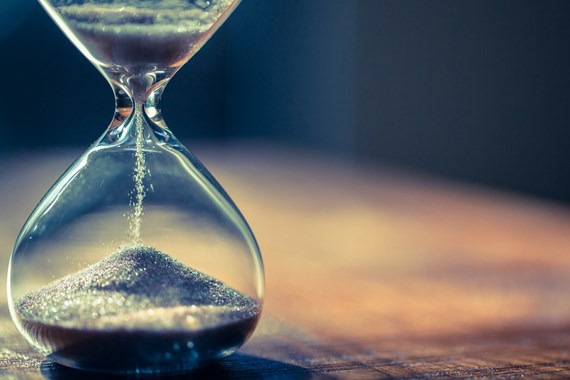 After a year and a half, and multiple iterations and extensions, the ground-breaking furlough scheme (officially the Coronavirus Job Retention Scheme) is set to end on 30 September 2021.
Government data shows that almost three million people have been moved off furlough since March 2021, most likely as a result of the lifting of Covid restrictions, along with the requirement for employers to contribute to the wage costs of hours not worked by furloughed employees since July (10 per cent in July and 20 per cent in August and September). Nevertheless, at the end of July, almost two million people remained on furlough or flexible furlough (where employees can be furloughed part-time). For the employers of these people, the question remains how to manage their return to work when the scheme ends, and in particular the prospect of bearing the full cost of their pre-furlough pay for potentially the first time in 18 months.
In this blog, we explore a number of exit strategies available to employers when preparing for the end of the furlough scheme.
1. Bring furloughed employees back on their pre-furlough terms and conditions


Of all the options mentioned in this blog, this is obviously the easiest. That said, it's also the most expensive, and so most likely to be used by employers who anticipate good trading conditions and want to retain talent within the business.
In terms of the mechanics for bringing furloughed employees back to work, ideally the furlough agreement provides for how the process should be managed (in which case, this should be followed). If it doesn't, you should give the employee reasonable written notice that they are being brought back from furlough.
For all employees returning from furlough, employers should consider what, if any, related steps are required to facilitate their return. In large part, these will be very similar to the steps employers are advised to follow when bringing employees back to the workplace, as set out in our FAQs on the lifting of Coronavirus restrictions (for example, health and safety risk assessments, taking reasonable steps to ensure a safe place to work, consultation with employees, consideration of reasonable adjustments for disabled employees etc).
In addition, given the length of time some furloughed employees may have been away from work, employers may want to consider what can be put in place to support their well-being as they return. For example, might they need time to readjust to being back at work? Are there ways you can help them acclimatise, such as a refresher induction process, training, providing them with a buddy, a gradual return to duties, adjusting hours to support different commute times etc?
2. Reduce payroll costs without making redundancies


There are a number of different options for employer seeking to reduce payroll costs without making redundancies.
It is worth noting that most of these will involve at least a temporary change to terms and conditions of employment, for which you will need employees' written consent (to avoid breach of contract claims). If an employee refuses to consent to the contractual change, an employer can consider imposing the change unilaterally or terminating the existing employment contract (giving the required notice, to avoid a wrongful dismissal claim) and offering continued employment on new terms (commonly known as fire and rehire). Both of these avenues entail various risks for employers and so should be approached with caution. Further details on changing contractual terms can be found in our blog Making changes to employees' terms and conditions.
Here we examine the different options available to employers in turn:
Ending furlough and bringing staff back to work on reduced hours and pay


This option is likely to appeal to employers who do not need the full-time commitment of staff, or at least not immediately, but expect a return to normal trading conditions in the medium to long term, and want to retain staff.
As mentioned above, reducing hours and pay is a change of terms and conditions so will need employees' written consent. If you recognise a trade union for collective bargaining purposes, you may be able to agree changes through them and that can help to facilitate individual agreement. Employees may be more likely to agree to a reduction in hours or pay that is time-limited or conditional on something happening as opposed to an open-ended change to their detriment.
Ending furlough and bringing staff back to work on the same hours but reduced pay


This option may be of interest to employers who expect to be able to return to normal trading conditions soon, but perhaps have cash-flow issues caused ongoing Covid-related issues which make it difficult to pay employees their usual full rate of pay.
The process for bringing about this change is essentially the same as for reducing hours and pay, although consent may not be forthcoming from employees who feel they are agreeing to a reduction in pay for nothing in return. Employees may however be prepared take a broader view if the alternative is potential job losses, and decide that it is better to have a job in the current climate than none at all, even if it is on less pay.
Ending furlough and asking staff to take unpaid or part-paid leave


This option may appeal to employers who want to retain their employees (perhaps because they are highly skilled) but need time to allow trading conditions to return to normal.
Unpaid or part-paid leave would usually be agreed on a purely voluntary basis and any such agreement should be set out in writing. In asking for volunteers for unpaid leave or part-paid leave, you might want to reserve the right to decline requests (so that you do not lose too many employees in business-critical roles).
Extending furlough without the government grant


Provided employees agree, another option would be to extend furlough without the government grant. You could also extend furlough to new employees or rotate employees in and out of furlough. This option may be of interest to employers who do not have enough work for all their employees but want to keep employees for when normal trading conditions resume and do not want to incur redundancy costs. However, this could still be an expensive option, since without the government grant, an employer would have to bear the full cost of furlough payments. To mitigate this, employers might try to negotiate a lower rate of furlough pay than under the government-backed scheme.
The process for agreeing an extended furlough period is essentially the same as for reducing hours and / or pay, and (depending on how you had documented the existing furlough) you would want to put in place a new or extended furlough agreement.
Short-time working and lay off


Broadly speaking, laying off employees means providing employees with no work (and no pay) for a period while retaining them as employees. This is similar to furloughing but requires there to be a contractual lay-off provision and, of course, does not benefit from the Government grant.
Short-time working means providing employees with less work (and less pay) for a period while retaining them as employees; this also requires a contractual provision.
There is a specific statutory definition for each of these terms, which, if met, enables employees to claim a guarantee payment from their employer or statutory redundancy pay in certain circumstances.
Contractual provisions of this sort are not very common, and tend to be in industries where business demand fluctuates, such as manufacturing. If you do have these terms in your contracts, bear in mind that you should still consult with employees and give reasonable notice of any lay-off or short-time working to avoid breaching the implied term of trust and confidence.
3. Make redundancies


Unfortunately, sometimes the only way to cut costs sufficiently is to reduce headcount by making redundancies. The end of last year saw the largest spike in redundancies since the financial crisis in 2008. While this has since reduced, a recent study by the British Chamber of Commerce found that nearly one in five companies were considering redundancies as they faced the end of the furlough scheme.
In order for any redundancy dismissal to be fair, employers should ensure it is a genuine redundancy situation and a fair procedure should be followed. For practical suggestions on how to manage a redundancy exercise, see our Redundancy Reminders blog series:
For any redundancy processes taking place in the last month of the furlough scheme, there are some specific furlough-related points for employers to bear in mind:
Government guidance does not prevent furloughed employees from being made redundant. However, furlough grants cannot be used to substitute redundancy payments. Redundancy payments should be calculated on the basis of an employee's pre-furlough salary (and not the 80 per cent reduced rate).


Furloughed employees are entitled to notice as usual. However, employers cannot claim a furlough grant for any employee serving a contractual or statutory notice period.


In deciding on your redundancy selection pool, you should take the usual approach of identifying those employees carrying out the same or similar work. Selecting furloughed employees for the selection pool just because they have been furloughed, runs the risk of the process being unfair, and potentially discriminatory (depending on the reasons staff were placed on furlough).


Employers should consider how to manage the practical challenges of consulting with employees on furlough, for example, asking them to attend the workplace for meetings or holding meetings virtually.
With special thanks to Beth Critchley, a trainee in the Employment team, for her help with this blog.
If you require further information about anything covered in this blog, please contact Serena Nicholls, Tabitha Juster, or your usual contact at the firm on +44 (0)20 3375 7000.
This publication is a general summary of the law. It should not replace legal advice tailored to your specific circumstances.
© Farrer & Co LLP, August 2021