Coronavirus: the roadmap for returning to work and other employment-related Covid news
Blog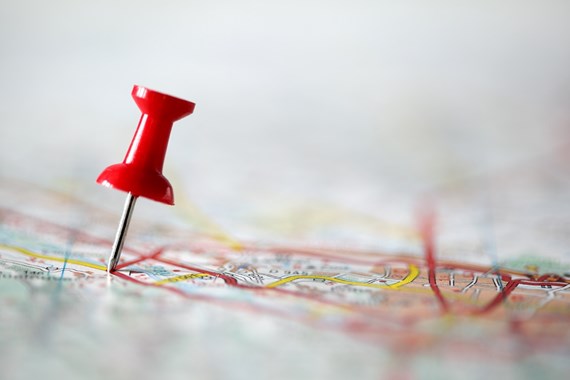 In May last year, in a period of frenzied development and change, Coronavirus featured in our blog every week, and often in-between too. Fast forward a year and we haven't commented on it for a while; although we are still emerging from a lengthy lockdown, Coronavirus employment-related matters have thankfully settled into something more routine.
That's not to say, however, that there aren't Coronavirus developments for employers to be aware of and in this blog we look at some of these, including updates to the extended furlough scheme and preparing for a return to the workplace.
Furlough scheme updates


After endless updates and extensions, furlough scheme guidance (formally the Coronavirus Job Retention Scheme) has remained steady for a while now. However, employers are reminded that changes are afoot from July 2021 onwards. Here is a quick recap:
Current position
The government will continue to pay 80 per cent of employees' wages for unworked hours (subject to a cap of £2,500 per month) until 30 June 2021. Employers are not obliged to contribute anything to wage costs up until that date, but will need to contribute employer National Insurance Contributions and pension scheme contributions until the end of the scheme.
July 2021
Employers will need to contribute 10 per cent for hours not worked (up to £312.50 per month). The government will contribute the remaining 70 per cent.
August and September 2021
Employers will need to contribute 20 per cent for hours not worked (up to £625 per month). The government will contribute the remaining 60 per cent. The scheme is due to end on 30 September 2021.
Given the increased costs of furloughing employees from July, employers may want to start thinking now about the practicalities of bringing employees back to work from furlough – for more on which see the section on returning to the workplace, below.


HM Treasury has issued a seventh Treasury Direction governing the operation of the furlough scheme from 1 May to 30 September 2021. This leaves the rules of the scheme largely unchanged which will be a relief for employers.


HMRC has also updated several of its furlough guidance notes, in particular in relation to the calculation of furlough pay for non-fixed rate employees with a reference day of 2 March 2021, and to confirm the date(s) by which furlough claims need to be made.
Right to work checks


The Home Office has extended the concession for employers to conduct right to work checks remotely until 31 August 2021 (inclusive).

In March last year, in response to Covid restrictions, the Home Office temporarily suspended the requirement for right to work checks to be done in person. Since then, employers have been permitted to review scanned copies or photos of original documents and to verify these over a video call. These temporary measures were due to end on 17 May. They were extended until 20 June to align with the government's timetable for easing of lockdown restrictions but have been extended again with the continuation of restrictions.

From 1 September 2021, employers will only be permitted to continue checking an applicant's right to work online if the applicant has provided the employer with their share code. Otherwise, employers should revert to face-to-face checking of original documents.
Health and safety protections for workers


We have all learnt a lot in the past year about the health and safety provisions in sections 44 and 100 Employment Rights Act 1996 (ERA). These protect employees from detriment or dismissal in circumstances where they leave or refuse to attend work because they reasonably believe they are in serious and imminent danger.


On 31 May 2021, section 44 ERA (protection from detriment in health and safety cases) will be extended to provide protection to workers as well as employees. The government's Covid-secure guidance already requires employers to take steps to protect customers and staff (regardless of their employment status); nevertheless, this change emphasises the need for employers to ensure the health and safety of their workers is protected to the same degree as their employees.
Returning to the workplace


In the government's original "roadmap out of lockdown", it was planned that lockdown restrictions, including guidance to work from home, would be lifted on 21 June 2021. As you will know by now, this didn't happen, and instead the government announced a four-week pause until 19 July during which Coronavirus restrictions remain in place. During this period, guidance on going to work continues to state that "you should continue to work from home where you can". As part of its original roadmap, the government promised a review of social distancing, which would inform its guidance on working from home. The same promise hasn't been made ahead of 19 July, so it will be interesting to see what materialises then.


In the meantime, it remains the case that anyone unable to work from home is permitted to attend their place of work, subject to employers ensuring it complies with Covid-secure guidance. The government has amended its Covid-secure guidance to clarify that "employers should consider whether home working is appropriate for workers facing mental or physical health difficulties, or those with a particularly challenging home working environment", thereby reintroducing some flexibility for employers about who they can permit to return to the workplace.


As well as needing to manage the physical risks to people's health from Coronavirus, employers are also advised to bear in mind staff wellbeing and employee relations as part of their return to work planning. A couple of recent reports have highlighted possible issues in this area:
- A report by business psychology firm Pearn Kandola, found that people returning from furlough felt disconnected from work and had reduced job satisfaction, wellbeing and overall personal confidence. The report recommended employers remain mindful of the "potential workplace divide" between furloughed and non-furloughed colleagues.
- The Department for Digital, Culture, Media and Sport has published guidance for employers on loneliness, highlighting that the shift in how and where we work brought about by the pandemic has had an impact on social connections, and suggesting how employers can address loneliness in order to create a more "productive and resilient" workforce.
The reports both contain suggested actions for supporting employees generally, but there are a few common themes which will be relevant when managing the return to work. These include the importance of open and effective communication channels; careful forward planning and preparation (for which consider involving employees); and maintaining flexibility to adapt to employee needs in order to ease the transition, which might include implementing support mechanisms, such as training, phased returns or employee assistance programmes.


See our previous blogs for further guidance about returning to work:
- How should employers approach the Covid-19 vaccine. The government has also published guidance on Coronavirus workplace testing.

- Supporting employees with long Covid. Acas has recently published advice for employers about workers suffering the effects of long Covid.

- Ten key takeaways on making workplaces Covid-Secure and FAQs on returning to work (both published in May 2020, but still relevant for current return to the workplace preparations).
If you require further information about anything covered in this blog, please contact Amy Wren, Iman Kouchouk, or your usual contact at the firm on +44 (0)20 3375 7000.
This publication is a general summary of the law. It should not replace legal advice tailored to your specific circumstances.
© Farrer & Co LLP, June 2021