Caveat Emptor (Again!)
Insight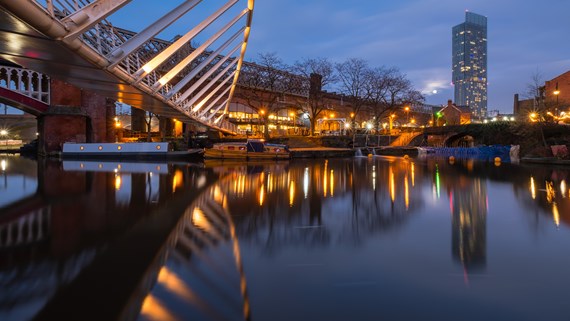 How often do you buy something and then suddenly find out that the repairs exceed what it is worth? That probably happens a few times with a car but you would hope not with a brand new city centre investment. However, that is what happened to an investor in the case of Blue Manchester Limited v North West Ground Rents Limited.
The Beetham Tower is currently the tallest completed building in Manchester and one of the tallest residential buildings in Europe. It was completed in 2006 and has a distinctive cantilevered overhanging section from mid-height level upwards. That, together with the fact that its external elevations are fully glazed, makes it an iconic feature of the local skyline. This glazing is made up of two different types of units, double glazed units and single glazed shadow box units. It is these latter units which have caused a problem following the discovery in 2014 that the bond attaching the units to the frame was failing in some cases.
The freehold landlord had bought the property from the developer in 2010. The landlord paid £400,000 for a freehold reversion subject to a number of leases, including a 999-year lease granted for a £60m premium.
While the Landlord acquired a relatively modest interest (collecting ground rents) it took on the responsibility for the repair of the building. The terms of the covenant were "at all times to keep in good and substantial repair and when necessary as part of the repair to reinstate, replace and renew where appropriate the Retained Property and the Common Parts"; the façade, including the defective units, fall within the definition of "Common Parts".
The tenant of the 999-year lease brought an action for an injunction to compel the Landlord to undertake the works under the repairing covenant in order to provide a permanent solution to the problem with the windows. Its concerns were: (a) the safety of the glass units, (b) the adverse effect of the stitch plates on the appearance of the building, and (c) the presence of safety barriers and hoardings at ground floor level.
The judge held that damages would not be an adequate remedy and made an order for specific performance. The judge acknowledged that an order for specific performance was a draconian remedy, punishable as a contempt of court, but fair given the serious concerns for the tenant.
This serves as a good reminder to treat both reversionary interests and long leases with caution and to ensure they fairly reflect the commercial reality anticipated by the parties.
If you require further information about anything covered in this briefing, please contact Robin Holmes, or your usual contact at the firm on +44 (0)20 3375 7000.
This publication is a general summary of the law. It should not replace legal advice tailored to your specific circumstances.
© Farrer & Co LLP, June 2019