Coronavirus forces a relaxation of state aid rules – update for cultural organisations
Insight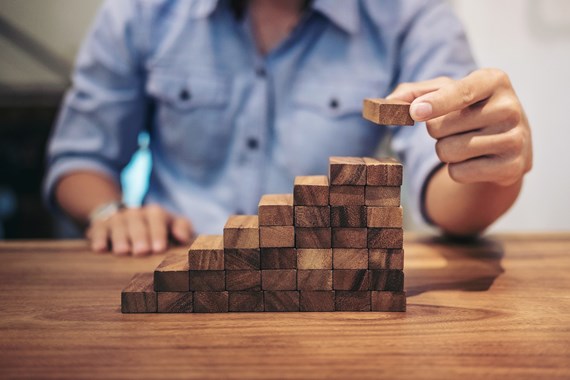 We are all in unchartered waters.
Coronavirus (COVID-19) has brought our fast-paced, ever-changing, globalised world to a halt.
Various containment measures have seen the doors to our cultural institutions closed and events cancelled in the hope of keeping visitors and staff safe. And, as we all adapt to the highly restrictive social measures implemented to protect us, fears of an unprecedented public health crisis, are matched only by uncertainty over what will be the long-term impact on our economies.
In response, the European Commission has taken swift action to try to stem the tide against what it understandably terms the 'severe' financial impact of COVID-19.
The Commission has recently adopted a Temporary Framework to enable Member States to ensure that businesses, particularly small and medium enterprises in the health, tourism, culture, retail and transport sectors, have sufficient liquidity to keep operating and the support that they need to recover.
Making use of the existing flexibility in state aid rules, the Commission has already declared that the COVID-19 outbreak is an 'exceptional occurrence', enabling Member States to compensate companies and other organisations for damage directly incurred as a result of the outbreak. Under the Temporary Framework, the Commission has gone further, tapping into an additional power to approve aid which is 'to remedy a serious disturbance in the economy of a Member State'.
The Temporary Framework provides for five types of aid:
1. direct grants, selective tax advantages and advance payments of up to €800,000 per company;
2. state guarantees for loans taken by companies from banks to ensure that banks keep providing loans;
3. subsidised public loans to companies with favourable interest rates to help cover immediate working capital and investment needs;
4. safeguards for banks that channel State aid to the economy. Many Member States, including the UK, plan to build on banks' existing lending capacities, using them as a channel for aid particularly to small and medium-sized enterprises. The Temporary Framework makes clear that banks and other financial institutions will be crucial to dealing with the effects of the COVID-19 outbreak and therefore aid channelled to customers to assist them should be treated as direct aid to the final customer and not the banks themselves; and
5. greater flexibility for Member States to provide short-term export credit insurance.
Where aid is granted having met the conditions stated in the Temporary Framework, Member States benefit from a quick turnaround (sometimes within 24hrs) for an assessment and approval of the aid by the Commission. As we write this update, the Commission has approved around 17 schemes for Member States across Europe, with many more to come. These include two separate schemes to allow the UK to support small and medium-sized enterprises under the Temporary Framework. The so-called Coronavirus Business Interruption Loan Scheme enables the UK to provide: (i) guarantees that cover 80% of loan facilities to small and medium-sized enterprises with a turnover of up to £45m to cover their working and investment capital needs; and (ii) direct grants to small and medium-sized businesses affected by the outbreak.
The situation is fast-moving and we expect many more schemes to be approved and implemented in the UK over the coming months. There is mounting pressure on the UK government, for example, to implement specific funds for charitable organisations, which may not be eligible for the current schemes. The Commission is also already consulting with Member States on expanding the Temporary Framework to provide more targeted support to those sectors hardest hit by the outbreak. These measures can be added to the many other ways in which the government is already offering assistance under state aid rules, from providing wage subsidies to suspending VAT.
As effects of COVID-19 unfold over the coming months, industries including the cultural and tourism sectors will feel its impact. The new Temporary Framework is an acknowledgement by the European Commission that it is aware of this impact and the importance of state aid as a means to protect these industries. There remain many questions and practical issues about how effectively this aid is being filtered to those organisations which need it. Nonetheless, the Commission has shown it will work quickly with governments to implement schemes to provide all necessary support.
The message is clear: we are in unchartered waters but help is on the way.
Guidance for dealing with COVID-19
We have created a COVID-19 guidance hub. This is updated daily with content tailored for our clients and their needs. Click here to view.
If you require further information about anything covered in this briefing, please contact Peter Wienand or Anisha Birk, or your usual contact at the firm on +44 (0)20 3375 7000.
This publication is a general summary of the law. It should not replace legal advice tailored to your specific circumstances.
© Farrer & Co LLP, April 2020