Coronavirus: impact on Employment Tribunal and Employment Appeal Tribunal proceedings
Insight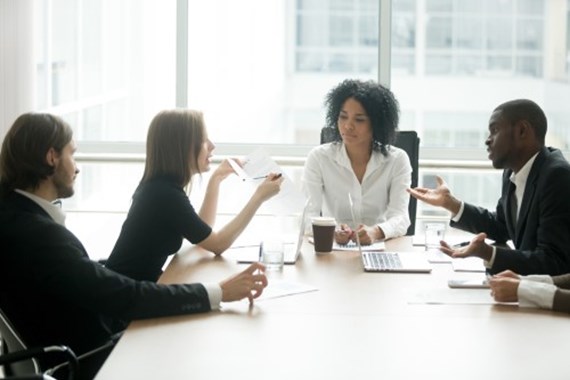 Employment Tribunal
The Presidents of the Employment Tribunals have confirmed that as of Monday 23 March all in-person Employment Tribunal hearings will be postponed or adjourned. A case management hearing will be held by telephone instead, so that decisions can be made about how best to manage the case. The full text of the announcement (as amended) can be found here.
Any hearings due commence on Monday 29 June or later will remain listed as in-person hearings for now, although this is being kept under review and may be subject to change in due course.
It should be noted, however, that the approach being taken by individual tribunals may vary. On 25 March, London Central Employment Tribunal announced the following:
"All hearings at London Central ET, in person or by telephone, have been postponed.

No in-person hearings will be taking place before the end of June at the earliest and whilst telephone hearings may resume on Monday 30 March, this is not guaranteed."
Employment Appeal Tribunal
Having initially indicated that all Employment Appeal Hearings (EAT) were going to be heard by telephone, the EAT has issued the following announcement cancelling all hearings until the middle of April:
"The President of the Employment Appeal Tribunal today announces that due to the rapidly changing circumstances created by the current pandemic, the EAT will not be conducting any hearings (including telephone or Skype hearings) from Wednesday, 25 March 2020 until Wednesday 15 April 2020. Any appeals lodged with the EAT during this period can only be lodged by email."
The President of the EAT has published information about the provisional arrangements which will apply during this period, details of which can be found here.
This news will inevitably impact on anyone who is currently a party to or involved in an Employment Tribunal or EAT case. Where relevant your usual contact at the Firm will be in touch to discuss this further. However, if you have any questions before then, please do not hesitate to contact us.
This information is correct as at 25 March, but may be subject to change.
Our commitment to you during COVID-19
We at Farrers want to reassure you that we are fully prepared to provide continuity in our service delivery. We have a detailed business continuity plan already in place.
Click here to read more.
We appreciate that this is a stressful and worrying time for our readers (and for so many), and we do hope that you find the guidance contained in this blog useful. If you are interested in formally engaging the firm and require further tailored advice in relation to what is covered, please contact Amy Wren, or your usual contact at the firm on +44 (0)20 3375 7000.

Please note that our Employment team is currently experiencing a very high volume of queries in light of the COVID-19 outbreak, which unfortunately means that we are unlikely to be able to respond to informal queries of a more general nature, given the need to prioritise urgent queries from existing or new clients. We hope this blog is, however, helpful in addressing some of those more general queries.
This publication is a general summary of the law. It should not replace legal advice tailored to your specific circumstances.
© Farrer & Co LLP, March 2020