Coronavirus: Supporting your suppliers during the crisis
Insight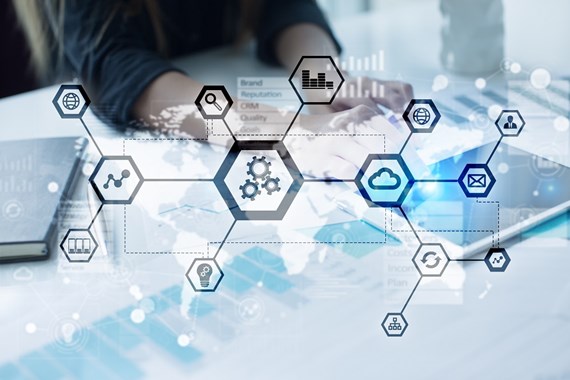 As the impact of the coronavirus continues to grind, many suppliers are struggling to weather the storm. They face the very real prospect of not being able to resume trading once this crisis ends, or will take some considerable time to be able to do so. Clients of much-valued suppliers will have great sympathy with their situation; they will also be asking themselves whether their suppliers will be able to resume "normal service" once this crisis is over. While they may not relish the prospect of financially supporting suppliers during this time, the cost of re-procuring a key supply or restarting a particular project due to supplier insolvency could be much higher in the long run.
In the public sector, providing financial support for at-risk suppliers has been strongly encouraged. In other sectors, such support is being actively considered. A well-published example of this is Lockheed Martin, a leading defence business, which recently committed to advancing more than $50m to its suppliers in an attempt to build resilience in its supply chain.
This note sets out some of the practical considerations to bear in mind when assessing your options. It is primarily directed towards commercial undertakings, and is of general application to them as customers of these suppliers. For specific guidance for public sector bodies, see section 2; and for charity-specific guidance, see section 3.
1. General supply contracts
Force majeure clauses
By now, you're bound to have read countless articles about force majeure and frustration but, as you are probably discovering, these clauses often don't offer the right solution to the situation you and your suppliers are now facing.
Force majeure clauses are typically passive in nature, designed to shield one party from a claim for breach of contract from the other due to non-performance, and rarely go much further than that. The doctrine of frustration has the power to protect your exposure by abruptly bringing a contractual relationship to an end, but it may destroy any commercial relationship for the longer term. The current circumstances faced by businesses are exceptional and you may prefer a more active solution to help your key suppliers where you can, rather than simply dropping hands during this period. Our clients are increasingly seeing these pragmatic solutions as the best way forward.
For example, a force majeure clause may allow a supplier to delay their supply of goods or services for the duration of the force majeure event, but this clause will be useless if the supplier goes into administration before the force majeure event ends. It is, therefore, important that you maintain an open dialogue with any key players in your supply chain and understand the risks of this happening: where are their pinch points; are they utilising any government schemes; have they furloughed any staff? This will enable you to assess what sort of relief (if any) they may need and how quickly they may need it.
Cashflow assistance or working capital
It may be that your supplier simply asks that you ensure quick payment of invoices or approval of amendments to contractual deadlines. However, some may seek injections of working capital depending on their current position, such as advance payments or a supply of credit. Due to the inherent risk involved, we would advise that any direct monetary assistance is viewed as a last resort, with efforts focused towards changing the scope of provision or delaying events / contractual milestones. If you are a charity, there may be additional barriers to taking such action (see section on charity law considerations below).
Use of funds
The legal implications in assisting a supplier financially, by, for example, loaning them a sum of money, can be complex, and a decision to do so must not be taken lightly. However, where a supplier is vital to your own success and your assistance could realistically ensure their survival through this challenging time, it is certainly worth considering. Before deciding to provide financial support, it is recommended that you consider the credit-worthiness of the supplier to assess their ability to repay any sums lent. This analysis can be conducted on an open book basis, with full access to the supplier's accounts, with the supplier providing any supporting information and commentary on how they are managing their own cashflows through this period. If the decision is then made to provide financial support via a loan, consider whether you will be lending on an arms-length basis with standard commercial terms (including interest and margin), bearing in mind your own directors' duties. The terms of the loan should be carefully drafted in order to best protect your position and can include covenants to monitor the use of the funds, the supplier's performance and obtain relevant information (eg: financial information) throughout the life of the lending arrangement. If there is any doubt over the ability of the supplier to repay the loan, you could also consider taking security and/or a guarantee for the support provided in order to mitigate any risk exposure.
Risk of insolvency
Providing financial support to key suppliers should reduce the risk of insolvency, though this risk cannot be removed entirely and should not be ignored. If a customer provides additional payments or credit arrangements to a supplier then, unless such financial support is secured (see above paragraph), that customer may struggle to reclaim such funds in the face of the supplier's insolvency. While in theory a customer may be entitled to reclaim these sums by way of initiating proceedings to enforce the debt, (the insolvency courts are continuing to operate virtual hearings of winding up petitions, subject to delays) such a claim would rank as an unsecured debt on the insolvency of the supplier. The customer would need to notify the insolvency practitioner appointed that these sums are owed by the insolvent party, and complete a proof of debt claim. Whether there will be adequate sums to pay the debt would depend on the level of assets, and the number of creditors (secured or otherwise) with better claims.
Documenting the contractual variation
Whether it is a change in scope, a postponement of an event, or a cash injection, it is crucial that you ensure any such arrangements are properly documented and varied in accordance with the formalities prescribed in your contract with the supplier (for example: in writing and signed by authorised representatives). It may be best to ensure any variations are time limited and/ provide an option for renewal or extension in case the crisis continues to impact the supplier and/or the performance of the contract. You also need to be aware of and assess the impact any variation will have on the wider contract, such as force majeure clauses, termination rights, payment terms and timeframes and deal with those knock-on effects accordingly.

It is important to remember that any variation agreement will create a new contract and adequate consideration must be given by each party to the other for it to be legally binding. The new contract must be, to some extent, mutually beneficial to both you and your supplier; it cannot be completely one-sided in the supplier's favour. This can be difficult to show depending on the arrangements and the underlying relationship between the parties. If you get it wrong, there's a risk the variation agreement may be deemed to be non-legally binding.
2. Public sector contracts
Cabinet Office has recently issued guidance to all public bodies (ie, those subject to the Public Contracts Regulations 2015) on continuing to pay their suppliers to ensure service continuity during and after the coronavirus crisis. PPN 02/20 (view here) requires public bodies to urgently review their contract portfolio and inform suppliers who they identify as being "at risk" that they will continue to be paid as normal, at least until the end of June, even where no supply is provided. While PPN 02/20 does not impose a hard-edged legal obligation, we would recommend that the guidance should be treated as a highly relevant consideration by any public body making decisions in relation to its suppliers.
A range of measures could be offered to suppliers and contracting authorities are urged to find the most appropriate one for each particular contract. Examples given in the PPN include: forward ordering; payment in advance/prepayment; interim payments; and payment on order. All invoices should be paid immediately upon receipt ("pay now, reconcile later" if you have to).
Contracting authorities should aim to work with suppliers and, if appropriate, provide proportionate relief against their current contractual terms (for example, relief against KPIs and service credits and changes to delivery dates) to maintain business and service continuity rather than accept claims for other forms of contractual relief, such as force majeure or frustration. The related Model Terms published along-side the PPN indicate that relief against current contractual terms should be considered by contracting authorities in priority to agreeing alternative payment proposals.
To qualify for this government support, suppliers must make their books available to the contracting authority and must continue to pay their employees and sub-contractors during this period. No profit element should be expected by suppliers at this time in respect of non-delivered supplies, and suppliers are expected to act "with integrity" in applying for payment support. Contracting authorities should ensure they retain an ability to reclaim any funds incorrectly used.

Suppliers cannot benefit from this support if they are already claiming separate relief from another source of Government financial support on COVID-19 in a manner that would result in double recovery; suppliers will need therefore to consider carefully which forms of relief will be the most beneficial to request.

While this guidance is certainly well-meaning, and undoubtedly will be welcome to many suppliers to the public sector, applying this guidance correctly and sensibly will be a difficult task for public bodies' legal teams, whose desks are already groaning under the weight of contracts that need to be managed in some way during this period (varied / terminated / paused / etc).

We set out below some key issues to bear in mind when seeking to apply this guidance:
Identifying "at risk" suppliers: There are no details on how to make such an assessment: contracting authorities should decide based on need. This could create a difficult balancing act for contracting authorities as they will need to weigh competing claims. Authorities should keep careful records of discussions had with each supplier and the measures taken in order to demonstrate the decision-making process.


Suppliers claiming contractual relief: This guidance applies even to contracts that make express provision for a reduction in service by suppliers owing to, eg, force majeure or business continuity. Authorities are encouraged to work with suppliers to amend or vary the contract instead, and in priority to those express terms. One suspects that the majority of suppliers will welcome this more proactive approach to payment, but care needs to be taken to ensure that any such agreed variations are in lieu of and not in addition to any other contractual relief that a supplier may seek to claim.


Contract variations: Contracts will need to be varied to give effect to this guidance. Cabinet Office has published a set of Model Interim Payment Terms alongside the PPN that contracting authorities can use to implement the guidance. While a useful resource, they are in our view a little clunky and convoluted. Care will need to be taken to ensure that these terms are amended to adequately work with any contract being varied. Any existing change control (or equivalent) provisions in a contract should be complied with when implementing these changes. Particular care will be needed where parties are dealing with a contract that has been varied significantly over time already, to ensure the parties are clear what each party's contractual obligations are going forward (even if only on a temporary basis).


Underperforming suppliers: Contracting authorities should not accept claims from "suppliers who were already struggling to meet their contractual obligations prior to the COVID-19 outbreak". Quite what this means is unclear and is perhaps difficult to describe, though it will often be a case of "you know it when you see it". That said, it may come as a surprise to some suppliers to be placed in this category. This could have the effect of accelerating underlying disputes over the issues, where suppliers are denied relief on this basis.


Accelerating invoices: This may not be as easy as it sounds, as costs should be adjusted to remove any profit-element of undelivered aspects of the service. Identifying such an element will rarely be an easy task: it will be one that suppliers must assist with. Where contracts operate "payment by result" or are "output / outcome" based, payments should be made based on the average of the last three months invoices.


Disputed invoices: The guidance requires resolving disputed invoices as a matter of urgency, with payments reconciled at a later date if necessary. Where payment of such disputed invoices is made, the contracting authority should be clear that any such payment does not constitute an acceptance of the validity of the sums claimed.


State aid: Some thought should be given to whether any additional assistance provided to suppliers (beyond honouring the terms of the contract) might amount to State aid. Going forward there is some uncertainty about the State aid regime in the UK due to Brexit, but until 31 December the rules remain unchanged, although it is possible that assistance to suppliers may benefit from the relaxation under the EU Temporary Framework (under which the UK's "umbrella" scheme has been approved).


Grant agreements: This guidance does not apply to grants. Recipients of grant monies will need to look to other sources of government aid for relief.


Interplay with charity law: For public bodies that are also charities, particular care will need to be taken to ensure that compliance with this guidance does not prejudice their overriding interest to act in the best interest of their charity. See below for more detail.
3. Charity law considerations
Charity trustees must approach these issues from a slightly different perspective. Trustees are subject to an overriding interest to act in the best interests of their charity and to further its purposes; they also have a duty to protect their charity's assets and manage its resources responsibly. For this reason, they are generally considered to have less flexibility to agree to arrangements which benefit a supplier where there is no obvious benefit to the charity and no contractual obligation to do so.
This is not to say that trustees cannot take a pragmatic approach when it comes to commercial negotiations with suppliers; rather, such negotiations must be informed throughout by consideration of what is in the best interests of the charity itself, looked at in the round. Thus, where a charity is under a legal obligation to make a payment, it may generally do so. Where protecting a particular aspect of its supply chain is critically important to a charity, it may be possible to use some of the mechanisms described above (forward ordering, payment in advance/prepayment, interim payments and payment on order etc), but this should be carefully considered against all available alternatives. Trustees may find it helpful to refer to the Charity Commission's guidance document, It's your decision: charity trustees and decision making (CC27) in making such an assessment.
If a charity wishes to make a payment to a supplier which cannot be justified as being in furtherance of its purposes, and in the absence of any legal obligation to do so, its only option may be to apply to the Charity Commission for permission to make an ex gratia However, the bar is set very high, and such payments are generally only be authorised where, if the charity were an individual, it would be "morally wrong" not to make the payment. Where a supplier is a for-profit business, this test is unlikely to be satisfied.
The Charity Commission acknowledges that in relation to smaller ex gratia payments (£1,000 or less) trustees may feel it would not be administratively sensible to apply for authority to make the payment. However, if a series of payments amounts to more than £1,000 then it is less certain as to whether authorisation is required from the Charity Commission. The Charity Commission's guidance document, Ex gratia payments by charities (CC7), sets out further information for trustees.
If you require further information about anything covered in this briefing, please contact Jane Randell or Hannah Laird, or your usual contact at the firm on +44 (0)20 3375 7000.
This publication is a general summary of the law. It should not replace legal advice tailored to your specific circumstances.
© Farrer & Co LLP, April 2020