Coronavirus update for National Heritage Property: relaxation of public access requirement for conditional exemption
Insight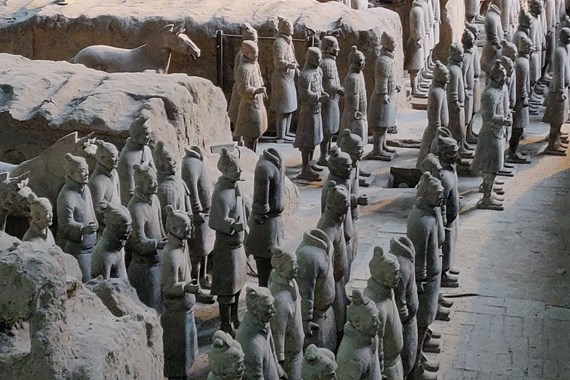 Owners of conditionally exempt buildings and chattels will wish to know how their obligations to provide public access are affected by the Coronavirus restrictions, and HMRC issued the following statement on 25 March 2020:
"Closing or delaying the opening of your property
You should follow Public Health England's social distancing guidance if you are the owner of a national heritage property.
We will not consider that you have broken your agreement with us if you are an owner of a national heritage property who closes it, or delays its opening to later in 2020. This will apply even if it means you will miss some of the period covered by your agreement, or you do not open at all in 2020.
If the situation improves we will expect your property to be open later in the year to make up for any lost days, if possible. We would not expect additional open days next year to make up for those missed in 2020.
For objects
Objects on loan to other organisations that close due to government advice
If a conditionally exempted object is on loan to a museum, gallery or other venue which closes we will not treat the withdrawal of public access to the object as if you have broken your agreement with us.
This will apply even if it means the object is not on show at all in 2020.
Objects that can only be seen by appointment
If an object can only be seen by appointment then we will not expect you to agree to an appointment until the government's advice changes, and you will not have broken your agreement with us."
We see this as a helpful and constructive response to the present situation. It should be noted that if the restrictions are lifted in the current year HMRC will expect owners to make up the lost days if possible, but they will not expect lost days from this year to be made up in 2021.
Looking to China which now appears to be emerging from the worst of the COVID-19 crisis, one of the country's most famous heritage sites, the Terracotta Army, was reopened to the public on 25 March having closed in January. It will be interesting to see if the UK Government follows this example in the coming months and reopens national arts institutions as soon as restrictions can be relaxed.
If you have any questions on conditional exemption of property or objects and public access to them, please contact Catherine McAleavey or Isabel Paintin, or your usual contact at the firm on +44 (0)20 3375 7000.
Guidance for dealing with COVID-19
We have created a COVID-19 guidance hub. This is updated daily with content tailored for our clients and their needs. Click here to view.
This publication is a general summary of the law. It should not replace legal advice tailored to your specific circumstances.
© Farrer & Co LLP, April 2020