Corporate Insolvency and Governance Bill: impact on charity AGMs
Insight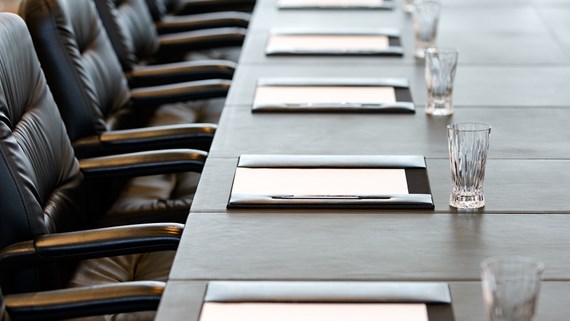 The government published the Corporate Insolvency and Governance Bill this week (20 May 2020). As well as changes to the rules on insolvency, the Bill also offers some flexibility for companies and charities that face difficulty in holding an AGM in the current circumstances.
The Bill proposes to temporarily allow "qualifying bodies" (which includes companies, charitable incorporated organisations, and community benefit societies) to hold an AGM or other general meetings with greater flexibility, notwithstanding the requirements laid out in their governing documents.
This temporary relaxation applies to any general meeting of a qualifying body held during the "relevant period" (provisionally 26 March 2020 to 30 September 2020). This means it will apply to any general meetings held from 26 March 2020 to date, as well as those in the future (ie it has retrospective effect).
In summary, the relevant provisions are:
general meetings need not be held at any particular place;


they may be held, and votes may be cast, by electronic means or any other means;


they may be held without any number of those participating in the meeting being together in the same place;


a member will not have a right to attend the meeting in person, to participate in the meeting other than by voting, or to vote by particular means; and


if a qualifying body is under a duty to hold an AGM on a certain date within the relevant period, they may hold it on any date that ends with the relevant period (i.e. 30 September 2020).
A qualifying body's governing document will continue to have effect – but subject to the provisions of the Bill (once passed).
These new powers will be welcomed by many charities that are struggling to hold their AGMs in a manner that is compliant with their governing documents.
Although it is disappointing that the period during which this more relaxed regime will apply is fairly short, the Bill does provide for the possibility of it being extended if deemed necessary by the Secretary of State. We imagine such an extension may be deemed necessary if social distancing measures continue in the months ahead.
The Bill will be considered by Members of Parliament on 3 June 2020. It is anticipated that the Bill will be passed by the end of June. The Bill's passage through Parliament is set out here.
If you require further information about anything covered in this briefing, please contact your usual contact at the firm on +44 (0)20 3375 7000.
This publication is a general summary of the law. It should not replace legal advice tailored to your specific circumstances.
© Farrer & Co LLP, May 2020