COVID-19 and Construction – the beginnings of recovery
Insight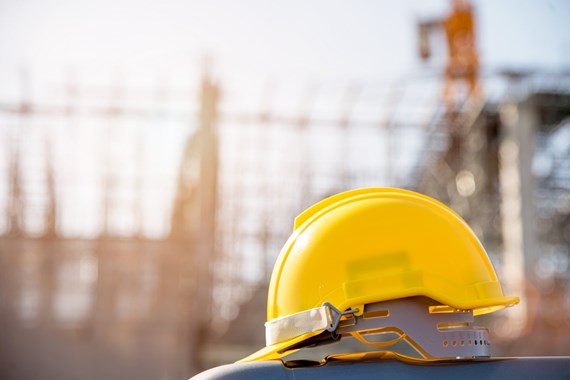 When the government first introduced "guidance" and restrictions to combat the spread of COVID-19, few industries better symbolised the resulting confusion than the construction industry. Sites closed or remained open on apparently arbitrary bases, and rumour and counter-rumour circulated about which contractors were closing their sites.
From that somewhat bleak beginning, things have settled a little.
Current legal restrictions


The current legal position is:
All other things being equal, construction sites can remain open, so long as the contractor is able to maintain safe working arrangements.


The construction industry has become increasingly confident in assessing whether working arrangements are safe. The Construction Leadership Council (CLC) continues to publish useful Site Operating Procedures, which have become increasingly authoritative.


Under the Construction (Design and Management) Regulations 2015 and other laws, a number of parties have obligations concerning health and safety. However, usually, it will primarily be the main contractor's responsibility to assess whether it can maintain safe working arrangements and, if so, how.
How this affects existing projects


As on-site restrictions are clarified, clients and contractors are moving towards assessing how the delay has affected their projects. Some contractors have already sought extensions of time to agreed completion dates.
It is not always easy to predict the outcomes of these processes. It is probably reasonable to assume (and it is not at all a criticism) that relatively few standard form building contracts were written with international pandemics at front of mind; so, for example, none of the contracts published by the Joint Contracts Tribunal (JCT) refers specifically to pandemics. Many contractors have cited "force majeure" as their reason for an extension of time to the completion date but, at least under current law, this is not a universally understood legal concept. Previous court decisions tend to suggest that a contractor will find it difficult to show "force majeure" if it was aware of the risk at the point of agreeing the contract. This means that outcomes depend not only on the terms of the building contract, but also on the timing and the circumstances in which the contract was agreed.
This uncertainty has also been recognised by the CLC, which has issued guidance encouraging construction clients and contractors to resolve their differences on a collaborative basis. In further support of this ambition, the Cabinet Office has published a model form deed of variation to recast existing contracts with new completion dates. These publications are all helpful, but they also require carefully scrutiny, particularly as they may have unexpected consequences on linked documents such as bonds, guarantees and even banking arrangements.
The position going forward


The CLC has also proposed that construction is uniquely placed to drive national economic recovery and has this month published its "Roadmap to Recovery" which sets out proposals for a post-COVID-19 revival of the UK construction sector. Consisting of three phases – "restart", "reset" and "reinvent" – the aim is to drive the recovery of the construction and built environment sectors and assist the UK's economic growth. The intention is for the three phases to be delivered over the next two years: the first phase seeks to "restart" the industry by increasing output, maximising employment and minimising disruption; the second phase aims to "reset" by driving demand and productivity, and strengthening the supply chain; and the third phase will look to "reinvent" the delivery of construction services across the UK.
This is an uplifting prospect but, in the meantime, the construction industry is facing an immediate question about how it will manage further COVID-19 disruption – particularly on projects which have yet to commence. Generally, this has to be negotiated as part of the building contract. There is no universally accepted approach here but many construction clients are accepting that their contractors may be entitled to an extension of time if current restrictions are tightened further – perhaps in case of a "second spike" – but they also expect their contractor to programme in delays caused by existing restrictions. That approach has the advantage of relative certainty, although it leaves an unanswered question about what happens if the current restrictions are relaxed.
If you require further information about anything covered in this briefing, please contact Edward Banyard-Smith, Hannah Sissons, or your usual contact at the firm on +44 (0)20 3375 7000.
This publication is a general summary of the law. It should not replace legal advice tailored to your specific circumstances.
© Farrer & Co LLP, June 2020