COVID-19: Impact on Landlords and Tenants
Insight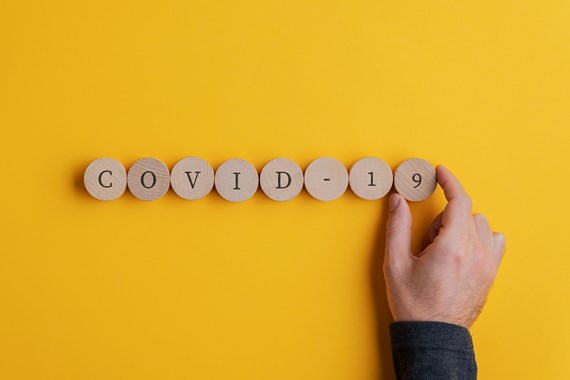 Our latest guidance "Coronavirus: Further guidance to Commercial Landlords for the recovery of rent" as at 7 May, can be found here.

As a nation of workers decants to kitchen tables, home offices and, most probably at some point, their beds, it's not just the pattern and shape of our working lives that COVID-19 has shaken-up. Following Boris Johnson's various announcements over the last few days, how we spend our leisure time has also been heavily and unrecognisably curtailed. As the public strives to come to terms with the government's dramatic change in policy, it is perhaps in the leisure industry that the very real consequences of the pandemic will be most acutely felt. The ripples from Friday's ban on almost every strain of public entertainment will be felt throughout the industry, both now and for months, possibly years, to come – with redundancies and closures inevitably to follow.
The government has been quick to make reassuring noises of support for businesses and workers, but understandably we still lack details. It remains unclear just who or what will qualify for the "loans" promised, and how (and when) funds can be claimed. The self-employed currently remain a large gap in the Government's programme of relief. With no money coming in, and facing an uncertain lead-in period post-crisis, many businesses will struggle to meet the monthly commitments of staff wages, supplier costs (where such contracts cannot be cancelled) and rent for some time to come.
This article considers the impact of COVID-19 on the commercial landlord and tenant relationship. The very different needs and wishes of property owners and business occupiers can give rise to friction at the best of times; when the squeeze is on, however, the bonds that tie the parties together can be stretched to their very limits. The (hopefully) unique circumstances we are living through is already putting more pressure on commercial tenants than most practitioners can recall experiencing, and it is only likely to get worse. So, what is the position for landlords and tenants in these extraordinary times?
What can Tenants do?
Continuing obligations
Now that the government has prohibited the opening of most public leisure and a number of retail offerings, leisure and retail tenants will no longer be able to open their doors to the public. However, absent a handily timed tenant's break option, leases will continue and the obligations on tenants will carry on as before.

Tenants, who are generally contractually bound to comply with statute (and therefore the will of the government), will need to check their leases to establish what they are required to do even when they can't operate their business from the premises. They will also need to consider the requirements of any insurance they have for their premises or (more likely) their business and how to keep the premises safe and secure while they are not occupied.


Tenants will also need to be aware of any keep open covenants within their leases, which may be breached if they look to reduce their opening hours in the light of COVID-19. Case law makes clear that the specific performance of such a covenant is rarely enforced, and presumably public policy would play a role here, but nevertheless this may require consideration – and, possibly, dialogue with landlords.

Cessation
Before simply plodding on, tenants should take stock and carefully consider the terms of their leases. Most leases will contain a clause entitling the tenant to cease paying rent, or even walk away, in certain circumstances, although generally these will be restrictive and mainly linked to destruction of the property. Although rare, some leases contain broad cessation provisions, to shadow force majeure principles, and tenants should just check their leases in case they negotiated, or inherited on assignment, any such get out clause.


Force Majeure
By convention, most leases don't include a force majeure provision that would allow the parties to terminate the lease or postpone certain obligations under it where occupation is blighted by an act of God. While understandable for investment reasons and by reference to the unique mutuality of the landlord and tenant relationship, this is in stark contrast to development agreements or construction contracts, which generally contain such clauses – and are already giving rise to interesting discussions.


Frustration
Therefore, tenants will need to consider whether they might be able to argue that the terms of their leases have been "frustrated". To support frustration, a tenant must show that, due to an unforeseen event which is not the fault of either party, the obligations under the lease are radically different from those the parties contemplated and can no longer be performed. While the outbreak of COVID-19 and subsequent edicts issued by the government were not anticipated, and can't be said to be the fault of either party, it may still be difficult for tenants to successfully claim their lease has been frustrated. There are no reported decisions in which it has been held that a lease was frustrated.

Frustration arguments were recently tested in Canary Wharf v EMA, where it was decided (in the High Court) that Brexit did not frustrate the terms of the lease agreed between the parties; and that, while EMA had taken the decision to relocate its headquarters, it was still required to pay rent on its Canary Wharf premises under the terms of the lease. This decision was set to be appealed but fortunately (for the parties – if not legal commentators) it was settled before the issue was reconsidered. Whether the COVID-19 outbreak (and the policy of social isolation resulting in the government requiring that non-essential businesses and premises must remain shut) will be treated differently may well depend on the duration of the interruption.


Rent amendments suspension / holiday / deferment
For the majority of tenants the most practical route out of the immediate difficulties thrown up by the current crisis, particularly for more established businesses, will be some form of (temporary) adjustment to the rent payable under the lease. This is likely to come in all shapes and sizes, from a switch from quarterly to monthly rent payments to a full blown rent free period at least the next three months, but there are plenty of deals to be done in the middle ground – with rental holidays and deferments already proving very popular. Landlords are being encouraged to approach negotiations with their tenants with a degree of flexibly, and it will become increasingly difficult for landlords to resist some nod to the gravity of the situation faced by the whole business community.


Surrender, assignment or underletting
The other alternative for struggling tenants is to seek to jettison their obligations – or to pass them onto a third party. The cleanest way out would be simply to approach the landlord and seek a surrender, thereby securing a way out of any future rent (and other lease) obligations. In most cases this will be a consensual arrangement, however, and a surrender will only be secured on terms that benefit the landlord (ie in return for a cash sum or where the landlord can immediately re-let). If surrender isn't available, tenants make seek to exit by way of finding another entity willing to take on the lease, either via assignment or underletting – albeit that feels like a stretch at the moment. Once the tenant has sourced an alternative occupier, the landlord is generally obliged to act "reasonably" in considering the request to assign the lease, so it will be harder for the landlord to refuse a request to consent to an assignment/underletting.

What about the landlords?
Forfeiture


Most, if not all, commercial leases will include a forfeiture clause enabling a landlord simply to change the locks should rent remain unpaid for a defined period. This has been a key concern for tenants, given the proximity of the escalation of the COVID-19 crisis to the March quarter day (25 March). In usual circumstances (and assuming the lease includes a re-entry provision) court action will not be necessary (for non-payment of rent, other breaches are dealt with differently) and landlords may simply enter and do their worst.

However, the government has intervened, for the short-term, and announced a moratorium on forfeiture, meaning fresh forfeiture actions cannot be taken against commercial tenants for the next 3 months – possibly longer, subject to the outcome of the government's review of the position over the coming months. Even if this weapon comes back into the armoury of landlords, landlords will need to think twice (at least) before forfeiting leases in the market conditions likely to prevail for some time to come post-crisis.

Bankruptcy or insolvency
Should rent or other charges under the lease remain unpaid, a landlord remains able to serve a statutory demand on its tenant requesting payment within 21 days; if payment is not made, the landlord is entitled to apply to bankrupt the tenant (if an individual) or else wind up their company. Often these insolvency steps are set out in leases as a basis on which the landlord may elect to forfeit the lease. This is mostly used by landlords where a tenant has funds and is simply withholding them; they are less useful when a tenant actually is in dire straits, as any victory secured by the landlord is likely to be pyrrhic.


Sit tight


It is understandable that landlords may be very tempted (and, potentially, entitled) to take one of these steps, but more than ever we would advise pause for thought. It seems apparent that, for the moment at least, however, prospective tenants may not be falling over themselves to commit to new leases and landlords could easily become saddled with lengthy voids. Not only does that mean no rental income, it also places the burden of property ownership back on the landlord – who will become liable for business rates and other costs at the property (security, utilities etc). Landlords also need to consider the reputational issues in being seen to look to terminate tenancies as a result of the tenant's inability to comply with their obligations as a result of COVID-19.

While unpalatable to some landlords, in many cases the prudent approach will be to consider working with their tenants through the difficult months ahead in order to ensure that, once the dust has settled, they are not left with empty properties in a saturated rental market. Landlords can also gain, in the long-term, by taking a patient and understanding approach when their tenants need support – developing tenant loyalty and, as importantly for bigger landlords, maintaining a good name in the market. There will also be opportunities for landlords to strike deals with tenants and to improve the long-term quality of their investments, for instance by agreeing new or reversionary leases extending lease terms in return for a temporary rent freeze.
If you require further information about anything covered in this briefing, please contact Mark Gauguier, Jo Ord, or your usual contact at the firm on +44 (0)20 3375 7000.
This publication is a general summary of the law. It should not replace legal advice tailored to your specific circumstances.
© Farrer & Co LLP, March 2020