COVID-19: Safeguarding and wellbeing in remote learning environments
Insight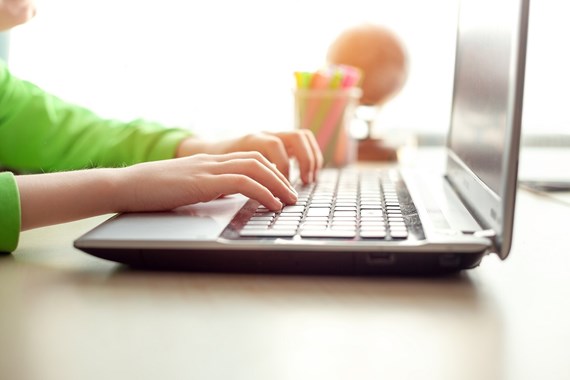 Virtual learning, homework, and advice on wellbeing are not new concepts in schools. But replicating the educational and pastoral offerings provided by schools in term time in the form of "remote learning" while pupils, along with the rest of the country, are in lockdown is new.
Schools have reacted quickly and with enthusiasm to the new order, and teachers and pastoral staff are to be congratulated on all that they achieved during the last week or so of term. But now the Easter holidays have arrived, and it is a chance for all to reflect upon, and potentially recalibrate, their thinking around remote learning.
In this briefing, we offer our own reflections to our clients. Mary Breen does so from her background in teaching and leading a school, and David Smellie and Owen O'Rorke consider the safeguarding, legal and compliance aspects of remote learning. We refer to "schools" throughout the briefing, but much of our advice applies to other organisations involved in the provision of educational, pastoral and other care to children.
Continuity of education

Schools will be engaged in balancing the differing perspectives of their stakeholders:

parents, at home and likely to be working from home, will want their children not only to be educated but gainfully occupied;


older pupils who are anxious about how their qualifications will be calculated and awarded, and what these will mean in the long term;


younger pupils who may struggle to maintain their focus without a teacher close by;


teaching staff who may be concerned about what it means potentially to be recorded while delivering a lesson, or how to keep control of 25 pupils in a virtual lesson;


governors who will expect the school to deliver a proper educational service, and in the case of independent schools, a service for which parents will be asked to pay.

A programme of remote learning, with all the complexities of the technology, logistics, effectiveness, welfare and safeguarding risks, must accommodate the needs of these different constituents.

Many schools have engaged in the concept of "replicating" what happens in school, only to find that the normal school day and its many different elements simply cannot be reproduced in a remote learning and lockdown context. It is not simply classroom teaching and tutorials, but ordinary and specialist pastoral support, university and career guidance, religious and spiritual provision, physical exercise, competitive sport, musical instruction and concerts, participation in drama, co-curricular interests and clubs, extension for the gifted and talented, support for those with special educational needs, and school assemblies.

Schools therefore need to find solutions which suit this new remote environment, and also take into account the needs of the stakeholders outlined above. Real-time timetables may not suit all pupils – notably those who live abroad in a different time-zone or who share one space with multiple siblings, all expected to log-on to different devices and attend a virtual lesson while contributing vocally. At the same time, the children need structure and purpose in their days.

Many schools frequently advise against children spending too much time with "screens" and should be aware of not contradicting their own wellbeing policies in creating their remote learning timetables. Schools may want to review the length of virtual lessons, perhaps shortening them, perhaps moving them to the morning, leaving the afternoon to be screen-free and instead to encourage some recreation, exercise, reading, creative writing, board games, music, audio books, the development of new hobbies, and so on. A diary of activities undertaken and reviewed by tutors toward the end of the week would provide pupils with motivation.

Bearing in mind that the pupils will pretty much only be able to socialise with their much-missed friends via social media, anything that can take children away from screens for a proportion of the day must be worth exploring (and for adults, too). Online activities therefore should be reviewed and substituted where possible; other online activities are highly educational and rewarding, and with safe and appropriate platforms can lead to stimulating lessons, meaningful (and possibly real-time) feedback on submitted work, vibrant community events - some schools have held virtual concerts - and group work between pupils. Many schools use the concept of multiple intelligences to build their curriculum in school and now is the time to apply this to build the remote curriculum, ensuring variety and sustainability, over what might be many months.

Weekly or fortnightly pupil surveys, and parent surveys, can be used to find out what is working for different pupil age groups, and crucially, to ask questions around pupil wellbeing. Such surveys are straightforward online, although schools will certainly wish to explore phone calls between parents and their usual first-point contact at school – perhaps tutors or other pastoral leaders. In responding to this feedback, schools will want to slow down and show flexibility and imagination in changing to meet their pupils' needs. What works in week one of the new term may well not work in week seven; what works for sixth formers will not work for eleven year olds, and we encourage schools not to tie themselves down too much in their communications with pupils and parents at the start of term, but rather to make a merit of a willingness to listen and to show flexibility. This is, of course, all true for staff as well, and listening and reacting to their experiences will be key for senior leaders as they progress their plans through the term.

Safeguarding in a virtual environment

Having explored some of the challenges and opportunities around remote learning, we now turn specifically to the issue of safeguarding in a virtual environment. The risks which are present in a physical setting are, by and large, equally present in a virtual setting. That said, there are added risks associated with a virtual environment which include online grooming, online radicalisation, harmful content, online bullying, and peer-on-peer abuse. There are also added risks to the particular environment in which the COVID-19 emergency has placed us. These include the particular emotional vulnerability of children in a time of crisis and concern about family members and friends, the potential for increased power imbalance in circumstances where exam results and university entrance will be determined by school inputs, and the potential for neglect within the family for reasons of illness, anxiety or work requirements. Above all, the uniqueness of the emergency combined with the potential informality of virtual learning may unwittingly facilitate culture slippage, where rules which are routinely applied in ordinary circumstances are seen to be irrelevant in a crisis.

So, as per our earlier advice, the starting point for schools and other organisations should be their ongoing policies, structures and practices. Reference should also be made to the latest DfE guidance on safeguarding during the COVID-19 emergency available here.

Policies

The key existing policies are safeguarding, safer recruitment, e-safety, acceptable use of IT (own devices), bullying, peer-on-peer abuse, code(s) of conduct and whistleblowing. There may additionally be overlap with working from home policies aimed at staff. Where staff are using personal devices in the home environment, and especially when receiving sensitive material of a pastoral nature, clear rules on data security and retention must be imposed.

Once a school or other organisation has thought through its proposals regarding continuity of education in a remote form, they will want to consider the additional risks which are associated with that provision, and then introduce measures to mitigate those risks. With this in mind schools should refer to the ISI guidance on safeguarding and remote learning which has recently been published here. This poses a number of questions which schools should be asking themselves, and notably illustrates an approach which leans towards risk assessment as distinct from categoric dos and don'ts.

Whilst some of the mitigation measures may be technical (such as the introduction of a "safeguarding concern button" for use by parent, pupil or member of staff), several mitigation measures are likely to be the adaptation of existing policies in such a way as to incorporate them. For example, the usual protocols around one-to-one tuition would ensure that such tuition takes place in a busy part of the school with visual access or line of sight from other responsible adults. These protocols will need to be adapted for the online environment to ensure that, for example, where a one to one lesson is taking place it is organised in such a way that a parent confirms that they know it is taking place and is then present or so that the head of department can view or access the lesson online at any time. In this way, the virtual lesson replicates in as far as possible the safeguarding principles which apply to a physical lesson. Protocols should also consider dress codes and appropriate home environments from which tuition is conducted and in which pupils receive it.

Structures

There is consistency and logic in staying aligned to a school or other organisation's established safeguarding reporting lines which are already set out in its safeguarding policies. These reporting lines travel all the way up from a child or his/her parents with concerns, through any staff member, through to the designated safeguarding lead (DSL), through to the relevant statutory agencies – be they Police, LADO, children's services or others.

However, the COVID-19 emergency creates a much greater likelihood of the DSL or his/her deputy falling ill, the relevant statutory agency not responding or not having the resources to help, or of temporary or new school staff not being familiar with the protocols. What if the DSL is self-isolating and is unable to access the relevant child protection file? What if several schools have combined to create a single educational setting for children of key workers amalgamating both staff and pupils? These are circumstances which could lead to confusion, and safeguarding concerns being overlooked or missed, which is why it is essential that all schools and other organisations stress test their existing structures for what uncertainties may lie ahead and ensure that they plan for these eventualities. This might, for example, require an additional requirement within the safeguarding policy which provides that throughout the emergency, there is a physical presence on site of the DSL or their deputy, and clear deputation and training arrangements if they fall ill. It may therefore be wise to ensure that additional senior members of staff receive (virtual) training now for DSL duties, so that the on-site duty rota can be shared. After all, some DSLs may well need to be at home for their own child-care needs.

Practice

Schools and other organisations will have safeguarding training already scheduled, whether that is refresher training for existing staff or induction training for new staff. Such training can continue virtually in the absence of physical face to face training. The challenges are similar to the continuity of education challenges for pupils addressed above, and DSLs will need to consider how relevant training is best delivered. Certainly, they will want to bring staff up to date on the specific safeguarding risks identified in this briefing, in the context of remote and virtual learning and the measures taken by the school to mitigate these risks.

Where there are pupils transferring between schools during this period (particularly likely where schools combine to provide education to vulnerable children and children of key workers) the principles set out in KCSIE for the transfer of the child protection file to the new school must be followed. As a minimum, receiving schools must have access to a vulnerable child's Education Health and Care plan and details of their social worker.

Specific issues

There are clearly some specific important questions as to the particular risks and approaches to the new learning environment, and below, we have chosen the most frequent to cross our desks in the past couple of weeks. Reader beware – there are no absolute rights and wrongs here and everything ultimately comes down to the individual school and organisation's approach to remote learning and its risk assessments.

Should we allow one-to-one online teaching?

As above, it helps to go back to basics and consider how one-to-one teaching normally takes place in schools. It could be a music or SEN lesson, or it could be university, careers, pastoral advice or counselling. In the physical setting, there will be clear rules about one-to-one teaching set out in the Staff Code of Conduct. Where one-to-one teaching takes place, it would ordinarily be the subject of a risk assessment and suitable mitigation measures would be put in place, for example, that it takes place in a busy part of the school and that there is an open door, or a glass door/window through which the participants can be observed by nearby responsible adults. Whilst there is no prohibition on one to one teaching, there are requirements for risk assessment and mitigation measures. These principles are equally applicable and should be applied in the virtual environment.

As we are all rapidly finding out, there are numerous technological solutions by which the risks of one-to-one situations in the virtual environment can be mitigated. The presence of another teacher or parent online is perhaps the most obvious example, so that for example, where a violin lesson is arranged to take place online, a parent confirms that they know it is taking place, and is then present at the start, and perhaps a door to the child's room is kept open for the parent to pop in to the lesson at any time.

Group teaching and team teaching could be considered. A pastoral catch-up with a pupil might be timetabled on a fortnightly basis to take place with a tutor plus head or deputy head of year also present on a shared platform. Senior and middle management might be delegated to be one of the pair in this situation. Certainly, staff workload needs to be considered in carefully timetabling such catch ups while ensuring that pupils' needs are catered for in a safe virtual environment.

An alternative mitigation measure is that the head of department could be included as a strict rule in all "invitations" to any one-to-one lessons and can therefore "drop in" to any such lesson. This supervision will itself need to monitored by senior management to ensure that all one-to-one lessons are virtually attended by another member of staff at some stage.

Our advice is to think through whether one-to-one is absolutely necessary and if it is, to recreate the "glass pane in the door" or the "nearby adult" to the virtual situation.

What is the impact of GDPR on virtual learning?

The ICO has put out very pragmatic guidance indicating that it will be understanding of the challenges faced by organisations facing exceptional circumstances in trying to maintain the highest standards of GDPR compliance and information governance. Stop-gap provisions may be necessary to achieve continuity. However, data security remains an important compliance responsibility (and reputational risk) that does not go away with COVID-19. With the benefit of the Easter holidays to review the position, schools may reasonably be expected to put in place trustworthy solutions. View our IP&C team's article "Coronavirus and data protection law: ICO updates during March 2020" for further information on the ICO's guidance.

Do schools need parent or pupil data consent for remote learning environments?

Remote platforms will involve processing of personal data, and many software service providers impose on their customers (schools) obligations to obtain user consents and (in the case of under-13s) parental consents for this. This is, naturally, quite a conservative approach intended to push the risk and responsibility back to customers.

The legal position is more nuanced and depends in part on interpretation of GDPR provisions around when virtual learning constitutes the offering of a so-called "information society service", and to whom. While schools ought to take their own advice and find their own cultural and risk position on this issue, there are workable arguments for a "legitimate interests" rather than consent approach to the question – supported by a proper internal risk assessment, and clear privacy notices being provided to users. There is also a clear carve-out to any need for parental consent around eg counselling or preventative services offered remotely to children. Ultimately this is a question for individual schools to consider as part of their risk assessment.

What about recording of one to one virtual lessons?

There is much discussion over whether this could be a measure to mitigate safeguarding risk, but it is easy to see how as a practice it could become ineffective. If the quantity of records generated are such that a staff member realises that (a) his/her conduct will not be picked up in real time and (b) the chances or a manager viewing the recording are remote, then there is a risk of creating a false sense of security and the potential for ongoing harm to a child.

What about live streaming lessons?

If schools are live streaming lessons they will want to set out clear protocols including: addressing timetabling difficulties (as in the introduction to this briefing) and how pupils who miss the lessons or are unwell can catch up; appropriate formality in the dress and appearance of staff and pupils; appropriate place in the home of staff and pupils where the lessons take place (bearing in mind that in busy households the quiet space for a child may necessarily be his or her bedroom); appropriate behaviour in lessons and how pupils are able to interact meaningfully with the teacher.

In addition, schools and governors will want to be aware that some teachers' unions are discouraging their members from live streaming lessons from their homes.

What about the role of parents?

Getting this right is key. Parents at home are an incredible asset to be used – but sparingly. Their engagement in structuring the day in the home to fit in with the planned school day is clearly essential. Beyond that, some will look to be involved, others quite the opposite. Start from basic principles – involve parents in circumstances where you would normally. And do not assume that the parent can drop everything to assist teaching. See this clip for an example of the anxiety this can cause.

What is the impact of GDPR on virtual learning?

Recording of lessons also brings into play issues of pupil consent to the recording and onward use of their image and contribution to the lesson. With staff the legal position should be clear enough: as an employer, such measures are likely to be reasonable for the school to impose on staff and (absent specific agreement to the contrary) any intellectual property in the lessons will vest in the school. But pupils may object to recording and retention of their image and voice, under GDPR or otherwise, and schools will need to consider what their policy is on this.

Resources and best practice

What can we learn from the international sector?

I am delighted to have the following input from Katie Rigg, Head of Safeguarding and Student Well-being from the Council of International Schools. Katie is a former member of our team here and has the benefit of a couple more months of seeing virtual schooling in practice, and the issues which arise, as the pandemic has moved from the Far East to Europe.

The question of whether to record lessons loomed large at first. Schools that have navigated this issue successfully took a proportionate approach and addressed key safeguarding challenges in other (and ultimately more effective) ways, recording sessions only when necessary to meet a specific objective. The inadvertent disclosure of confidential material and the undermining of trusting relationships with students have both since emerged as key risks associated with excessive recording. The blurring of professional boundaries in remote learning environments was another initial challenge. Schools that have gone back to basic child protection principles and updated codes of conduct in response to specific issues have been able to address this effectively.

One of the main learning points from schools in the Far East was the importance of taking measures to protect staff well-being and prevent educator burn-out. Having compassionate leaders who were realistic about what could be achieved and sensitive to individual circumstances has been critical. Schools that have monitored the well-being of their communities, whether through surveys, focus groups or individual check-ins, have been able to identify key challenges and at-risk individuals at an early stage. Ultimately it has been the schools that have prioritised well-being and offered on-going opportunities for virtual connection that have been most successful at supporting their communities.

If you require further information about anything covered in this briefing, please contact David Smellie, Mary Breen, Owen O'Rorke, Katie Rigg or your usual contact at the firm on +44 (0)20 3375 7000.

This publication is a general summary of the law. It should not replace legal advice tailored to your specific circumstances.

© Farrer & Co LLP, April 2020

Back to

top