Dealing with litigants in person ('LiPs')
Insight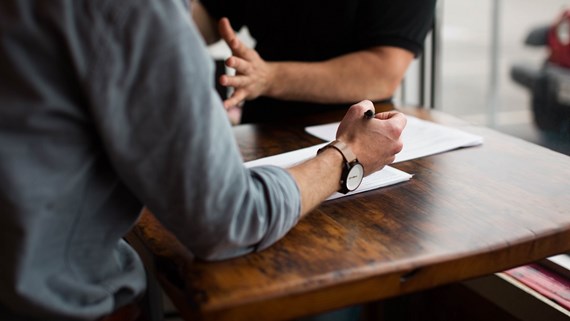 Unsurprisingly, given the other pressing issues currently being dealt with by the government and the courts, the Ministry of Justice announced over the summer that it was pausing its review into the availability of legal aid. The review had been intended as a far reaching look at the effect on access to justice of the very substantial cuts introduced in April 2013 by the Legal Aid, Sentencing and Punishment of Offenders Act.
The effect of that legislation has been to make legal aid essentially unavailable for the vast majority of separating couples. Many such couples are able to agree matters between themselves when their relationship ends but those who cannot face the unenviable choice between accepting financial or child arrangements with which they are unhappy, or embarking on family litigation alone and without legal advice.

In 2011, of the private law children applications which were issued and went on to have at least one hearing, 61 per cent of the parties were legally represented. In 2014, the year after the legal aid cuts, that figure had gone down to 39 per cent. By 2019, the figure was 35 per cent. Today, the majority of private law children cases will have one or both parties unrepresented. The figures for finance cases are similar. Public law children cases are one of the rare areas where legal aid funding remains.
Of course, not all LiPs are unrepresented for costs reasons. Some may distrust lawyers, or have become disillusioned with them, or feel they know their own case best. However, the number of LiPs in the family courts is only increasing. Solicitors must be aware of what the court expects of them in their dealings with unrepresented parties and alive to the many ways it may impact their client if the other party is unrepresented.
Do's and don'ts
DO prepare the court bundle. This is an obligation on the respondent if the applicant is unrepresented (s 3.1, PD 27A).
DO serve position statements and evidence as early as possible, without insisting on exchanging. Re B (Litigants in Person: Timely Service of Documents) [2016] EWHC 2365 (Fam), suggests that in any case where a party is unrepresented, the court should direct that they are sent position statements and any other practice direction documents at least 3 days before the final hearing. Don't insist on exchanging, particularly if the result would be that the LiP does not receive documents until the evening before the hearing. You risk judicial criticism and the hearing being adjourned.
DO provide information. You cannot give the LiP legal advice, but can and should explain timing deadlines, where documents should be filed, what directions you are seeking at a particular hearing and what those directions mean (in plain and simple language). Direct them to the many resources available online (eg government websites, Resolution resources). If you are referring to a particular practice direction, or authority, include a link to it in your email and attach a full version as a PDF.
DO copy the LiP in on every email you send to the court. This is now mandatory in any event (save for the most routine administrative emails).
DO explain to your client at the outset that there are some additional steps you may have to take because the other party is unrepresented. Some of these steps (eg preparing the bundle as the respondent) will increase your client's costs. Some (eg serving position statements early and potentially not exchanging) may be interpreted by your client as the other party "having an unfair advantage" or you 'doing their job for them' because they are unrepresented. Your client needs to be aware that you owe a duty to the court as well as to your own client. Ultimately, it is in your client's interests that the case is well prepared for trial, the judge has the right papers in the right format, and that the case is not adjourned at the eleventh hour.
DO plan early for the final hearing and the possibility of your client being cross-examined by the other party in person. Consider asking the judge to convene a 'ground rules' hearing (Family Procedure Rules 2010, Part 3A and PD 3AA) on the first day of the final hearing, or at the PTR, to determine what questions the LiP should be allowed to put, whether they should be put by the judge instead, and what protections are necessary for your client.
DO prepare your client for the degree of lenience judges will give to a LiP at hearings, in contrast to a represented party. It will not affect the outcome but your client needs to be prepared for the judge to allow a LiP to 'say their piece' at length and uninterrupted, even where it is of little or no relevance to the issues, while their barrister may be given less time, and frequently interrupted.
DON'T send multiple emails in the same day, or emails late at night/at weekends (even if the LiP does!).
DON'T continue to take telephone calls from a LiP who is abusive or threatening. It is fine to say you will only correspond via letter/email. Be careful about having any conversations on the telephone or in person at court – if you are having substantive discussions or agreeing anything, take a trainee/pupil/assistant with you.
DON'T feel you need to respond to every email sent to you, no matter how frequent, abusive, or repetitive. It is fine to send one combined response once a week, for instance, and not to reply at all if it's a point you have already dealt with.
DON'T use jargon, abbreviations, or unnecessarily complex legal language. Spell out what you are asking the court to do, or what your client's case is, and why.
DON'T say or do anything which could be construed as making a threat or giving advice. This includes making statements about what the court will or will not do and the outcome of the case. Don't say that the court will never award the other party more than 50 per cent of the assets, say that your client does not think it is fair for them to receive more than 50 per cent and does not believe they will secure more than 50 per cent at trial.
And finally


DON'T hesitate to seek help. Dealing with LiPs can be extremely stressful, even for experienced practitioners. Think about what practical steps you can take, like setting boundaries on your email correspondence with the LiP, or diverting their emails to a separate folder so you are not bombarded as they come in during the day. If you are not sure of your obligations in a particular situation, check the detailed Bar Council, Law Society and Resolution guides on dealing with LiPs or the Law Society and SRA helplines.
If you require further information about anything covered in this briefing, please contact Amy Radnor, or your usual contact at the firm on +44 (0)20 3375 7000.
This publication is a general summary of the law. It should not replace legal advice tailored to your specific circumstances.
© Farrer & Co LLP, January 2021
Please note this content was originally published in the Family Law Journal. December 2020 edition, best practice section.