Duty bound… The Supreme Court enforces a contract where key terms were not agreed
Insight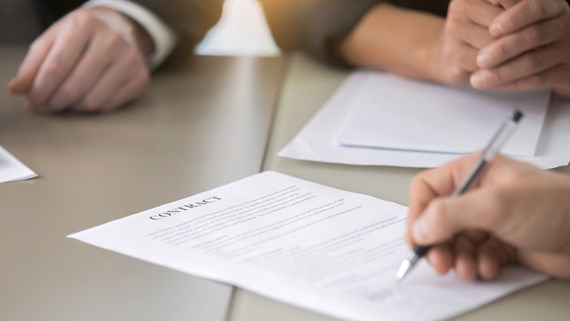 I am sure that every time your organisation enters into a contract all the negotiations are conducted or recorded in writing, communications are unfailingly marked "Subject to Contract" and every agreement is then formalised in a carefully drafted contract, executed ahead of any performance of its obligations. If so, please feel free to ignore the rest of this article. However, for understandable reasons, commercial and other pressures often take over and it is not always possible to follow this model strictly.
The Supreme Court's judgment in Wells v Devani demonstrates the risks of straying too far from robust procedures. There are two important points to take away:
The courts will determine whether, objectively assessed, the parties intended to create a legally binding relationship. If they did, and if they have acted on their agreement, the courts will be reluctant to find that any agreement is too vague or uncertain to be enforced.


In the leading judgment, Lord Kitchen said (contrary to the reasoning of the Court of Appeal below) that there is no general rule to prevent the courts from rendering a contract sufficiently complete to be binding by implying a missing term into the agreement: "Indeed, it seems to me that it is possible to imply something that is so obvious that it goes without saying into anything, including something the law regards as no more than an offer."
This is a warning to all parties negotiating contracts to ensure that all essential terms are expressly agreed. If they are not, the parties may find themselves bound by a term that was not in fact what they intended.
This judgment may also be further evidence that the high-water mark on the literal interpretation of contracts has been reached and that the bar has been set lower for implying terms into contracts.
The case centred on a telephone conversation between a property developer (Mr Wells) and an estate agent (Mr Devani). Mr Devani said that his fees for marketing a property would be 2% plus VAT. He subsequently introduced a buyer who purchased the property. Mr Wells argued that the contract was incomplete, and therefore unenforceable, because there had been no discussion or agreement about the circumstances in which the commission would fall due.
The Supreme Court held that there was a binding contract between Mr Wells and Mr Devani. The only sensible interpretation of the parties' words and conduct was that the commission would be payable on the completion of a purchase by a buyer introduced by Mr Devani. The Supreme Court also said that (although it was not necessary in this case) it would have had no hesitation in implying a term to that effect because that was necessary to give the agreement "business efficacy".
In the absence of any latent prejudice against estate agents, this might appear to be an obvious outcome. However, the Court of Appeal had decided (on a majority) that the agreement was unenforceable because the event triggering an entitlement to commission was an essential term and that without it the bargain between the parties was not complete.
If you require further information about anything covered in this article, please contact Ben Longworth, or your usual contact at the firm on +44 (0)20 3375 7000.
This publication is a general summary of the law. It should not replace legal advice tailored to your specific circumstances.
© Farrer & Co LLP, June 2019