Ethical investment by charities
Insight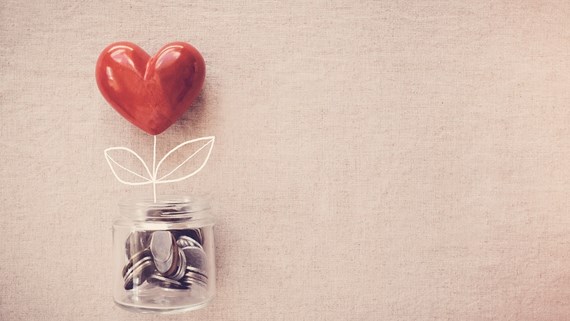 2019 felt like the year in which climate science went mainstream. Among other things students went on strike, the Pope demanded that business leaders take action and the UK Parliament declared a climate emergency all of which has led to more charities reviewing their investment policies.
In this article we will review the current state of the law in this area and moves to change the law.
The Charity Commission's guidance on investing is Charities and investment matters: a guide for trustees (CC14). In this guidance the Commission distinguishes between three types of investment:
financial investment - investing to produce the best financial return within the level of risk considered by the charity to be acceptable;
programme related investment - using assets to directly further the charity's aims while potentially also generating a financial return; and
mixed motive investments - investing to both further a charity's aims and generate a financial return.
This article is concerned only with financial investments.
CC14 rehearses the duties of charity trustees when making investments. These include duties to:
act within the charity's powers when investing;
exercise care and skill when making investment decisions;
consider how suitable an investment is for the charity;
consider the need to diversify investments;
take advice from someone experienced in investment matters – unless you have a good reason for not doing so;
when using an investment manager, put in place (1) a written agreement with the manager and (2) an investment policy for the charity; and
review investments from time to time.
In CC14 the Commission defines ethical investment as "investing in a way that reflects a charity's values and ethos and does not run counter to its aims".
In the legal underpinning to CC14 the Commission confirms that when making investment decisions trustees need to think of the charity's particular circumstances, rather than trying to conform to "a supposedly homogenous 'public opinion'". It also confirms the principle established in the leading case in this area (a 1991 case widely known as the Bishop of Oxford case [1] ) that "prima facie the purposes of the trust will be best served by the trustees seeking to obtain therefrom the maximum return, whether by way of income or capital growth, consistent with commercial prudence".
The guidance is clear that charity trustees can choose to invest ethically, even if this results in a lower rate of return for the charity but only where it is in the best interests of the charity (or put another way, only if they believe to so is the best way of pursuing the charity's charitable purposes). The guidance makes clear that if investing ethically, a charity's trustees must be able to justify why it is in the charity's best interests to do so. In the Bishop of Oxford case three possible justifications were outlined:
where investments in a particular type of business would conflict with the aims of the charity;
where certain investments might hamper the charity's work, either by making potential beneficiaries unwilling to engage with the charity or by alienating supporters or beneficiaries; and
there is no significant financial detriment.
CC14 was last updated in 2016 which feels like a long time ago given the fast-moving public debate on the climate and steps being taken elsewhere, such as pension fund trustees being required to have a policy on ESG (environmental, social and governance) considerations.
Last year a coalition of leading charities called on the Charity Commission and the Attorney General for "a landmark ruling on whether and how charities should align their investments with their objects and their duty to provide public benefit" in view of the fact that it is now nearly three decades since the Bishop of Oxford case. The coalition includes NCVO, RSPB, ClientEarth, Joseph Rowntree Charitable Trust, Nesta, Ashden Trust and Access.
The Commission heard these cries and on 16 January 2020, in a blog on the Commission's website (a communication channel increasingly used by the Commission for announcements) entitled "How do charities approach investing in line with their purpose and values? We want to know, and we want to help" the Commission announced a programme of work by which it will seek understand barriers trustees currently feel prevent them from investing responsibly and in line with their purposes.
The Commission says that it wants to hear from charity trustees, charity investment managers, employees or anyone with an interest in this issue to share their thoughts and experiences; what they think are the barriers to more widespread responsible investments and what more could be done to support trustees to invest in a way that reflects the charity's purpose and values? If you would like to contribute to the debate you have until Tuesday 31 March 2020 to email your contribution to policy @charitycommission.gov.uk.
[1] Harries (Bishop of Oxford) v Church Commissioners [1992] 1WLR 1241
This publication is a general summary of the law. It should not replace legal advice tailored to your specific circumstances.
© Farrer & Co LLP, February 2020