Family Businesses - stewards of wealth, stewards of the environment
Insight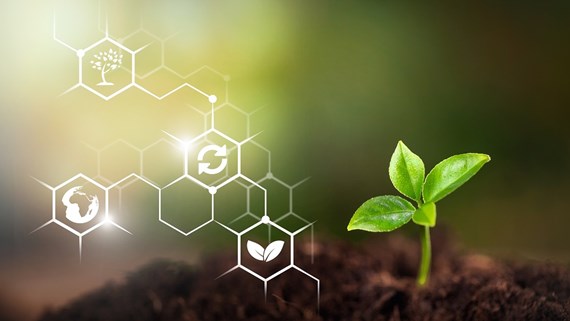 From devastating bushfires burning roughly 25.5 million acres of land in Australia to increasingly high sea levels, coupled with storm Ciara and Dennis, the impact of climate change is hard to ignore.
The UK government is committed by law to reduce greenhouse gas emissions by at least 100 per cent compared to 1990 levels by 2050, a Heathrow expansion has subsequently been ruled unlawful, inspiring leader Greta Thunberg has emerged and put the world on red alert, and consumers continually call out businesses over "meaningless" sustainability pledges, but how can family businesses ensure they are not caught on the wrong side of the climate crisis?
Environmental sustainability
Environmental sustainability is a business approach to creating long-term value by considering how best to operate in the ecological environment. Considerations of responsibility, humanity and impact are entrenched more than ever in the corporate world. Businesses are under increased pressure from investors, regulators and customers to stand up to environmental preservation.
With a sense of trust, stewardship and longevity at the core, as well as the great responsibility for their staff, customers, suppliers and the future generation, family businesses are truly based on principles that align with a focus on sustainability.
Governance
The hallmark of long-lived family businesses is strong governance; fostering solidarity and shared values. However, family businesses must contend with an often-volatile mixture of personal family dynamics and business strategy, which can cause decision-making, management and ownership rights to become an emotionally charged challenge.
It is vital to actively demonstrate management of climate-related risk as the effects could be devastating. Financial performance, the impact of tightened environmental regulation or reputational damage are hurdles that businesses face, and family businesses are no exception. Whilst managing risks in family businesses can be difficult given the diverse personalities and nuances potentially present, a climate-related risk strategy and crisis plan is essential and may require increasing climate competence at board level.
With the financial and reputational risks associated with climate change on the rise, businesses that fail to account for climate-related risk are not only a threat to the environment, but a threat to themselves. Through a genuine commitment to sustainability, accountability and transparency, as well as implementing suitable governance, risk and communications strategies, family businesses can help to ensure a sustainable future for themselves and the wider community.
Responsibility + accountability = reward
There is a continuing need to educate not only staff, but customers, suppliers and the wider community on what family businesses are doing to ensure visibility of environmental strategy so that present and future generations can distinguish between those businesses who are doing the right things and those who are only seeking to use sustainability as a tag line.
While the government is required to set legally-binding "carbon budgets" to act as steppingstones towards the 2050 target, modern day society is demanding progress on environmental issues, looking past governments and turning to businesses to make it happen. Consequently, people are willing to vote with their money and support companies tackling society's problems.
Recent commitments to tackle climate change and embrace sustainability by family businesses include:
Supermarket chain and family-owned business, Aldi, has informed suppliers that anyone looking to sell to them must package their products in 100 per cent recyclable, compostable, or reusable material by 2025; and
Outdoor specialist, Craghoppers, a third-generation family business, has pledged that 70 per cent of its Autumn 2020 collection will be made from recycled materials.
The luxury goods French multinational corporation, LVMH, took its environmental commitment to the next level with the launch of LIFE 2020, a strategy setting out four environmental objectives for its businesses, including reducing CO2 emissions and mitigating the environmental footprint of product creation. Climate change is on the top of investors' 2020 sustainability agendas. Even if inward investment is not on the agenda, prudent sustainability practices will encourage better operational performance and ultimately have a positive influence on cash flow.
Stewardship
By demonstrating a genuine commitment to sustainability through implementing adequate governance and risk strategies, as well as communicating accountability and transparency, family businesses can help to ensure a sustainable future for themselves, their successors and the outside world.
In a time when the world is undergoing a period of unprecedented change, characterised by a rising population, rapid technological developments, increased pressure on the environment, as well as continuing social, political and cultural divisions, we must remember while we are all stewards of wealth, we are all, most importantly, stewards of the environment.
If you require further information about anything covered in this briefing, please contact Peter O'Connell, Beth Balkham or your usual contact at the firm on +44 (0)20 3375 7000.
This publication is a general summary of the law. It should not replace legal advice tailored to your specific circumstances.
© Farrer & Co LLP, March 2020