Farrer & Co elects Jeremy Gordon as Senior Partner to drive growth
News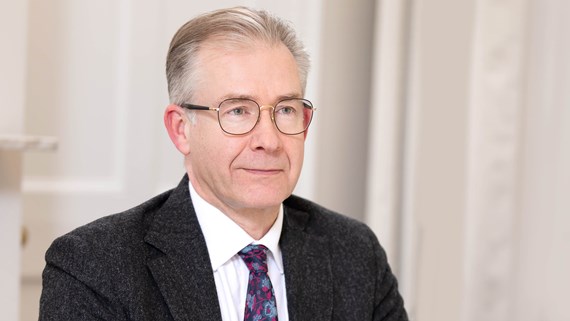 Leading law firm Farrer & Co has today announced that Jeremy Gordon has been elected as its new Senior Partner. Previously Head of the Disputes team, Jeremy will be formally appointed Senior Partner on 1 May 2023, taking over the reins from Anne-Marie Piper, who will be retiring from the firm.
Jeremy will work alongside the Farrer & Co Management Board to build on the firm's robust growth and financial performance as it continues to deliver the highest quality advice to clients in the private wealth, business, and not-for-profit sectors. A key priority will be further expanding the firm's considerable international reach, providing seamless advice to clients around the world from its London office.
Since joining Farrer & Co in 1989, Jeremy has firmly established his reputation as a leading expert in Contentious Trusts & Estates. He has been involved in some of the highest-profile trusts disputes of recent years, and over the course of his career has worked in most of the leading trust jurisdictions, both onshore and offshore.
During her tenure as Senior Partner, Anne-Marie led Farrer & Co through a period of significant growth, with profits increasing by 38 per cent and headcount rising by 24 per cent. In a career spanning over 30 years, Anne-Marie played a defining role in establishing charity law as a specialist legal discipline and developed strength and depth within the firm's market-leading Charities practice.
Jeremy Gordon said: "I would like to thank Anne-Marie on behalf of the whole firm for her dedicated leadership over the last six years. Embodying a firm that provides a world-class service to clients is central to the Senior Partner role, but for Anne-Marie the wellbeing of our staff and recognition of our business services teams were a particular passion. Farrer & Co is one of the oldest law firms in the world, yet it is innovative and thoroughly modern in its outlook. It is this exciting and unique mix of heritage, with its emphasis on integrity and unrivalled client service, and its forward-looking dynamism which makes everyone within the firm so proud to work here. It is the greatest privilege to be its next Senior Partner. Anne-Marie leaves an outstanding legacy, and I look forward to building on her excellent work."
Commenting on Jeremy's election to Senior Partner, Anne-Marie Piper, said: "I am delighted that Jeremy has been chosen as my successor. His appointment is testament both to the exceptional calibre of his work, and to his commitment to all of us at the firm. Jeremy brings experience, and the greatest commitment to the role and truly understands the special qualities which set Farrer & Co apart. The firm could not be in better hands.
"It has been a huge privilege to serve as Senior Partner at Farrer & Co for the last six years. I have thoroughly enjoyed my tenure and feel very fortunate to have worked with so many fantastic colleagues and clients throughout my time at the firm. I look forward to seeing Farrer & Co go from strength to strength under Jeremy's leadership."
For further information, please contact:
Clo Davey, Farrer Kane: [email protected]; 07795 203 181
Ines Alves, Farrer Kane: [email protected]; 07788 926 243
© Farrer & Co LLP, February 2023