Farrer & Co sponsors PIMFA ESG Academy for Wealth Managers
News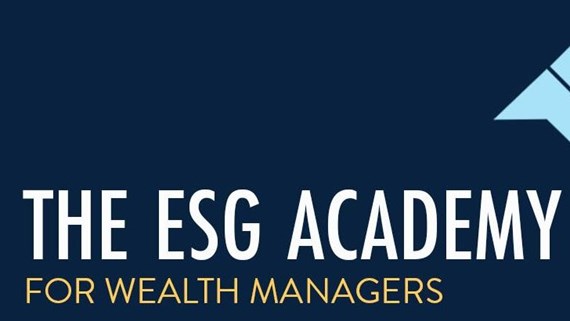 Farrer & Co is delighted to announce that it is sponsoring PIMFA's new ESG Academy for wealth managers.
PIMFA, the trade association for wealth management, investment services and the investment and financial advice industry is launching the Academy on 28 September in partnership with lead sponsor MSCI, Farrer & Co and Fidelity International.
The new platform is a new CPD-accredited, online learning experience that is free to PIMFA members and has been designed especially for wealth managers. It is built specially to equip wealth managers with the latest ESG knowledge and insights and empower better client conversations.
Demand for ESG (environmental, social and governance) investments has never been higher. Of the record £6.2bn ($8.6bn, €7.3bn) net inflows in UK based-equity funds in the second quarter of this year, 50 per cent, or £3.1bn ($4.3bn, €3.6bn), flowed into UK funds focused on ESG factors.
In this supportive, online learning environment led by experts in the field, including Farrer & Co partners Grania Baird and Jessica Reed, PIMFA wealth managers will gain deeper insights into the diverse and occasionally complicated nature of ESG investing.
Liz Field, Chief Executive of PIMFA commented: "It is clear that ESG considerations play a significant role in investment decisions. There is an opportunity to be seized here both for investors and companies alike as new technologies are developed and as attitudes change, some of which has been accelerated by the COVID pandemic.
"It is with these factors in mind that PIMFA, in partnership with MSCI, Fidelity and Farrer & Co, has launched the ESG Academy for wealth managers. We want to ensure that our members, and through them their clients, are provided with the latest information and support, equipping them with everything they need to understand, and if appropriate, embrace the future of ESG in investment strategies."
Grania Baird, Partner at Farrer & Co commented: "We are delighted to be supporting PIMFA's ESG Academy this year. Our involvement will help PIMFA members to navigate and understand the evolving legal and regulatory requirements in this area equipping them with the tools to engage with their clients on all aspects of ESG consistent with the regulatory requirements."
Steve Kowal, Head of EMEA Wealth Advisory Channel Management, at MSCI commented: "The rise of ESG as a new Wealth investing paradigm presents new responsibilities for the wealth management community. Managed effectively, it also provides the chance to deepen client relationships via understanding and implementing ESG-related goals and preferences. MSCI, a global leader in ESG ratings, indexes and analytics, is pleased to have been able to work with PIMFA in the development of the content that hopefully will help better position Academy participants to meet these challenges and opportunities."
Jenn-Hui Tan, Global Head of Stewardship and Sustainable Investments, Fidelity International, commented: "The rise is of sustainable investing has been one of the most significant changes in the investment industry in a generation. At Fidelity, we fundamentally believe - and have research to demonstrate - that sustainability factors have the potential to materially impact the short and long-term value of companies. Thus, investing in companies with high standards of sustainability can protect and enhance investment returns. In Europe, sustainable fund assets under management are predicted to account for over 50 per cent of total European fund assets by 2025, driven by rising regulatory focus and increased client demand.
"But, defining what is and what is not truly "sustainable" is difficult and can mean different things to different stakeholders. Working collectively as an industry and supporting initiatives such as PIMFA's ESG academy, we can advance sustainable investing more broadly, and ultimately, better serve our clients financial and non-financial objectives."
Find out more at: https://campaigns.pimfa.uk/sites/learning/esg/esg-academy/