Farrer & Co recognised as a top social mobility employer
News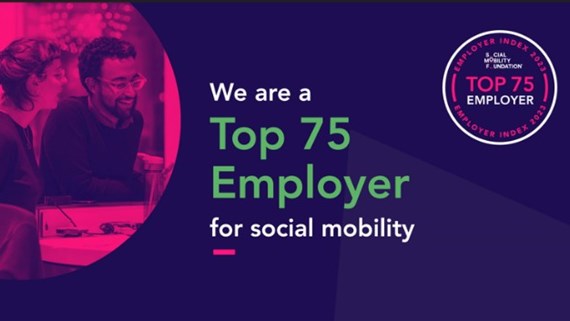 Farrer & Co has been ranked as a top Social Mobility employer in The Social Mobility Employer Index, a leading authority on employer-led social mobility.
Published annually by the Social Mobility Foundation, the Index is a rigorous assessment of the steps being taken by employers to ensure talent from all social backgrounds can get in and get on in organisations.
Commenting on the news, Katherine Wilde, Partner and Co-head of ED&I at Farrer & Co, said: "We are so proud of this ranking – we know that talent is everywhere but opportunity is not and we have worked hard to reach those who might not otherwise have found a career in law. We will take on board all of the feedback and will continue to broaden the pool of talent joining us."
The firm was recognised for its various initiatives to support its attraction strategy, using feedback from last year's Index to better understand the difficulties that schools in social mobility cold spots face when accessing opportunities. Its mentorship for young people who are interested in careers in law through its mentoring scheme was also praised.
Other highlighted partnerships include:
PRIME, IntoUniversity and Rare, to diversify intakes by providing opportunities for young people from low socioeconomic backgrounds.
Sutton Trust, to support young people from low socioeconomic backgrounds on the Pathways to Law programme.
Young Professionals, to raise awareness of the solicitor apprenticeship scheme.
Amazing Apprenticeships, to educate people outside of the education system about opportunities at the firm, including parents and carers.


The Index said: "We applaud Farrer & Co for investing in initiatives that provide young people with the tools and knowledge needed to access the most competitive opportunities".
© Farrer & Co LLP, October 2023