FCA Sector Views 2020 - Summary
Insight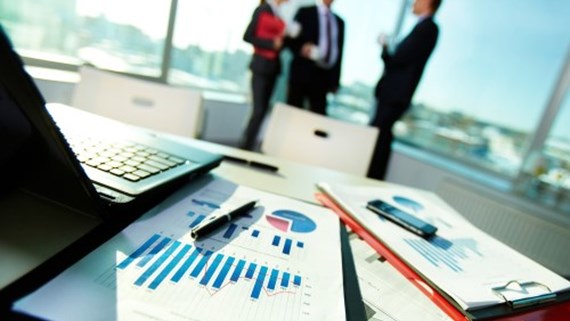 Introduction
The FCA recently published its 2020 Sector Views report (the Report), which the regulator issues annually to set out its perception of how each sector of the financial services industry is performing and its analysis of changes to the financial environment, as well as how these changes impact consumers and market effectiveness, with a view to identifying sources of actual or potential harm to market users. Whilst the Report covers all sectors of the industry, our summary focuses on the FCA's view of the Retail Investments and Investment Management sectors. For the purpose of the Report, the Retail Investments sector includes products such as equities, stocks and shares ISAs, retail bonds, investment-based crowd funding and contracts for difference (CFDs), whilst the Investment Management sector covers asset management, institutional intermediary and advisory services, and custody and administration services.
Retail Investments
In the macroeconomy more broadly, interest rates and household savings rates in 2019 remained close to historic lows. The FCA considers that the persistently low savings rate is likely to reflect the feeling of financial constraint across many households and may be restricting consumers' ability to enter the retail investments market. For those who do participate in retail investing, low interest rates offered by safer asset classes have led consumers to take on more risk in the hope of higher returns and, in many cases, this high level of risk is more than the consumer can afford. As a result, the sale of unsuitable or fraudulent high-risk products is highlighted in the Report as posing the most significant threat of harm to retail investors.
Increasingly, high-risk products are being directly marketed to consumers, and there are instances of the highest-risk products being offered by firms which are either not regulated at all, or which are regulated for certain activities but not for those being undertaken in relation to such high-risk products. Given the complexity of the products and poor communication, the FCA considers it likely that consumers do not always understand the level of risk that they are taking on. The FCA has responded by seeking to limit the exposure of retail investors to products with excessive levels of risk, for example, by restricting the selling, marketing and distribution of CFDs, and by banning, via a temporary product intervention, the promotion of unlisted speculative mini-bonds to retail investors. Other key sources of harm addressed in the Report are:
financial crime and investment scams;
adviser firms incurring liabilities to customers for unsuitable advice which exceed their capital resources or PII cover; and
investment platform concentration risks and difficulties switching between platforms.
Investment Management
As is the case with retail investments, the low-interest environment has also driven change in the Investment Management sector, as returns on traditional asset classes continue to be supressed. In this environment, Investment Managers have been attracted to higher-risk investments that are often less liquid, which raises concerns from the FCA about how sudden spikes in fund redemptions are managed. Brexit uncertainty has remained, with many firms putting contingency plans in place, while climate change and technological developments are impacting the types of products investors are seeking and their expectations as to how the market should operate.
Six key areas of harm were identified in the Report as impacting the Investment Management sector, with the FCA being most concerned about two such areas. Its first concern relates to price and quality of investment information. The FCA considers that consumers in the investment management market are often unable to adequately compare and assess the fees charged to them, which may lead to their investing in products which represent poor value or do not align with the consumer's stated investment objectives. Over the past two years, a range of regulations including MiFID II and PRIIPS have been introduced to address these risks. Secondly, poor operational resilience and the related risk of cybercrime are seen as significant threats to the Investment Management sector. Potential risks include financial and data loss to investors, as well as widespread market disruption. Although the FCA has put in place a programme of work to mitigate these harms, the speed of technological development means this area will present an ongoing challenge. The four other sources of harm set out in the Report are:
disorderly markets;
market abuse;
quality of institutional intermediary services; and
pricing and quality of custody and investment administration services.
If you require further information about anything covered in this briefing, please contact Andy Peterkin, or Kay Lubwika Bartlett or your usual contact at the firm on +44 (0)20 3375 7000.
This publication is a general summary of the law. It should not replace legal advice tailored to your specific circumstances.
© Farrer & Co LLP, March 2020