Entrepreneurship and philanthropy: for profit, for good
Insight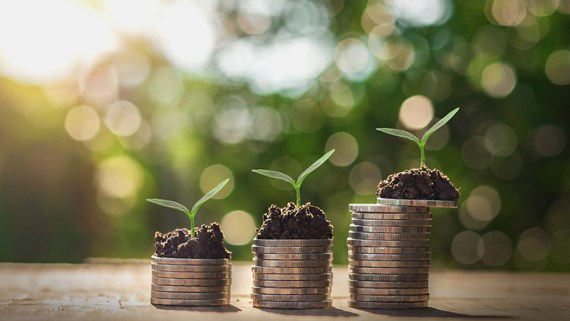 The links between entrepreneurship and philanthropy have grown much stronger in recent years, as illustrated by the number of initiatives which seek to combine the two. In this piece, James Maloney, a partner in Farrer & Co's Charities team, examines some of the most exciting examples in this trend.
The Giving Pledge was founded by some of the very highest profile philanthropic entrepreneurs. Comprising 204 of the world's wealthiest individuals, couples, and families, ranging in age from their 30s to their 90s. Globally, they represent 23 countries. The Giving Pledge provides a forum for philanthropists to discuss challenges, successes and failures.
The Founders Pledge has enabled a global group of tech entrepreneurs to commit to donate 2 per cent of their personal proceeds to a social cause of their choice following a business sale. Its pledgers have pledged $1.91bn to date, with $365m in fulfilled commitments and 1205 members.
There has also been an increasing willingness to bring the tools of business to bear for the benefit of philanthropy. Venture philanthropy applies venture capital investment principles – such as long-term investment and hands-on support – to the social-purpose sector.
Its key characteristics are:
high engagement
tailored financing
multi-year support
the provision of non-financial support, such as strategic planning advice, executive coaching and access to other networks
organisational capacity building, and
performance measurement.
Effective Altruism is a movement that emphasises the importance of scientific reasoning, economic research and impact when selecting a charitable cause to donate to, to maximise the amount of "good" achieved in the most efficient way possible.
A recently published report by Fidelity Charitable Entrepreneurs as Philanthropists (conducted in the US) provides insight into what distinguishes entrepreneurs' philanthropy. It found that entrepreneurs' median charitable giving is 50 per cent higher than that of non-entrepreneurs, and that this influences their approach to business in an increasing variety of way.
Traditionally, philanthropists have structured their giving by:
making donations directly to support charities (which can be traditional "chequebook" philanthropy)
establishing a foundation, sometimes bearing the founder's name, through which he or she retains a greater degree of control over how the funds are spent and takes on responsibility (with his or her trustees) for running a charity, and
using the services of a donor-advised fund, through which the philanthropist gives up a degree of control but also hands over onerous legal responsibilities to someone else.
We have found that entrepreneurs are making their mark on each of these options, while also formulating new forms of giving. Given the environment in which they have built their success, the entrepreneurs we work with are often motivated to fuse their financial and philanthropic aims; for example by taking part in social impact investing, by donating a percentage of the sale of each item to support a particular cause, or by devising solutions to some of the great challenges of our time.
As well as acting for entrepreneurs across a wide range of different industries Farrers also has many years' experience in working with private philanthropists who wish to fund or establish their own foundations, charities and social enterprises. This makes us uniquely positioned to provide support to these individuals, however they choose to structure their giving.
If you require further information about anything covered in this briefing, please contact James Maloney, or your usual contact at the firm on +44 (0)20 3375 7000.
This publication is a general summary of the law. It should not replace legal advice tailored to your specific circumstances.
© Farrer & Co LLP, September 2019