Inspiration Series: an interview with Charlotte Gentry, Founder of The IVF Network
Insight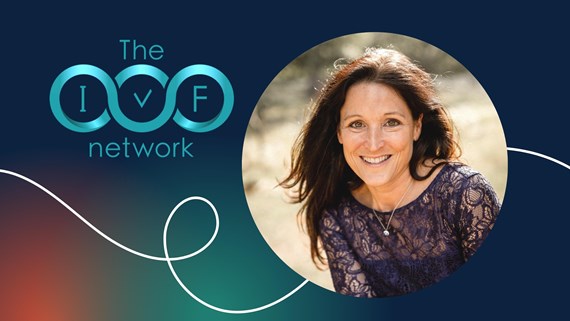 According to the NHS, around one in seven couples have fertility difficulties, with IVF (in vitro fertilisation) being one possible solution. But like many parents-to-be, Charlotte Gentry's experience of the process was a complex, expensive, and extremely emotional one. We caught up with Charlotte to find out more about how she combined her own disheartening IVF experiences with her entrepreneurial expertise to create something positive - a new business, The IVF Network, which offers the knowledge and support that she wished she'd had during her infertility journey.
Tell us about The IVF Network and what the digital platform offers to members?

The IVF Network launched in November 2021 to offer a diversity of opinion from top IVF specialists to those going through the IVF process, while also ultimately creating a social community of much-needed support for those on the same journey.
The platform is open to both individuals and corporates, and creates expert content in the form of live studio-based broadcasts (including Q&As) from IVF specialists for a nominal monthly fee. These launch twice a month, can be watched by members on demand, and cover a range of different IVF-focused topics, including the use of donors, surrogacy, and the genetic testing of embryos.
The IVF Network also provides resources to members in the form of blog articles and exclusive deals with Zita West, Natural Health Practice and Future You to name a few. The IVF process can often be an isolating one, but the Network aims to tackle this by allowing parents-to-be to connect with others sharing similar experiences.
Throughout the year, The IVF Network will also be hosting events such as an online Wellness Festival from 24-27 March 2022. This event will provide a variety of wellness resources to the Network's members such as fertility yoga, crystals and astrology, nutritional advice and how to deal with baby loss and the trauma of IVF failure.
What is your career background and what led you to set up the IVF Network?

I founded a corporate communications agency, Pure Communications Group, which I have been running for almost 20 years. However, it wasn't until around aged 40 that I met my husband and decided I wanted to have a child.
Like many, I had a difficult and often-discouraging six-year journey with IVF, starting during my late 30s and ending with my son at age 45.
From my experience, as navigating the IVF process is far from easy, a lot of people struggling with fertility often go to those specialists recommended by friends. But IVF is not a one-size-fits-all experience. I started off in a big London clinic that had been recommended to me, but the clinic had a poor bedside manner and left me feeling uncomfortable. I then moved to a small London clinic instead, but that was even more of a disaster (there was even one instance when my test results were lost). After eventually ending up at Guys Hospital, I had a truly positive experience and fell pregnant twice, but unfortunately, neither lasted.
People often put a lot of trust in one specialist and their knowledge. But a family friend of mine had travelled to America to seek a variety of advice, and after her successful trip, I made the decision to go there too. Before I went I obtained a diversity of opinion from six different IVF specialists in the UK; they all gave me the resounding response that this was definitely the right choice. This wasn't cheap and cost around £1,500-£2,000, but I really wished I'd had this information from the start of my journey. After having various consultations with the different clinics, I eventually picked one that led to the birth of my son.
My experience led me to want to help others to gain easier access to the information and different professional perspectives necessary to help them on their fertility journey.
As an entrepreneur, what is it that motivates and drives you?

I need to be in control of my own destiny and that's why I am the sole shareholder of both my businesses, having driven them on my own. I also have a strong desire to succeed and the ability to build something successful out of nothing is hugely gratifying.
How would you define a successful entrepreneur?

Successful entrepreneurs need to have tenacity, but also an all-rounded strategy as to how they're going to get something off the ground and a firm idea of who can help that process.
Who are the key figures working in the fertility space that inspire you and why?

Emma Cannon, a fertility guru and founder of The Fertility Clinic, specialises in areas such as crystals, nutrition, and dealing with trauma after baby loss. She was my acupuncturist during my IVF journey, and I find her hugely inspiring. She helps me to find the right specialists to deliver broadcasts on The IVF Network.
I'm also inspired by Tarek El-Toukhy, who was my IVF doctor at Guy's Hospital; he has an amazingly soft nature and makes me feel safe, which is so important for women going through such a difficult process.
What are your ambitions for the IVF Network for 2022?

My aim is to grow the Network's membership significantly and to have 15-20 corporates on board who have purchased memberships for their employees. And although we are UK based at the moment, I'd also like the Network to grow on a global scale, starting with the US. Watch this space!
See here for more information on how to become a member of The IVF Network.
This publication is a general summary of the law. It should not replace legal advice tailored to your specific circumstances.
© Farrer & Co LLP, March 2022