Louboutin: no more protection for red soled shoes?
news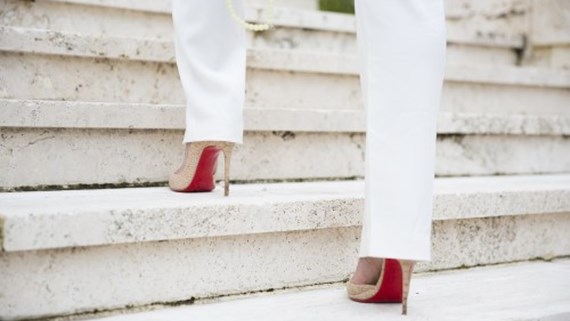 Christian Louboutin's iconic red soles have come under threat as an Advocate General of the European Court of Justice advised in a recent opinion that Louboutin's trade mark protection for the colour red in connection with a shoe sole may be invalid.
The opinion relates to an action brought by Louboutin against Dutch high-street chain Van Haren after Van Haren began selling high heels with red soles as part of its Fifth Avenue by Halle Berry line. The opinion is the latest set-back in Louboutin's attempts to assert the exclusive right to use red on the soles of high heeled shoes.
The AG found that a trade mark combining colour and shape may be refused or declared invalid on the grounds set out under EU trade mark law. On his interpretation, Louboutin's trade mark – which consists of the colour red applied to the sole of a shoe – could be compromised.
The case is interesting as, even though red soled shoes may be immediately recognised by the public as deriving from Louboutin, Louboutin has been unable to persuade the AG thus far that he should have monopoly rights to use the colour on his products. Indeed, while the AG said that he was sympathetic to Louboutin's arguments, he stated that the reputation of the asserted trade mark and Louboutin were not relevant to his assessment.
The AG's opinion is not the end of the road for Louboutin's fight, and the case will now proceed to the ECJ which will have to decide whether to follow his reasoning.
Onlookers in the luxury brand world will be watching the decision in this case carefully. If the AG's opinion is followed, it is possible that Louboutin would no longer be able to assert exclusive rights over the use of red on the soles of shoes, leaving others free to do so. The case is a useful reminder of the importance of securing IP rights when seeking to protect and enforce luxury brands.
If you require further information on anything covered in this briefing please contact Emily Arnold or your usual contact at the firm on 020 3375 7000.
This publication is a general summary of the law. It should not replace legal advice tailored to your specific circumstances.
© Farrer & Co LLP, February 2018