More restrictions for commercial landlords
Insight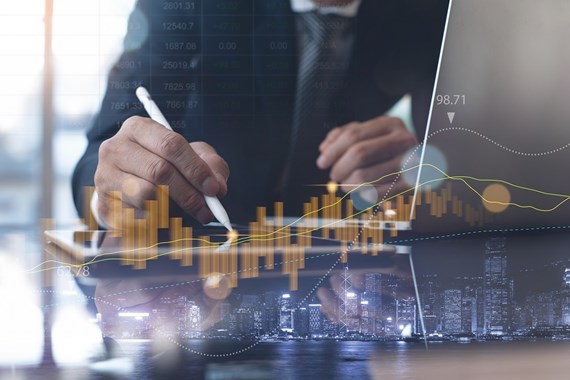 The hotly anticipated Corporate Insolvency and Governance Bill (the Bill) was published on 20 May, confirming the restrictions on statutory demands and winding up petitions during COVID-19. It also brings in a raft of new insolvency provisions which were in discussion before the crisis hit. The Bill sets out the detail we were expecting, but goes further than some envisaged.
Statutory demands and winding up petitions


Where a statutory demand was served between 1 March and 30 June (or later if the Bill is delayed through Parliament), any resulting winding up petition presented from 27 April will be void.
Any winding up petition presented from 27 April to 30 June (or, again, later if delayed) will be invalid unless the creditor can show that it has reasonable grounds for believing that coronavirus has not had a financial effect on the company, or that the relevant facts for the petition would have been the same even if coronavirus had not had that effect. Any existing winding up orders made since 27 April are void if the same requirement is not met.
These measures appear to affect all winding up petitions, not just those for unpaid rents, and they create a significant hurdle for creditors. It will be extremely difficult to prove that coronavirus has not had an effect on the finances of a business.
Company moratorium


Companies and LLPs that cannot pay their debts (or are unlikely to be able to) can apply to court for a moratorium, if an insolvency practitioner certifies that the company is likely to be rescued by one. This would give the company an initial 20 business days' breathing space, in which no legal action could be taken against it. This period can be extended, first by a further 20 business days and then (with creditor or court consent) to a year.
This moratorium prevents any forfeiture, statutory demand, winding up petition, debt claims (for pre-moratorium debts) and, with certain narrow exceptions, enforcing any security. The inability to enforce security could in some cases prevent a landlord drawing down on a rent deposit, depending on the terms of the deposit. The Bill does not mention Commercial Rent Arrears Recovery specifically, but by analogy with the statutory moratorium that currently exists for insolvency situations, we would expect the Bill to prevent such action too.
Viable options


This all leaves landlords with very few options as regards recovering unpaid rents. As mentioned in our previous article, there is a temporary ban on forfeiture, and Commercial Rent Arrears Recovery is only possible where 90 days' rent is due and unpaid. The government has been asked to consider stepping in to pay certain rents so commercial landlords don't lose out, in what has been called a "space furlough scheme", but at the time of writing the government has not agreed to this.
As a first step, it might be worthwhile to review the terms of any rent deposit now, to assess whether action would need to be taken before the Bill becomes law. In any case, rent deposits contain limited funds and tenants may have difficulty topping them up.
There appear then to be only two viable avenues, short of agreeing a surrender: a debt claim, or pursuing third parties, such as guarantors, sub-tenants and any former tenants whose obligations continue. The last of these could be relevant where the lease was entered into before 1 January 1996, or where the previous tenant has given an Authorised Guarantee Agreement. In the current circumstances, however, it is anyone's guess as to how a court would respond to these attempts, and where pursuing third parties, there are strict requirements as to the timing of notices served.
The government has repeatedly urged landlords and tenants to try to work together during this crisis, and there remain advantages to this approach: landlords avoid the costs of running empty properties and tenant loyalty is likely to increase.
The Bill must still progress through Parliament, and may yet be amended before it is brought into force (expected to be at the start of June). The situation is changing rapidly, and advice should always be sought for your specific circumstances.
If you require further information about anything covered in this briefing, please contact Nyla Yousuf, Shona Ray Ferguson, or your usual contact at the firm on +44 (0)20 3375 7000.
This publication is a general summary of the law. It should not replace legal advice tailored to your specific circumstances.
© Farrer & Co LLP, May 2020