Practical advice for businesses dealing with COVID-19
Insight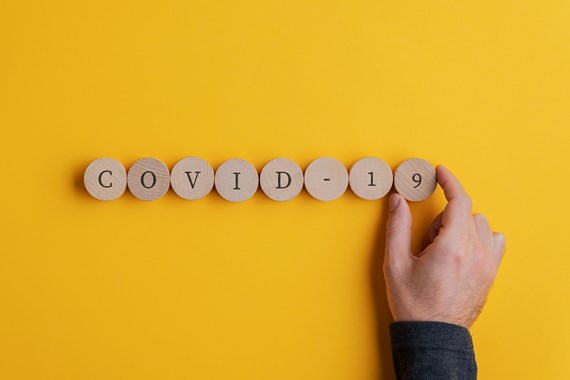 We are living through uncertain and rapidly changing times. All businesses will be tested severely over the coming months, as the impact of COVID-19 is felt globally.

The UK Government has set out a package of emergency measures to support businesses throughout this period of disruption. A lot of the detail is yet to be released, but we have already heard a number of helpful financial elements.

These include:
The Job Retention Scheme
Deferral of VAT payments for certain businesses
A 12-month business rates holiday for certain businesses involved in retail, hospitality, leisure and nurseries
New lending facilities from the Bank of England for larger businesses and a separate scheme for smaller businesses.
We believe that this is an appropriate time to outline what we know so far, whilst also recognising the gaps in the information available. We will be providing further updates as additional information is released and when it is helpful to do so.

We have therefore put together some practical advice around key issues we believe that businesses are already facing or likely to face in four core areas over the coming months:
Government support measures
Employment
Property, and
Insolvency concerns.
Our intention is to continue to provide updates on these core topics and others that may arise as and when we have further practical information to share with you. We have a dedicated hub on our website and you can access that here.

We hope that these updates are helpful. If you think there are any steps we can take to improve these updates or provide further information please do let us know. We are very keen to hear from you and update and further enhance the support we are offering.

Below is a summary of each of the articles attached to this email. You can click through to read the full article.

We have also included below some helpful links our experts are using to keep in touch with the latest information as it is made available. Whilst we cannot take responsibility for these external links we thought you might find this information helpful between updates.
Government support measures

The government has announced a number of economic rescue measures aimed at supporting businesses through the disruption being caused by COVID-19. Businesses will be seeking access to these schemes to help them address previously unimaginable challenges, from short-term cash flow issues to questions of long-term sustainability.

The Government support is coming from two principal routes:

Funding schemes: On 17 March 2020, the chancellor of the exchequer, Rishi Sunak, through the Bank of England and HM Treasury, announced an "unprecedented" package of government- backed temporary financial measures and schemes to support businesses during the COVID-19 situation. The lending will be available under two schemes, both will be operational from 23 March 2020:

-The COVID-19 Corporate Financing Facility ("CCFF"); and
-The Coronavirus Business Interruption Loan Scheme ("CBILS").

These two schemes are in addition to the Bank of England's Term Funding Scheme for SMEs which is designed to provide additional liquidity to banks in order to provide additional capacity to lend to UK businesses.

More details in relation to the CCFF and CBILS scheme, and the Term Funding Scheme can be found in the note prepared by Simon Ward, Peter O'Connell and Suzanne Conticelli.

You can find the full briefing here.


Tax: Businesses will also be looking to seek relief through the measures being implemented through the tax system by HMRC. These range from deferral of tax payments to Business Rates holidays for certain businesses. Tax associate, James Bromley has outlined details of various measures which may provide some relief to businesses in an article on Coronavirus and the UK Tax System.

You can find the full briefing here.

Details of the various schemes are inevitably still being finalised, given the speed at which they have been drawn up and announced. Businesses that are seeking to benefit from these schemes will be looking to HMRC and Government to implement the systems to provide the support as a matter of urgency.

The Government's website on Business Support measures is a useful resource for businesses looking to access support.

Employment

Given the uncertain economic situation that the COVID-19 pandemic has given rise to, many employers will be forced to explore means of mitigating, where possible, the financial consequences of the crisis eg through reductions in hours, lay-off, and redundancies of employees.

Katie Fudakowski's note provides a summary of the options that may be open to employers. It considers the different approaches depending on employee status (such as employees, workers, freelancers, and zero-hours workers), as well as highlighting potential pitfalls. The note also explores the potential impact of the Government's Coronavirus Job Retention Scheme for different categories of worker.

You can find the full briefing here.

Details of the Coronavirus Job Retention Scheme were announced by the Chancellor, Rishi Sunak, on Friday 20 March. Under this scheme, the Government plans to step in and help pay the wages of people who would otherwise be laid off without pay or made redundant as a result of the Coronavirus crisis. Under the Job Retention Scheme, any such employees would be "furloughed" (ie only temporarily laid off). David Hunt and Amy Wren summarise what we know about the Job Retention Scheme in their note.

You can find the full briefing here.

We appreciate that concern about employees will be at the forefront of businesses' minds in these challenging times. Our Employment blog will continue to consider the key issues employers will be grappling with.

The Government guidance for employers on Coronavirus is a useful resource for businesses.

Property

Many businesses will be considering their position in respect of property, either as a landlord or a tenant. Many businesses will have been required to close their doors as part of the measures taken by Government to address the current crisis.

Mark Gauguier and Jo Ord's article considers the impact of COVID-19 on the commercial landlord and tenant relationship. The very different needs and wishes of property owners and business occupiers can give rise to friction at the best of times; when the squeeze is on, however, the bonds that tie the parties together can be stretched to their very limits. The unique circumstances we are living through is already putting more pressure on commercial tenants than most practitioners can recall experiencing, and it is only likely to get worse. The note considers the position for landlords and tenants in these extraordinary times.

You can find the full briefing here.

The construction industry has been hit hard by the crisis, with developers having to down tools and facing the contractual, financial and human consequences that follow the suspension of development projects. Edward Banyard Smith looks at the issues facing contractors in deciding whether to continue working in light of COVID-19 and the contractual consequences of halting work.

You can find the full briefing here.

Insolvency concerns

We understand that many businesses are already facing difficult decisions. Where a company is facing financial issues, it is important that the board of directors carefully considers the solvency of the company and their obligations in this circumstance.

The key points for boards to consider are:

Constantly monitor whether the company has a reasonable prospect of avoiding insolvency
Take appropriate professional advice and follow it
Ensure access to reliable financial information and constantly update and monitor that information
Put the interests of creditors first
Meet regularly and minute your deliberations.

You can find there full briefing here.

Boards should be reassured that the law does not require them to be perfect or to have access to perfect information. Most companies facing such challenges face uncertainty and have to manage risks and the law acknowledges this. What it does expect is for a board to act reasonably and take reasonable steps before acting. Our note aims to help boards navigate what that means.

We should also highlight that the government is currently considering whether to provide some further comfort to boards grappling with these issues and we will provide further updates in due course.

We are living through a complex, and fast developing situation, and this brings with it much for individuals and businesses to think about. Clearly there is no "one size fits all" approach, since the types of issues faced will depend on the specific nature of your business.

We hope that this bulletin has provided some practical guidance, as we continue to support our clients' efforts to mitigate the difficulties they may face during this time.

Please note, this bulletin does not constitute legal advice and the position is moving rapidly. It is recommended that the latest government guidance is checked as this is changing daily. If you require further information on anything covered in this briefing, please contact David Fletcher or your usual contact in the firm. Further information can also be found on our website and we will be providing further updates on some additional resources we will be making available shortly.

Please do stay safe and well. We are here to help work with you during these difficult times.

If you require further information about anything covered in this bulletin, please contact David Fletcher, or your usual contact at the firm on +44 (0)20 3375 7000.

This publication is a general summary of the law. It should not replace legal advice tailored to your specific circumstances.

© Farrer & Co LLP, March 2020
Back to

top