Sex and Succession
Insight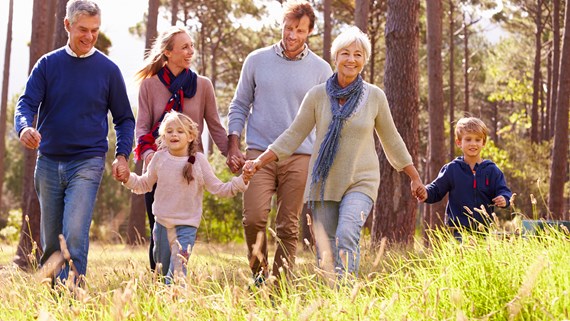 Much of our law relating to the ownership of property, rights of succession and the interpretation of Wills and Trusts is of great antiquity. Whilst structurally it has stood the tests of time well, there are areas where changes in society and attitudes are creating the need for clients and their advisers to address questions which were hitherto unthinkable. In the 20th Century changes in social attitudes and the law in relation to the legitimacy and adoption of children had implications for the interpretation of Wills and Trusts; in the 21st Century similar challenges are arising because of civil partnerships, same-sex marriage, assisted conception and gender reassignment.
Pride and Prejudice Revisited
A 21st Century Mr Bennett (who has disentailed Longbourne), having seen Jane, Elizabeth, Mary and Kitty all advantageously married, makes a Will which is dated 1 January 2014. In it he leaves Longbourne in trust for the wayward Lydia (expressed as 'my youngest daughter') for life and thereafter for her children, granting her power to appoint a life interest to her surviving spouse. Mr Bennett dies on 30 November 2017. Lydia, who has for some time been living as a man, has been in a relationship with Georgiana Darcy and in 2010 they entered into a civil partnership. In 2017 Lydia applies for a gender reassignment certificate, which is issued on 31 October 2017. Following Mr Bennett's death they both settle at Longbourne, and by means of an in vitro procedure, to which they both agree, Georgiana gives birth to a daughter, Anne. By her Will, Lydia appoints a life interest to Georgiana (thus securing IHT spouse exemption). Lydia dies suddenly in 2018.
Marriage and Civil Partnership
The Civil Partnership Act 2004 introduced an equivalent status to marriage for persons of the same-sex and gave civil partners the tax exemptions previously only available to married couples. A civil partner is not automatically treated as a spouse for the interpretation of legal documents, although in some circumstances this will be the case. Since 13 March 2014 The Marriage (Same Sex Couples) Act 2013 has also enabled samesex marriage in England and Wales. In Scotland it took effect on 16 December 2014. It is not recognised in Northern Ireland, but the Act provides that a same-sex marriage entered into in England and Wales is recognised as a civil partnership there. The 2013 Act provides that a same-sex marriage has the same legal consequence as an opposite-sex marriage, but it does not alter the effect of any legal instrument made before the Act came into force.
Mr Bennett's Will was made before the 2013 Act came into force. If he did not refer to 'spouse or civil partner' then Lydia will be unable to appoint a life interest to Georgiana. If Mr Bennett had made his Will after 13 March 2014, that appointment would be valid. Wills and Settlements should be reviewed where there are possible questions arising from a beneficiary entering into a Civil Partnership or same-sex marriage.
Assisted Conception
There have been two Human Fertilisation and Embryology Acts (HFEA) – 1990 and 2008. With effect from 1 August 1991 a woman who is pregnant and has a child as a result of an in vitro procedure (regardless of the source of egg(s) and/or sperm) is to be treated for all purposes as the mother of the child. This is retroactive and applies, for instance, to entitlement under pre-existing Settlements. It is possible to exclude its application, but the practical implications of doing so should be considered carefully, bearing in mind the comprehensive effect of the legislation and the extremely private and confidential nature of the in vitro procedure.
The paternity of a child conceived by this means is a little more complicated. Under the 1990 Act, when the mother is married, regardless of the source of the sperm, her husband will be regarded as the father unless it is shown that he did not consent to the procedure. A man is not treated as the father if he is merely the donor of the sperm or if his sperm is used after his death. Under the 2008 Act, the other parent can be either a man (in which case the rule is broadly the same as the 1990 Act) or another woman if the mother is, at the time of the assisted fertilisation, party to a civil partnership or same-sex marriage, unless it is shown that she (the other woman) did not consent to the procedure. A woman is not treated as the other parent merely because of egg donation. Whilst these rules can affect the devolution of property within a Settlement, none of them affects the passing of a hereditary title or of property devolving with that title.
Anne will therefore be treated for all purposes as the child of Lydia and Georgiana and will be able to inherit Longbourne on Lydia's death, regardless of the date of Mr Bennett's Will, provided he did not exclude the application of the 2008 Act.
Surrogacy
Under the HFEA 2008 referred to above two people may apply to court for a Parental Order providing for a child to be treated as theirs in law if (1) the child has been carried by another woman as a result of an in vitro procedure, (2) the eggs or sperm of one of the applicants was used to create the embryo, and (3) the applicants are married, civil partners or living as partners in an enduring relationship. If the order is made, the child will be treated in law as the child of the applicants with effect from the date of the order. The actual legal provisions are more detailed than this. Whilst this could have obvious consequences for the succession of property, a Parental Order under the 2008 Act does not affect the passing of hereditary titles or of property devolved with that title.
The effect of a Parental Order is subject to express contrary intention in the legal documents. So, if, instead of giving birth to Anne herself, Georgiana had one of her eggs used in an in vitro procedure using donated sperm and a surrogate mother, provided Lydia consented and a Parental Order is made, Anne would be entitled to inherit Longbourne.
Gender Reassignment
Until the Gender Recognition Act 2004 a person's gender was determined at birth and thereafter could not be changed – by surgery, choice or other event. Under the 2004 Act a person of either gender who is at least 18 may apply for a Gender Recognition Certificate on the basis of either living in the other gender or having changed gender under the law of another country. The issue of a Gender Recognition Certificate and a new Birth Certificate mean that, from the date of issue, the individual will be considered in the eyes of the law to have the gender they identify with (man or woman only) rather than the gender that was recorded at birth. The 2004 Act was at the time groundbreaking in that it allowed trans individuals to have their acquired gender legally recognised without having first had surgical treatment.
The Act does not have retrospective effect, does not affect the person's status as mother or father of a child, and does not affect the passing of hereditary titles or devolution of property devolved with such a title. Its effect may also be expressly excluded from a Will or Settlement. Subject to that, it does apply to any Will or instrument made on or after 4 April 2005. Mr Bennett left Longbourne to his 'youngest daughter'. His Will was made before the issue of Lydia's Gender Recognition Certificate, so as a matter of construction it is probable that her life interest will take effect even though her Gender Recognition Certificate was issued before his death. It is not clear how the 2004 Act affects existing interests: for instance, whether an income interest given exclusively to a male beneficiary under a Settlement ceases on the issue of a Gender Recognition Certificate under which that beneficiary becomes recognised as a female. There is protection for trustees in the legislation in so far as they are not under a duty to enquire, before distributing property, whether a certificate under the Act has been issued or revoked.
The Future
The Government has recently consulted upon possible changes to the Gender Recognition Act, to make the process for a trans person obtaining a Recognition Certificate less intrusive and bureaucratic. They are also considering whether to recognise non-binary gender identity – a concept hitherto unknown to the law. That could give rise to some even more difficult succession questions.
It is noteworthy that virtually all the legislation that has been passed to give effect to these changes in society has expressly excluded application to the passing of hereditary titles and property devolved with those titles. Moreover, so far, the various attempts to reform the devolution of hereditary titles and to introduce gender equality have (with the notable exception of the Succession to the Crown Act 2013) failed to pass through Parliament. None of the legislation has inhibited the succession of property down a line limited by gender, despite the wide-ranging anti-discrimination measures contained in the Equality Act 2010. Nevertheless, in the right circumstances an application to the Court under the Variation of Trusts Act 1958 could surely provide a means to secure female succession to property devolved with a title, or the means to overcome an outdated Settlement providing exclusively for male (or female) beneficiaries.
If you require further information about anything covered in this briefing note, please contact Rhoddy Voremberg, or your usual contact at the firm on +44 (0)20 3375 7000.
This publication is a general summary of the law. It should not replace legal advice tailored to your specific circumstances.
© Farrer & Co LLP, January 2019