The demise of section 21?
Insight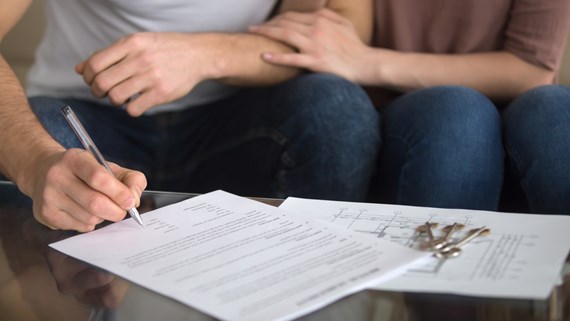 Landlords were dismayed by the recent news that the government plans to abolish section 21 notices, sometimes known as 'no fault evictions'. This headline-grabbing proposal could be the latest step in the slow erosion of section 21.
Background


Section 21 notices came into effect under the Housing Act 1988 and meant that an assured shorthold tenancy could be terminated by a landlord giving the tenant a minimum of two months' notice without the need to prove any fault.
Prior to 1989, tenants had significantly more security of tenure under the Rent Acts of the 1970s. Landlords were unable to regain possession of their properties unless they could prove the tenant was at fault. Even then, the court often had discretion whether to grant an order for possession. Section 21 therefore created a more dynamic private rental sector, attracting landlords who knew they could take their property back when they needed it.
Consultation


The government's announcement follows their consultation on introducing a standard three-year residential tenancy to increase security of tenure. The main finding was that tenancy duration does not appear to be the main issue, as there was no single term that would suit everyone, so attention has shifted to section 21 notices.
Another finding from the consultation was that landlords rely on section 21 notices because of problems with fault-based evictions under section 8 of the Housing Act 1988. Section 8 notices require the landlord to prove certain grounds, such as non-payment of rent or a breach of the tenancy agreement, but the process is cumbersome and there are delays in the courts. This has prompted the government to propose improvements to the section 8 process, suggesting new grounds for possession – such as the landlord selling the property or moving in – and streamlining the court process through digitisation.
Housing supply


The government stated in its response to the consultation that it does not intend to discourage landlords from providing good quality rental accommodation, but it is very difficult to see how abolishing section 21 can avoid that result. Smaller landlords are already questioning whether renting out their properties is viable, given the recent spate of new regulation and tax changes intended to put people off letting out their properties, and this could be the nail in the coffin for many more. If supply decreases while demand remains stable, rents will increase, so this proposal might not even help the group the government is targeting.
Implementation


The government has promised a further consultation to settle the detail. There have also been reports that this was a personal project for Theresa May, so there is no guarantee that her successor will support it. Add to that current constitutional distractions taking up parliamentary time, and we may be a long way yet from seeing this proposal come to pass.
County court restrictions


Aside from these proposals, there are some very real problems occurring in the county courts, where tenants have been challenging landlords' attempts to terminate tenancies by alleging breaches of tenancy deposit scheme provisions and other requirements.
In particular, some recent cases have held that, where a landlord has not served a gas safety certificate on the tenant before they move in, a section 21 notice can never be valid in relation to that tenancy. This is because the requirement is incapable of being remedied once the tenant takes occupation. This effectively turns an assured shorthold tenancy into an assured tenancy, which cannot have been the intention of Parliament.
County court cases are technically not binding, but they can be persuasive, so landlords should be sure to provide gas safety certificates before new tenancies begin and keep records that they have done so.
Fitness for human habitation


The government's agenda to protect tenants continues with two new pieces of legislation which can affect the operation of section 21.
The first is the Homes (Fitness for Human Habitation) Act 2018 (2018 Act), which came into force on 20 March. It implies into certain residential tenancies a landlord's covenant that the property – including any common areas – will be fit for human habitation, both at the start and throughout the term of the tenancy. If there is a breach, the tenant would be able to sue the landlord for compensation or for 'specific performance' (a court order requiring the problem to be remedied).
'Fitness for human habitation' is defined partly by reference to the hazards within the Housing Health and Safety Rating System, under which the local authority can serve notices on a landlord or carry out works if certain problems are identified (set out in government guidance). Added to these hazards are some additional matters: repair, stability, freedom from damp, internal arrangement, space, natural lighting, ventilation, water supply, drainage and sanitary conveniences, and facilities for preparing and cooking food and for water disposal.
In reality, this new legislation does not impose on landlords any greater obligations than they should already be fulfilling as part of good estate management. It could, however, encourage some tenants to use the phrase 'fitness for human habitation' in an emotive way as they pursue the landlord for issues which might previously have been directed
solely to the local authority.
What tenancies does it apply to?
The 2018 Act applies to all tenancies of a dwelling let 'wholly or mainly for human habitation' for less than 7 years, granted in England on or after 20 March 2019 (including renewals and new periodic tenancies, such as those arising after an AST fixed term). This includes assured tenancies, assured shorthold tenancies, Rent Act 1977 tenancies and agricultural occupancies. From 20 March 2020, the 2018 Act will also apply to existing periodic tenancies.
The 2018 Act does not apply to licences or lodger arrangements. The one exception is properties occupied by agricultural workers as part of their employment, even if there is no tenancy in place; the legislation expressly includes these.
Farm business tenancies and Agricultural Holdings Act 1986 tenancies are not affected by the 2018 Act, but residential sub-tenancies out of those leases are.
What does the landlord need to do?
As well as inspecting the property regularly and keeping accurate records of inspections, works and attempts to obtain third party consent (if required), it will be worthwhile engaging constructively with tenants about repair complaints. If a tenant feels that a landlord has not dealt 'adequately' with a complaint, and they also complain to the local authority, the 'retaliatory eviction' legislation could be engaged. This means a section 21 notice to terminate the tenancy could be invalid in certain circumstances.
Tenant fees


From 1 June 2019, the payments that landlords and agents can require from certain tenants will be limited to those permitted by the Tenant Fees Act 2019 (2019 Act).
This applies to assured shorthold tenancies, student accommodation and most residential licences, in England only. Initially the 2019 Act will only apply to new and renewal tenancies and licences (excluding periodic tenancies) but after one year it will also apply to all existing periodic tenancies and licences.
The 2019 Act caps deposits at five weeks' rent, unless the annual rent is £50,000 or more in which case it is six weeks' rent. Holding deposits cannot exceed one weeks' rent and must normally be fully repaid. There are other permitted charges, mostly limited to actual or reasonable costs, such as for loss of keys, late payment of rent, early termination and utilities.
Any tenancy terms which breach the restrictions will not bind the tenant or licensee, and there are potential fines (up to £30,000) and criminal offences for landlords. Tenants and licensees will be able to pursue the landlord or agent for any amounts paid (plus interest), and landlords will be unable to serve section 21 notices while they are holding prohibited payments.
Even if section 21 is not abolished, the government's push to restrict its use shows no sign of abating.
If you require further information about anything covered in this briefing, please contact Shona Ray Ferguson, or your usual contact at the firm on +44 (0)20 3375 7000.
This publication is a general summary of the law. It should not replace legal advice tailored to your specific circumstances.
© Farrer & Co LLP, July 2019