The FCA advice guidance boundary review
Insight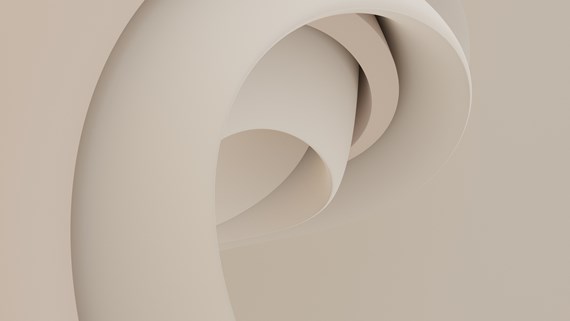 As part of the Edinburgh Reforms, the Treasury and the FCA were tasked with reviewing the boundary between regulated financial advice and financial guidance (The Review). The FCA published an update on this ongoing work in August 2023, alongside some clarification on how firms could support consumers without straying into personal recommendations, as well as an update on the core investment advice regime.
The Review aims to ensure that consumers get the help they need at the time they want it and at a cost that is affordable to help them make informed financial decisions. The idea behind publishing examples where conversations with consumers would not constitute personal recommendations is to give comfort to firms who want to support customers more, particularly given the increased cost of living, pending the outcome of the Review.
Background
In September 2021, the FCA published its Consumer Investments Strategy, following a call for input on the market and a review of its own data and intelligence.
FCA research had found that 15.6m adults held investible assets of £10,000 or more. Of these, over a third held their assets entirely in cash, and a further 18 per cent held more than 75 per cent in cash. The FCA was concerned that some of these consumers may have been interested in investing some of this money but were not sure how to seek support and advice.
The FCA was also concerned that more young people were holding high risk investments such as cryptoassets and crowdfunding investments, potentially without understanding they could lose all their funds.
The FCA's key aims were to ensure that consumers:
Could access the advice and support they needed,
Properly understood any risks they were taking, and
Were protected from scams and fraud.

The FCA also wants consumers to know how to seek redress if necessary, and that the cost of this would be met by firms in a fairer way.
As part of this strategy, in November 2022 the FCA published a consultation on broadening access to financial advice for mainstream investments. It proposed a new core investment advice regime, which would allow firms to provide consumers with straightforward financial needs better access to simplified investment advice regarding mainstream products, specifically stocks and shares ISAs. Under the proposals the amount that could be invested through the regime was to be limited to the annual ISA subscription cap, currently £20,000.
In August 2023 the FCA announced that, taking account of feedback received, it was not continuing with these proposals as originally envisaged and would incorporate development of the proposals in the Review which has a broader scope and potential for more substantial change.
Update on the advice guidance boundary review
In its August 2023 update, the FCA set out themes and insights that it had gained from its initial work:
Making changes to regulated advice was not the only solution: firms need to provide flexible forms of support to consumers,
Firms and consumers would need to manage rather than eliminate risk. Risk is a key driver of costs to firms and therefore consumers, which then impacts the availability of support.
The Review will need to focus on outcomes and design a regulatory system where commercially viable models of support can emerge.
The Review should build on the Consumer Duty, to ensure that consumer protection remains at the core of any future regime and that it is outcomes-focussed.

Clarifying the boundary
Pending the outcome of the Review, the FCA also published some information on how firms could provide greater support to consumers making investment decisions, based on existing rules and guidance. The FCA makes clear that the information it has provided does not change existing regulatory requirements, but includes practical examples of where it considers the advice guidance boundary currently falls. The examples helpfully consider firms' obligations under the Consumer Duty.
The FCA notes that for authorised firms the relevant boundary is typically not the giving of advice, but the giving of a personal recommendation. A personal recommendation is "a recommendation made to an investor or potential investor in relation to a security, structured deposit or relevant investment, that is presented as suitable for the person to whom the recommendation is made, or is based on a consideration of that person's circumstances", and in respect of which detailed rules and requirements apply.
For advice that falls short of a personal recommendation, although detailed rules do not apply, a firm must still comply with certain high level standards including the Consumer Duty, as well as other high level rules in the Conduct of Business Sourcebook (COBS) to act in the clients best interests and be clear, fair and not misleading.
The FCA notes that certain support does not amount to investment advice to begin with (and so cannot be a personal recommendation). This includes:
Purely factual information. Where support is purely factual information that does not contain an opinion or value judgment, and does not suggest any course of action, and
Information that does not relate to a particular investment. On its own generic advice, including on the merits of different types of investment, such as investment trusts versus unit trust, does not amount to investment advice.

The FCA includes other examples of support which may involve giving advice, but which do not amount to a personal recommendation. These include where:
A recommendation is issued exclusively to the public, for example, a recommendation to all a firm's customers that they take a particular course of action, or
Where a firm provides its views on the general advantages and disadvantages of investors taking a particular course of action, as long as it does not imply that this is the right course of action for that customer, or that its view is based on that customer's personal circumstances. The FCA notes that a firm may use an appropriately and fairly worded disclaimer to help make clear that it is not issuing a personal recommendation.

Interaction with the Consumer Duty
The FCA reminds firms that the Consumer Duty requires them to enable and support retail customers to pursue their financial objectives. The FCA does not want firms to be reticent in giving support because they are overly cautious about giving regulated financial advice. The FCA has therefore also provided practical examples of where the FCA expect firms to comply with the Consumer Duty and can do so without giving a personal recommendation. These are as follows:
The FCA considers it would be appropriate for a firm to contact the customer with significant cash funds on a platform to point out the drawbacks of holding funds in cash, and that greater returns from investments might be possible. In line with its recent communications regarding cash savings the FCA and ICO would consider this to be acceptable even if a consumer had opted out of marketing communications, if presented in a neutral tone and without encouraging or promoting a particular product.
Where a customer would like to transfer their pension to a different provider, or withdraw funds from their pension, and the firm is aware that the customer might suffer unintended adverse consequences as a result, the firm could outline the risks and explain their current benefits.
Where a customer wants to reduce or stop paying pension contributions due to cost of living pressures, the firm could make the customer aware of the short and long-term risks of doing so, including sustainability through retirement.
Where the firm suspects that the customer might be the victim of a scam or fraud and helps the customer avoid harm by providing appropriate warnings and encourages the customer to seek financial advice before proceeding.
Where a firm considers that a customer's portfolio might not be in line with their current needs and so wishes to invite them to meet an adviser to carry out a review. This initial communication would not constitute a personal recommendation.

The FCA reminds firms that PERG 8 Annex 1 provides further examples of what is and is not a personal recommendation, as well as other advice.
Next steps
The FCA plans to publish a further update in a policy paper in the autumn.
This publication is a general summary of the law. It should not replace legal advice tailored to your specific circumstances.
© Farrer & Co LLP, August 2023