What makes you different: an interview with Dr Ewoma Ukeleghe, founder of SKNDOCTOR, on diversity and inclusivity in entrepreneurship
Insight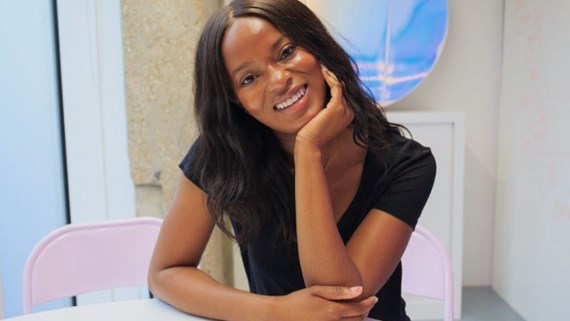 Back in June, in the middle of the coronavirus pandemic and the Black Lives Matter movement, Beyoncé's "Dear Class of 2020" speech to those graduating during lockdown powerfully confronted racial disparity and took social media by storm. Reflecting on her music career, Beyoncé commented that "not enough black women had a seat at the table, so I had to go and chop down that wood and build my own table. Then I had to invite the best there to have a seat". Whilst being an entrepreneur is essentially all about building your own table, for BAME founders it is a difficult task, and for female BAME founders, it is unfortunately even tougher. Yet diversity has the amazing ability to disrupt, to open new doors and to bring different ideas, and it is therefore a real asset for businesses, and more broadly the world of entrepreneurship. Creating inclusive environments also undoubtedly encourages a greater number of budding entrepreneurs to pursue their dreams, whilst simultaneously attracting a wider variety of consumers and clients to their businesses. We spoke to Dr Ewoma, founder of skincare treatment clinic, SKNDOCTOR, to find out more about her experiences of diversity and inclusivity in entrepreneurship and in building a table within her brand and business that is big enough for all.
Tell us a bit about SKNDOCTOR and what stage you are at with your business?


SKNDOCTOR is essentially an expert led skincare solutions brand both in real life and online aimed at a diverse community. The business was established in 2016 but has only become my full-time job since March 2019. Up until that point, I managed it as a side hustle alongside my hospital work, although at the start of 2018 the company settled into its Soho clinic space.
Revenue and profile wise SKNDOCTOR has grown exponentially and I have worked with brands such as Glossier and Bioderma, as well as being featured in publications such as Vogue, Refinery 29, Evening Standard, BBC and The Guardian. I also post educational content on my Instagram, such as through the series "Dear Doctor" in which I essentially play a skincare Agony Aunt, and we have had people from all over the world tune in.
In terms of finances, the initial financing for SKNDOCTOR came from a business loan, and it is currently just me, two admin staff and an intern…for now at least!
Having previously worked as a doctor for the NHS, what made you decide to start your own business?


In many ways it started with a push. I graduated from medical school in 2015 but quickly became disillusioned with the career I had chosen. I was working in unsafe and under-resourced conditions and regularly put in compromising situations. BAME doctors are disproportionately represented in medicine, and patients would often say to me "oh you're a doctor? But you don't look like a doctor…". To cut a long story short, in the end I was unfairly dismissed after raising patient safety concerns, and that pushed me to realise that I wanted a creative career and one that allowed me to have my own identity, to live life on my own terms, and most importantly a job that did not require me to minimise myself in order to thrive.
How have your experiences of diversity and inclusivity as an entrepreneur differed to your experiences as a doctor?


I would say I experienced exclusivity far more as a doctor, and from my experiences there is a little bit more meritocracy within entrepreneurship. If you have a great product or service and an engaged audience, that will translate into money and other such rewards. In the workplace, however, you can be the best but still overlooked when it comes to promotions.

BAME entrepreneurs nevertheless do really need to work hard and we need to work twice as hard to get half as much, right from the conception of the idea. I always have to stress my position as a medical doctor and CEO in any business interaction in order to be taken seriously as a (youthful looking!) black woman.
VCs also do not really support entrepreneurs like me, and so getting investors to understand the value of my brand is not easy. For example, I remember pitching my business to an industry accelerator programme, and despite giving evidence of rapid growth, repeat paying customers and a unique vision of where I see the company going, the interviewer was not impressed and simply said that VCs do not invest in consultancy businesses. I was not fazed by her short-sighted response, as I have unwavering confidence in the brand I have built! The irony was that the accelerator was promoted as being diverse and for BAME founders!
As a solo founder, have you been able to create your own networks?


This is a work in progress for me and the founder world is inevitably lonely, which is why it is important to have a circle of people who get it and understand the sacrifices I have made. I have managed to meet other female entrepreneurs through BAME women I know, such as through Sharmadean Reid, founder of Beautystack, whom I contacted on social media.
I am also trying to expand my network beyond aesthetics as seeing how friends run their businesses in other industries provides me with new ideas. It has also been important for me to build relationships with journalists and other brands in order to grow my business.
How are the beauty and aesthetics industries tackling diversity and inclusivity, or failing to?


There are no doubt some positive examples, such as the launch of Rihanna's makeup brand, Fenty Beauty. This was a real milestone in the world of colour cosmetics, as her line is far more inclusive for women of colour. But many sunscreens, for example, still leave Afro-Caribbean women looking like Casper! From my experience there is also a huge discrepancy in skincare knowledge between women of different ethnicities. BAME women generally have a poorer "skincare experience" than their Caucasian counterparts, because they are never being spoken to in the skin consultation process. Two of my clients are best friends with different skin colours. The Caucasian client would go to different clinics and recommend them to her Afro-Caribbean best friend, but when she then visited one, she was told they "don't do her skin". Similarly, I know an Afro-Caribbean woman who went to a Caucasian dermatologist about pigmentation on her leg and was told that bleaching it was the answer! With SKNDOCTOR, I have therefore tried to create my utopia of what skincare should look like, so that the two best friends can visit and share the same experience regardless of skin colour.
In what ways has your skin colour impacted the way in which you navigate and experience the business and beauty worlds?


With time I have learnt how to leverage it to my benefit, as I am operating in a very homogenous industry. This means that I can attract a diverse and BAME audience and those groups of people trust me because I look like them
How have you created an inclusive brand that attracts a wide audience and what makes your brand different to your competitors?


To be honest, I am not very intentional about it, and for me it is such a normal thing that I do not really think about it. But my treatments are for all skin types and tones or the majority, at least. I test treatments on myself so that BAME women know they can use them. I also put myself out there so that BAME women can learn more about the aesthetics industry, for example lots of Afro-Caribbean women do not think they can use injectables because often injectable brands do not display different skin colours in their advertising.
Imagery is also important for SKNDOCTOR and I try and bring out my personality and use language appropriate for a young diverse audience. I suppose I am a bit of anomaly too in being a black female doctor, especially now that I have brought out my afro!
Why do you think that promoting diversity should be prioritised by business owners?


Aside from the obvious (we are human) the benefits of having an ethnically diverse business cannot be underestimated, as it will bring in different talents and different points of view, which lends itself to a more well thought out and dynamic business. Your brand ultimately should be representative of the community you serve and having people of colour as part of it can help you break into BAME markets! A diverse business ultimately translates into monetary value.
Which female founders do you admire and why?


Morgan DeBaun, CEO of Blavity, Inc. (a media tech company for a large network of brands specifically serving black millennials) is a beast! People like Sharmadean Reid also make the dream tangible, as you cannot be what you cannot see. I admire them both because they look like me, and have proven to me that I can do it too. These women are unapologetically themselves and have changed the culture of entrepreneurship.
What is your advice for other female BAME entrepreneurs?


Start with self-work and do that inward reflection through something like therapy, coaching or listening to podcasts. You need to learn more about yourself and your personality first and be aware of your weaknesses and emotions. You basically need to create a mental manifesto! This will enable you to weather the storm of challenges that will inevitably come your way.
If you require further information about anything covered in this briefing, please contact Beth Balkham or your usual contact at the firm on +44 (0)20 3375 7000.
This publication is a general summary of the law. It should not replace legal advice tailored to your specific circumstances.
© Farrer & Co LLP, September 2020