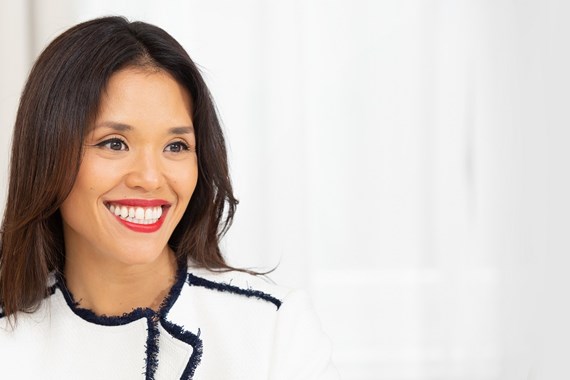 Anna is an experienced employment and partnership lawyer, advising both businesses and individuals, including partners, at the most senior levels of organisations. Her approach is pragmatic, strategic and commercial, always putting her client's objectives first; she has been described in the legal directories as being "a real star of the employment law world", "unflinching and tenacious", as well as "very personable and sympathetic".
Clients are drawn to Anna's empathetic manner and responsiveness and value the commercial approach she combines with legal and strategic expertise to place them in the best position to achieve their objectives.
Anna provides pragmatic, clear and strategic advice and is an unwavering source of support for her senior executive clients. She acts as a determined advocate for her clients' interests, whether in negotiations on a career move or when faced with issues that lead them to exit an organisation. Anna has extensive experience representing clients in high value negotiated exits, misconduct investigations (including where regulatory and criminal issues are in contemplation), disputes concerning restrictive covenants or arising in the context of deferred compensation, as well as discrimination and whistleblowing claims.
Anna has an excellent reputation advising multinational employers on their UK HR needs, and works regularly with overseas counsel on cross border matters. She advises on a wide range of issues affecting her client's UK employees, including providing day-to-day HR counselling, managing redundancies, assisting with internal investigations, advising on complex cross-border disputes and defending employment law claims. She enjoys long-term relationships with her corporate clients and tailors her advice to the organisation's wider strategy and corporate culture.
Anna is a partnership law specialist and advises LLP members and LLPs, as well as partners and partnerships, typically in the context of contentious matters, including in relation to rights of expulsion; managing partner underperformance; breach of partner duties; restrictive covenants and team moves; misconduct investigations, in particular in relation to allegations of sexual harassment; as well as partner discrimination (most often on the grounds of disability and sex) and whistleblowing claims.
Much of Anna's practice is focused on contentious work arising in the context of either employment or partnership relationships. She is experienced in litigating in the Employment Tribunal and High Court, as well as having experience in mediation and partnership arbitration. Anna is known in particular for her work on complex discrimination and whistleblowing matters. She is proud to have represented Protect (previously Public Concern at Work) as an intervener in two test cases before the Court of Appeal that have had a significant impact on the development of whistleblowing law in the UK. Anna also has significant experience in cases concerning LLP and partnership disputes, breaches of fiduciary duties, confidential information and restrictive covenants, including in the context of team moves.
Whether representing an individual or an organisation, first and foremost the matters with which Anna is dealing are about people; she believes that an intuitive awareness of a client's motivation and perspective informs the tactics deployed to achieve a successful outcome – just as much as the expert application of the law. Advising both individuals and organisations means that Anna brings her extensive experience on both sides of any dispute to guide her clients to an optimum outcome that both protects their immediate interests and their wider future career and business objectives.
Memberships & Accolades

International



ABA (American Bar Association) Section of International Law (ABA SIL) – Anna serves as Co Chair of the International Employment Committee, a position she has held for five years. In addition, she has previously held positions as the UK National Representative and Liaison between the ABA SIL and the Law Society of England and Wales. Anna has spoken at many ABA SIL conferences in the US and elsewhere and has been the organiser of two employment conferences (in London and Boston).


New York State Bar Association (NYSBA), International Section – Anna serves as the Co Chair of the UK Chapter of the International Section. Anna has spoken at numerous NYSBA conferences.


AIJA (International Association of Young Lawyers) – Anna has been an active member of AIJA since 2012. Her involvement has included three-year terms as an Executive Committee member and as co-chair of the Human Rights Committee. She was also a member of the Organising Committee of the London Congress in 2015, which was attended by 800+ lawyers.

UK



City of London Solicitors Company.


Employment Lawyers Association (ELA) – Anna sits on the International Committee and was one of the co-chairs of (and speaker at) the 2017 Transatlantic Conference.


Association of Partnership Practitioners (APP).


Japanese Chamber of Commerce and Industry (JCCI).

Testimonials

Anna is recommended in the legal directories Chambers & Partners, Legal 500 and Who's Who Management Labor & Employment Lawyers. She is ranked in Band 2 of the 2021 edition of Chambers & Partners' and as a 'Next Generation Partner' in the 2022 edition of Legal 500 for her work advising Senior Executives. Anna is also recognised as a key lawyer for Partnership in the Legal 500 2022 Guide.

The most recent editions of the directories (2022 and 2021) say:

"Anna Birtwistle is an excellent partnership lawyer who is great with people and client focused." (Legal 500 2022)

"Anna Birtwistle – a real star of the employment law world. It was a coup for Farrer to hire her a couple of years ago. She is highly dynamic, intelligent and proactive. Equally adept acting for employers and employees, with particular expertise in partnership matters." (Legal 500 2022)

"Anna Birtwistle is a class act. A joy to work with, tenacious and strategic. Adept at dealing with situations where employment and regulations combine." (Legal 500 2022)

"She has a depth of knowledge and she knows which points to take. She is good on complicated High Court matters and she is an excellent employment lawyer." (Chambers UK 2022)

"She is a real quality lawyer." "An outstanding lawyer who is really very impressive." (Chambers UK 2022)

Anna Birtwistle is regularly called upon by senior individuals to advise on exits and discrimination claims. She is experienced in assisting clients with misconduct investigations. "She's extremely good." "She's really committed and hard-working." "She is very good, especially on discrimination matters." (Chambers 2021)

Quotes from earlier editions of the directories include:

"Anna Birtwistle is a gem. She has unmatched client skills, incredible energy and enthusiasm in her subject and there is no doubt about her breadth of knowledge. She reads between the lines and used the full arsenal of her extensive knowledge when it comes to solutions." "I recently had a case opposite Anna Birtwistle and was really impressed. She did an excellent job, with a very tricky client." "Anna Birtwistle is wonderful. A genuine pleasure to work with, highly intelligent, hugely strategic, committed, focused and an impressive ability to deal with the most difficult of clients." (Legal 500, 2021)

"Anna Birtwistle is one of the foremost names in the field. She frequently advises multinational clients on redundancies, misconduct investigations and litigation relating to unfair dismissal, discrimination and whistleblowing." (Who's Who: Management Labor & Employment Lawyers, 2018)

Commentators describe Anna Birtwistle as "super bright, really responsive and very client-focused." She is regularly called upon by senior individuals to advise on exits, whistle-blowing and investigations, among other things. (Chambers, 2020)

"Very personable and sympathetic", according to clients. She handles high-stakes employment matters on behalf of senior executives including regular work on discrimination and whistle-blowing claims".(Chambers, 2019)

"The "excellent" Anna Birtwistle offers expertise in discrimination and whistle blowing claims. Clients praise her responsiveness and describe her as "very thorough."' (Chambers, 2018)

"Anna Birtwistle has been described as a "champion among lawyers" with clients valuing "her ability to communicate in a way clients can take on board."' (Chambers, 2017)

"Praised for being "experienced and savvy" as well as "unflinching and tenacious" Anna Birtwistle advises on contentious and non-contentious employment disputes, including discrimination issues." (Chambers, 2016)

"Has particular expertise with regards to high value negotiated exits, with a strong track record of work for clients in the financial services sector." (Legal 500 - Employment, 2019)

"Has significant experience of advising on misconduct investigations, discrimination and whistleblowing claims and restrictive covenants." (Legal 500, Partnership - 2019)

Reported cases

Anna is well known for her expertise in whistleblowing and was pleased to represent Public Concern at Work (now Protect) in its role as intervener in two leading whistleblowing cases in the Court of Appeal:

Day v (1) Lewisham and Greenwich NHS Trust and (2) Health Education England on the issues of whether junior doctors can bring whistleblowing claims against their training body Health Education England – in which the Court of Appeal extended whistleblowing protections for the estimated 54,000 junior doctors working in England – as well as agency workers, workers on secondment and a range of other workers who provide their services in multi-party employment arrangements, and

Chesterton Global Limited & Anor v Nurmohamed on the meaning of making a disclosure "in the public interest" in the context of protected disclosures by whistleblowers.

Both cases have had a significant impact on the development of whistleblowing law in the UK.

Anna has represented individuals at the most senior levels of organisations, particularly executives working within the financial services sector and partners in professional practices, in particular in the legal and financial sectors where regulatory issues are often engaged.

Recent cases:

Successfully representing a senior cloud-based software sales executive in threatened litigation in which damages amounting to millions of pounds were claimed following their exit from a multinational technology company. The executive was accused of the theft of confidential information, alleged breaches of their fiduciary obligations and restrictive covenants. The matter was ultimately concluded by way of a heavily negotiated settlement as part of which only nominal sums were exchanged in return for a full and final settlement of the claims brought against the executive.


Leading a team of lawyers (comprising employment, criminal law and commercial litigation advice) representing a senior banker in litigation in the High Court arising out of an internal investigation (with regulatory oversight from the UK and US regulators) into criminal allegations of bribery and corruption overseas, resulting in the suspension of deferred compensation in the millions. The matter was ultimately successfully concluded by way of a settlement and finding of no wrongdoing by the executive and release in full of the client's deferred compensation.


Advising an equity partner in an investment firm in relation to a threatened expulsion for alleged misconduct in which arbitral proceedings and a petition for the just and equitable winding up of the firm was in contemplation prior to settlement. This matter raised significant regulatory issues connected with the firm's reporting obligations to the FCA in the context of the partner's regulatory status.
Back to

top