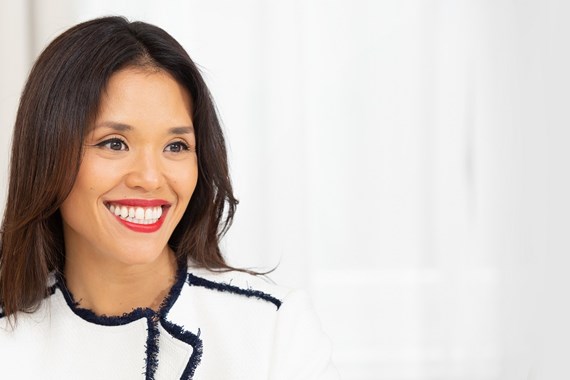 Anna is an experienced employment and partnership lawyer, advising both businesses and individuals, including partners, at the most senior levels of organisations. Her approach is pragmatic, strategic and commercial, always putting her client's objectives first; she has been described in the legal directories as being "a real star of the employment law world", "unflinching and tenacious", as well as "very personable and sympathetic".
Clients are drawn to Anna's empathetic manner and responsiveness and value the commercial approach she combines with legal and strategic expertise to place them in the best position to achieve their objectives.
Anna provides pragmatic, clear and strategic advice and is an unwavering source of support for her senior executive clients. She acts as a determined advocate for her clients' interests, whether in negotiations on a career move or when faced with issues that lead them to exit an organisation. Anna has extensive experience representing clients in high value negotiated exits, misconduct investigations (including where regulatory and criminal issues are in contemplation), disputes concerning restrictive covenants or arising in the context of deferred compensation, as well as discrimination and whistleblowing claims.
Anna has an excellent reputation advising multinational employers on their UK HR needs, and works regularly with overseas counsel on cross border matters. She advises on a wide range of issues affecting her client's UK employees, including providing day-to-day HR counselling, managing redundancies, assisting with internal investigations, advising on complex cross-border disputes and defending employment law claims. She enjoys long-term relationships with her corporate clients and tailors her advice to the organisation's wider strategy and corporate culture.
Anna is a partnership law specialist and advises LLP members and LLPs, as well as partners and partnerships, typically in the context of contentious matters, including in relation to rights of expulsion; managing partner underperformance; breach of partner duties; restrictive covenants and team moves; misconduct investigations, in particular in relation to allegations of sexual harassment; as well as partner discrimination (most often on the grounds of disability and sex) and whistleblowing claims.
Much of Anna's practice is focused on contentious work arising in the context of either employment or partnership relationships. She is experienced in litigating in the Employment Tribunal and High Court, as well as having experience in mediation and partnership arbitration. Anna is known in particular for her work on complex discrimination and whistleblowing matters. She is proud to have represented Protect (previously Public Concern at Work) as an intervener in two test cases before the Court of Appeal that have had a significant impact on the development of whistleblowing law in the UK. Anna also has significant experience in cases concerning LLP and partnership disputes, breaches of fiduciary duties, confidential information and restrictive covenants, including in the context of team moves.
Whether representing an individual or an organisation, first and foremost the matters with which Anna is dealing are about people; she believes that an intuitive awareness of a client's motivation and perspective informs the tactics deployed to achieve a successful outcome – just as much as the expert application of the law. Advising both individuals and organisations means that Anna brings her extensive experience on both sides of any dispute to guide her clients to an optimum outcome that both protects their immediate interests and their wider future career and business objectives.