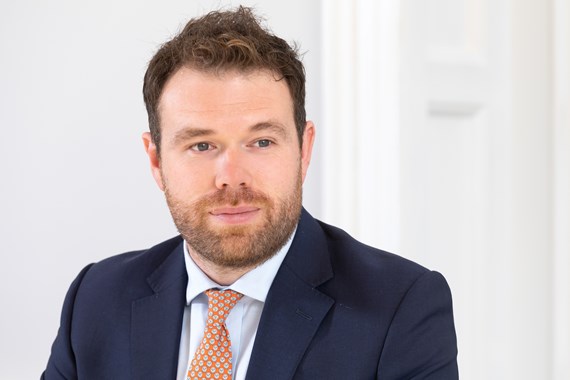 Gerard is an experienced litigation and contentious regulatory lawyer, specialist in advising senior executives, (U)HNWIs, entrepreneurs, investors, asset managers and investment funds in responding to and resolving disputes, litigation, enforcement investigations by the FCA and PRA, internal investigations and civil fraud claims. Gerard's experience includes litigation in the High Court, Court of Appeal and Supreme Court and regulatory investigations, enforcement and disputes involving the FCA and PRA.
Gerard is a partner in the Dispute Resolution team.
Gerard is highly regarded for his disputes and regulatory investigations work across financial services and markets and has previously been seconded to the litigation teams of a FTSE 100 asset manager and two major investment banks. Gerard acts for institutions and individuals, with a particular focus on representing senior executives, entrepreneurs and investors.
Gerard is also well known for his civil fraud practice, with a focus on defending senior executives, (U)HNWIs, investors and entrepreneurs in multi-jurisdictional civil fraud proceedings and related investigations and enforcement action. Gerard's civil fraud work is almost always complex and cross-border and he is instructed on some of the most significant civil fraud cases in the London market, including acting for B R Shetty in defending multi-billion dollar proceedings in the Commercial Court in London and acting for a HNW individual in multi-million dollar proceedings concerning alleged related-party transactions.
Gerard is widely regarded as a creative lawyer and is valued by clients for his clear strategic and commercial advice and his determination to fight their corner in often complex and business or career critical situations. Gerard utilises established relationships with a network of forensic investigators and lawyers across jurisdictions in building and managing multi-disciplinary teams and coordinating global disputes. He also works closely with specialists around the firm, including colleagues with a focus on Banking and Finance, Employment and Reputation Management, in order to provide clients with a full-service approach to managing disputes and risk.