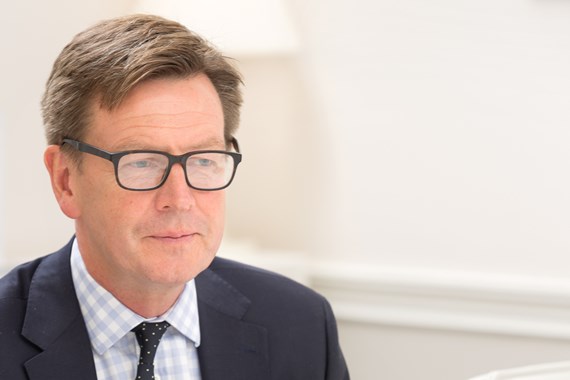 William has more than 25 years' experience in leading clients through the many issues arising on the breakdown of their relationships, however difficult and however personal. He does so with dignity, wisdom and common sense. He steers clients through what is often a very troubling time with firm support and realistic advice in a way that maximises early resolution and minimises collateral damage.
William is a Partner at Farrer & Co and heads the Family and Disputes teams. He has specialised in family law and relationship breakdown since 1991. He has huge experience in resolving financial issues and disputes relating to children. He is particularly well known for his ability to resolve situations where the family's financial situation is complex and where there are difficult issues that might, for instance, involve trusts, private companies, tax, overseas assets, pensions and assets that cannot be realised. Many of his cases involve international considerations.
William qualified as a corporate lawyer with Freshfields before moving to specialise in family law. This background has undoubtedly helped in building his high reputation in difficult financial cases.
He is also a leading figure in the International Academy of Family Lawyers, a worldwide organisation whose members are elected on the strength of the work they do and the breadth of their international work. William is the current President of the European Chapter since 2018.
William is a trained collaborative lawyer.
William qualified as a solicitor in 1990.
William is ranked as a Top recommended 2021, Family lawyer in Spear's 500 2021 edition.

William is ranked in Band 1 for Family/ Matrimonial in Chambers High Net Worth 2021. "He is outstanding, he is incredibly good, he is understated and exceptional. He has got gravitas and is a top-flight intellect."
William is ranked in Band 1 for Family/Matrimonial in Chambers UK 2021. "He's very good with clients and extremely personable. Anyone working with him is going to get sensible, extremely sound and detailed advice. He's an absolute pleasure to deal with.
"William Massey is a top family law practitioner." Legal 500 2021
William Massey, head of the family and disputes team, is adept at advising high net worth clients on matrimonial finance matters. A source enthuses: "I rate William Massey very highly, and I would send conflict work to him. He's very good with clients, extremely personable, and you know that anyone is going to get sensible but extremely sound and detailed advice." Another interviewee says: "He is a pleasure to deal with; he is very commercially minded and a sensible litigator." Chambers High Net Worth 2020
William Massey "has become the monarch of the team," say peers. He is highly esteemed for advising high net worth individuals on the finance element of their matrimonial cases, and sources recognise that "he's just extremely polished and clients love him." Speaking of their experience working with Massey, one appreciative client reports: "He was very professional, very warm and very factual. At an extremely emotional time he was reassuring by giving the facts of what was going to happen. No question was insignificant for him." Chambers High Net Worth 2019
"A complete star: astute, incisive, creative and all-round excellent" Spears
"polished and accomplished" Legal 500
"faultless knowledge and expertise" Legal 500
"A highly effective litigator... incredibly reassuring, unflappable and calm under fire" Chambers UK
"yet another class act at the practice" Chambers UK
"William is an excellent lawyer: he is technically strong and has great client skills. He is a good negotiator and is pragmatic and sensible" Citywealth
"widely admired and very accomplished" Chambers UK
"calm and lovely with clients" Chambers UK
"great to deal with, very approachable, knowledgeable and pragmatic" Chambers High Net Worth Guide
"super lawyer. He is one of the nicest people in family law. He gets good clients as a result and he really knows what he is doing" Chambers High Net Worth Guide
"He also earns accolades for his ability to draw on expertise in tax, trusts and pensions when serving clients in family matters. William is described as 'an able and urbane lawyer' with whom 'clients are in safe hands'." Chambers UK

Directories rankings:

Top recommended family lawyer in Spear's Family Law Index 2020
Citywealth, Top 10 Lawyers, Family & Matrimonial Listing 2019
Chambers HNW Guide 2017 - Leading Lawyer Band 1
Chambers 2017 - Leading Lawyer Band 1
Legal 500 2017 Leading individual
Top 10 Family Lawyers - Citywealth 2016 Leaders
Top 100 London Super Lawyers
Best Lawyers in the United Kingdom (2nd Edition)

Goddard-Watts v Goddard Watts [2019] EWHC 3367 (Fam)
Acting for Mrs Goddard-Watts, in what is believed to be an unprecedented application to set aside a financial order on divorce for the second time within the same proceedings on the basis of fraudulent non-disclosure by the husband. Mr Justice Holman, the judge determining the application in the wife's favour, described the scenario as "vanishingly rare and probably unique".