Adjudication and Insolvency – An Incompatible Relationship?
Insight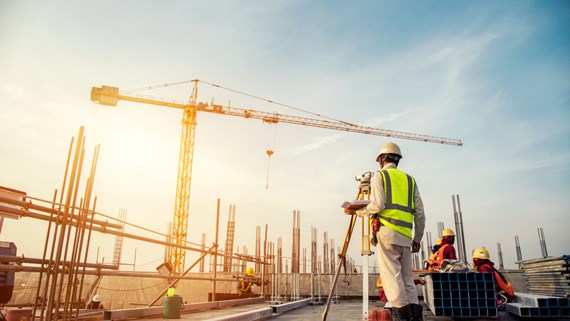 The Court of Appeal has given guidance on the relationship between the construction adjudication process and insolvency in linked appeals.
Bresco Electrical Services Ltd (In Liquidation) v Michael J Lonsdale (Electrical) Ltd
Bresco Electrical Services Ltd (Bresco) was engaged by Michael J Lonsdale (Electrical) Ltd (Lonsdale) under a sub-sub-contract for electrical installation works at a property in St James Square in London. The sub-sub-contract was based on the JCT Management Trade Contract, 2011 edition, with bespoke amendments.
Bresco left the project with both parties alleging that the other had wrongfully terminated the sub-sub-contract. Soon after leaving site, Bresco became insolvent and entered into voluntary liquidation. It subsequently commenced an adjudication against Lonsdale, claiming that Lonsdale had wrongly repudiated its contract and claiming sums for unpaid work which it had completed prior to leaving site. Lonsdale invited Bresco to discontinue the adjudication on the basis that the right to adjudicate ceased to exist when Bresco went into voluntary liquidation and the adjudicator lacked jurisdiction: when the adjudicator refused to resign, Lonsdale sought and obtained an injunction from the High Court preventing the adjudication continuing.
The matter was referred to the Court of Appeal, which was to determine whether the injunction granted by the High Court should be upheld. The Court of Appeal did not think that the adjudicator laced jurisdiction. However, relying on Edwards-Stuart J's judgment in Twintec v Volker Fitzpatrick, where the judge said that it would not be "just or convenient to permit an adjudication to continue in circumstances where the decision of the adjudicator will be incapable of enforcement", Coulson LJ held that there is an incompatibility between adjudication and the regime set out in the Insolvency Rules 2016.
More specifically, Coulson LJ said that adjudication is "a method of obtaining an improved cashflow quickly and cheaply" and is "a rough and ready process likely to result in injustice"; whereas insolvency "is an abstract accounting exercise, principally designed to assist liquidators in recovering assets in order to pay a dividend to creditors" and which requires "a careful calculation of the net balance one way or the other or quantifying the company's net claim against a creditor."
Coulson LJ upheld the injunction granted in the High Court, opining that adjudication of a claim by a contractor in insolvent liquidation, particularly where there was a cross-claim, would be incapable of enforcement and was "an exercise in futility".
Cannon Corporate Ltd v Primus Build Ltd
Cannon Corporate Ltd (Cannon) engaged Primus Build Ltd (Primus) to design and build a new hotel on Albert Embankment in London. Cannon served notice on Primus which resulted in the termination of Primus' employment. Three adjudications followed the termination, the outcome of which was that Cannon was found to be in repudiatory breach: in the third adjudication, Cannon was ordered to pay Primus over £200,000, which it failed to pay.
Primus started a fourth adjudication against Cannon, prior to which Primus: (i) issued court proceedings claiming that Cannon had wrongfully repudiated its contract and seeking the unpaid sums it was due from the third adjudication against Cannon, and (ii) entered into a company voluntary arrangement (CVA) which had a positive perspective by reason of the court proceedings against Cannon. In the fourth adjudication against Cannon, the adjudicator found that Cannon was to pay Primus more than £2 million and rejected Cannon's request that, as Primus was insolvent, there should be a stay of execution. Once again, Cannon failed to pay the sums due, which resulted in Primus seeking to enforce the decision via litigation.
The High Court rejected Cannon's submissions that there should be a stay of execution and granted a summary judgment in favour of Primus, ordering that the adjudicator's decision was enforced. The case was taken to the Court of Appeal, where Coulson LJ agreed with the High Court's decision, finding that:
"…a CVA may, depending on the facts, be very different to a situation where the claimant company is in insolvent liquidation. In the latter case, claims being made by the company are part of what might be called a damage limitation exercise, whereby the liquidators endeavour as best they can to pay dividends to creditors. A CVA is, or can be, conceptually different. It is designed to try and allow the company to trade its way out of trouble. In those circumstances, the quick and cost-neutral mechanism of adjudication may be an extremely useful tool to permit the CVA to work. In those circumstances, courts should be wary of reaching any conclusions which prevent the company from endeavouring to use adjudication to trade out of its difficulties. On one view, that is what adjudication is there for: to provide a quick and cheap method of improving cashflow".
The two cases raise important issues as to the relationship between the adjudication process and the insolvency regime and highlights the incompatibility of the two: whilst the facts of an individual case will inevitably determine whether adjudication will be available to an insolvent company, the type of insolvency and reasons for it will be critical factors. Generally, it will not be appropriate for a company in liquidation and facing a cross-claim to seek adjudication as it will unlikely lead to a meaningful result.
If you require further information about anything covered in this briefing note, please contact your usual contact at the firm on +44 (0)20 3375 7000.
This publication is a general summary of the law. It should not replace legal advice tailored to your specific circumstances.
© Farrer & Co LLP, March 2019