AI – a new sense of reality for luxury retail?
Insight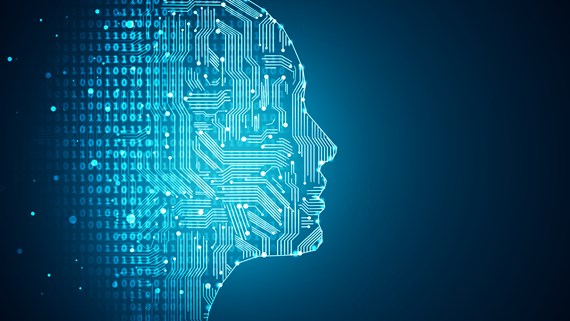 In the July edition of Farrers 360, we discussed the impact of technology on space productivity and retail tenants' demand for physical premises. This month we consider the ways in which Artificial Intelligence (AI) is changing the concept of "customer service" for luxury shoppers.
The traditional view held by some luxury retailers is that their customers will always want to come in-store physically to touch, try on, even smell the product before they buy it. However, retailers stuck in that mindset risk being left behind in the e-commerce revolution.
Lessons have already been learnt from the world of so called "fast fashion", where many online retailers offer free next day delivery and returns, essentially allowing online customers to be sure of what they are getting before they commit to a purchase. Forward-thinking luxury brands are taking online "try before you buy" a step further by adopting more "luxury" solutions, particularly through the use of artificial intelligence and augmented reality. Whilst previously seen as the preserve of sci-fi films, online retailers are now harnessing tools such as facial analysis technology and voice recognition in order to improve the e-commerce customer experience and drive more confident purchases.
Notable examples include beauty retailer Sephora's Virtual Artist "bot", which allows customers virtually to "try on" products and match them to a particular shade and Estée Lauder's use of the facial analysis tool Modiface, which shoppers can use to view make up on their faces in real time. AI also offers greater opportunities for customisation in design and production. For example, the Dutch perfumery company Scentronix uses a combination of AI software, a compounding hardware machine and a variety of personal data to create personalised fragrances for consumers. In place of real-life shop assistants to advise you on your purchase, high fashion names such as Burberry and Louis Vuitton are turning to online "chat bots", powered by AI, to provide 24-hour customer support and put forward personalised recommendations.
The emphasis is on creating a more personalised interaction between the brand and the consumer, as luxury retailers strive to deliver the same tailored service online that they deliver in their physical stores. Behind these new user interfaces is a subset of AI known as "machine learning", which collects data from consumers in order to make accurate predictions about their shopping decisions and enabling retailers to influence their future purchases.
This sort of approach may prove invaluable to luxury retailers seeking to provide a seamless, personalised service to its customers, but it poses its own legal challenges. Any data processing must be carried out in accordance with the stringent rules set out in the General Data Protection Regulation (GDPR) which came into force last year. AI may present particular problems because it is effectively a form of "automated decision making". In accordance with Article 22 of the GDPR, all data subjects have the right not to be subject to decisions merely based on automated processing. Subject to a few narrow exceptions, a data subject (such as a consumer) must have the right to contest such decisions generated about them. With AI systems often designed not to allow human intervention, this requirement can be practically difficult to comply with.
Undoubtedly, technology will continue to play a vital role in luxury retail, particularly as the consumers of the future – namely the HENRYs (High-Earners-Not-Rich-Yet), Millennials and Gen Z – are the most tech-savvy generation yet. It is clear that brands must adapt quicker than ever to keep up with their competitors in the e-commerce sphere.
However, it remains to be seen whether the use of so many hidden processes and automated decision making will threaten the trust and loyalty that consumers have traditionally placed in luxury brands. Is there a risk that however "personalised"the service, the fact that AI is delivered by a robot and not a human will debase the luxury experience? With innovation increased regulation is inevitable and retailers choosing to make use of AI will also need to make sure that their processes are, at all times, compliant with relevant legislation, not just within the UK but in the other jurisdictions that they target.
If you require further information about anything covered in this briefing, please contact Charles Fursdon or Henrietta Richards, or your usual contact at the firm on +44 (0)20 3375 7000.
This publication is a general summary of the law. It should not replace legal advice tailored to your specific circumstances.
© Farrer & Co LLP, September 2019