ASA bans first adverts for harmful gender stereotyping
Insight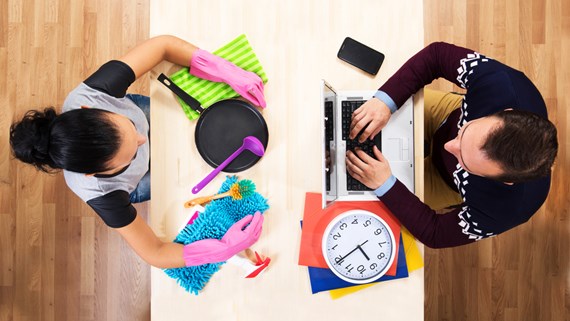 Earlier this year we summarised the new rules in the ASA Advertising Codes on harmful gender stereotypes.
As a reminder, the new rules state that advertisements "must not include gender stereotypes that are likely to cause harm, or serious or widespread offence". It does not ban gender stereotyping outright, but rather seeks to identify problematic use. The rules came into force on 14 June 2019.
Two television adverts – one for Volkswagen and the other for Philadelphia (the cream cheese brand owned by Mondelez) – were banned by the ASA in their intended format following complaints from the public that they perpetuated harmful stereotypes.
Volkswagen
The advert for Volkswagen's eGolf involved a series of scenes where men were shown to be conducting adventurous activities. These including scenes of male astronauts and a para athlete long jumper. Meanwhile the scenes involving women included a caregiver sitting on a bench with a pram and a sleeping woman in a tent on a sheer cliff face where her male companion was awake and alert.
The ASA considered that the juxtaposition of images of men in adventurous activities and women in passive or stereotypical care-giving roles presented gender stereotypes in a way that was likely to cause harm and therefore breached the code.
Philadelphia
In the Philadelphia advert, two dads with their new-born babies were shown eating at a restaurant which had a food conveyor belt. The dads, distracted by the food, placed the babies on the conveyor belt and as the infants disappeared out of shot, one of the men said "Let's not tell mum". The ASA banned the advert for perpetuating a harmful stereotype that men were incapable of caring for children.
Mondelez argued unsuccessfully that they chose two dads to avoid the gender stereotype of the mothers having the childcare responsibilities and that the gender roles could have been reversed in the advert.
Reaction and considerations
The rulings are a warning to advertisers about the stringent approach the ASA has taken in response to complaints, particularly around childcare stereotypes. Clearcast, the body responsible for vetting ads prior to broadcast, commented that "The ASA's interpretation of the ads against the new rule and guidance goes further than we anticipated and has implications for a wide range of ads".
It is also worth remembering that the ASA initiated their investigations following complaints from the public and whilst this does not give an overall impression of public feeling, it is clear that a section of viewers are alert to childcare stereotypes and ready to report their concerns to the ASA.
If you require further information about anything covered in this briefing note, please contact Paul Jones or David Morgan, or your usual contact at the firm on +44 (0)20 3375 7000.
This publication is a general summary of the law. It should not replace legal advice tailored to your specific circumstances.
© Farrer & Co LLP, September 2019